Millions of Syrians at risk as UN access threatened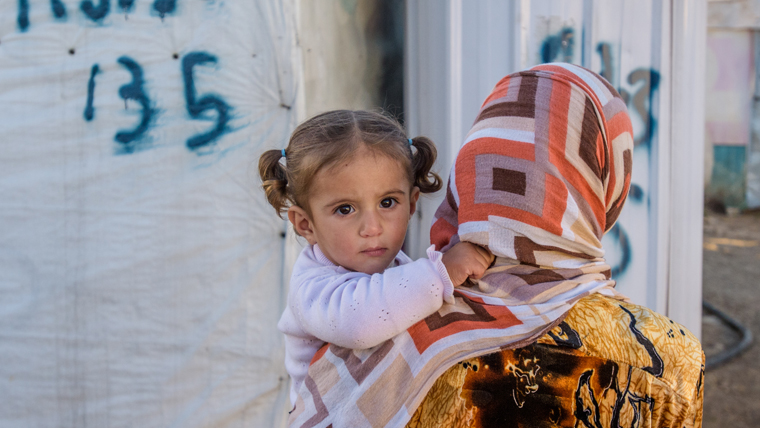 Syria remains one of the most devastating and complex humanitarian crises in the world, leaving 11.1 million people in need of life-saving assistance, much of which can only be delivered through cross-border operations led by the UN.
On July 10 a UN Security Council (UNSC) resolution, which allows two border crossings from Turkey to deliver humanitarian aid to Syria's northwest, will expire and place children and their families at great risk - of loss of access to food, safe spaces to play, access to psychosocial support and of routine immunisations and primary healthcare, which is especially concerning at the height of the COVID-19 pandemic.
World Vision urges the UNSC to act urgently to renew the resolution and to re-authorise UN use of the Al-Yaroubiyah crossing with Iraq in the northeast that was de-authorized in January 2020, to ensure millions of Syrians have access to life-saving aid. For the 2.7 million still living in northwest Syria, the UN Security Council resolution authorising cross-border operations is the only means to ensure children and their families can be reached.
Millions of Syrians could starve and die if the UN Security Council (UNSC) does not renew this resolution allowing humanitarian organisations to deliver life-saving aid to all who need it.
Almost two million Syrians in the northwest of the country rely on food distributions every month for basic survival. If delivery trucks can't enter the country, vulnerable families already forced to flee violence and terror will now also face starvation.
At least 150 medical facilities would most likely be forced to close immediately, leaving thousands without healthcare in the midst of a deadly pandemic.
We urge the UK, as a member of the UNSC, to continue its support for the renewal of the resolution and the re-authorisation of the Al-Yaroubiyah crossing, and exert pressure on other Council members to do the same. In 2014, when this resolution was first adopted, nine million Syrians were in need of humanitarian assistance. Today, the needs are even greater, making its renewal more critical than ever.
Humanitarians are key workers and must be able to deliver life-saving aid to all who need it, wherever they are. For millions of Syrians, this is life or death.
- World Vision's Syria Response Director, Johan Mooij
World Vision International President and CEO, Andrew Morely, has joined 21 other aid agencies in an open letter to the UNSC. Read it here.
As millions of children remain out of school around the world, World Vision UK today launches its "Empty Classrooms, Broken Futures" campaign.
Over half a million children are at risk of child labour and child marriage as their families struggle six months on from the Beirut blast, World Vision warns today.
Ending violence against children remains alarmingly underfunded, despite one billion children experiencing violence each year, according to a new report.
International aid agency, World Vision, has appealed to donors for US$10 million in additional funding, as it launched its humanitarian response to the crisis in the conflict-affected Tigray region of Ethiopia.