Coronavirus: Millions of children go hungry, forced to work or beg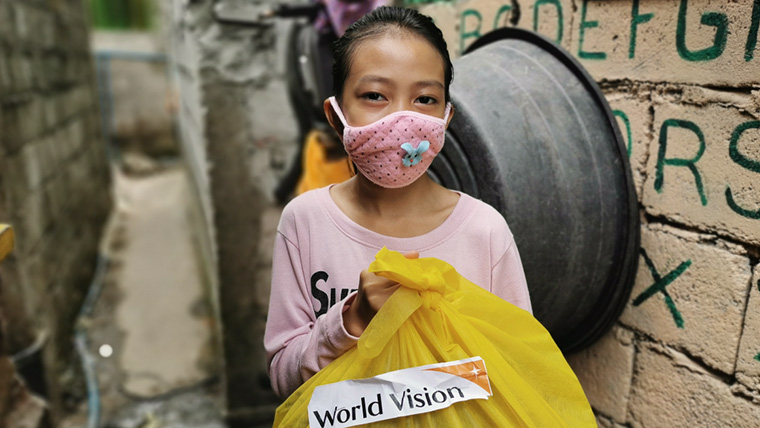 An estimated 110 million children across Asia are going hungry due to the economic impact of coronavirus, World Vision warns today.
The charity says eight million children in the region could be forced into begging, child labour and early marriage because parents can't afford enough food.
A new report warns that global predictions of increased hunger, violence and poverty due to the economic impact of COVID-19 are already coming true. The report, Out Of Time, estimates that 85 million families across Asia currently have little or no food stocks
Our assessments in countries across Latin America, Sub-Saharan Africa and Asia show that we are on the cusp of a catastrophe for children. Each assessment confirmed major disruptions in income, in the ability to buy sufficient food, and increases in risks to children as families struggle to cope.
It is often the most vulnerable families and their children who are hardest hit. Those living in fragile countries already suffering from conflict, climate change, instability or displacement, and those who are relying on humanitarian assistance.
- Norbert Hsu, World Vision's Partnership Leader for Global Impact
World Vision analysed community-level data from 14,000 households in Asia, over 2,400 small business owners in Africa, and more than 360 Venezuelan migrants across Latin America.
More than eight in 10 (84 per cent) of Venezuelan migrants surveyed in Brazil, Bolivia, Chile, Colombia, Ecuador, Peru, and Venezuela reported a significant drop in income.
"More than 80 per cent of migrants we spoke to said food was scarce, to the extent that one in three Venezuelan migrant children goes to bed hungry. Our assessment in Africa also saw the majority of respondents spending less on healthy food to cope with losing their income," Hsu says.
World Vision is urging governments, UN agencies, donors, NGOs, and the private sector to act together to combat the potentially deadly secondary impacts of coronavirus. This includes scaling up child protection programmes, keeping food and market systems going, protecting livelihoods and investing in an inclusive, resilient and green economic recovery.
"Without urgent action we risk an increase in extreme poverty and hunger not seen for decades," says Hsu.
Read the report in full here.
The foreign secretary's speech today reinforced the government's broken promises on overseas aid and its failure to stand with the world's poor at a time of global crisis.
The Government has today broken its promise to the world's poor by cutting back support at a time when more is needed.
Violence seen and experienced by children has surged worldwide during the COVID-19 pandemic, new research by international aid agency World Vision has found.
Coronavirus has brought significant challenges to the UK's economy, but cutting  the aid budget – which will be devastating for the world's poorest and most vulnerable – is not the solution.