Coronavirus: Lives of 30 million children in danger from secondary effects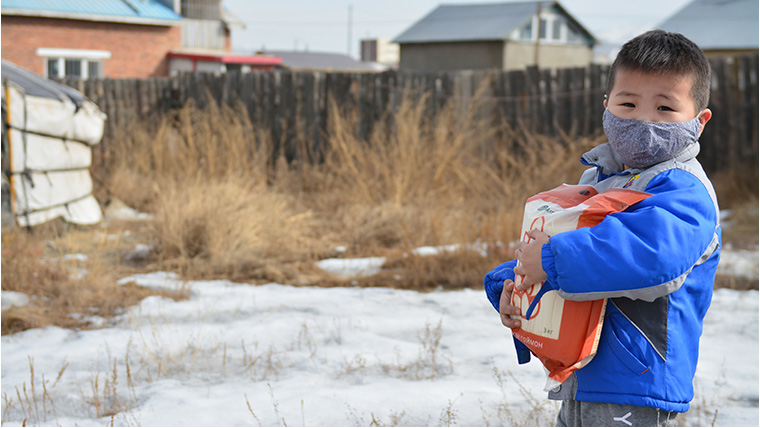 Thirty million children's lives are in danger because of the secondary impacts of the COVID-19 pandemic, a new report warns.
Aftershocks, released today by international aid agency World Vision, reveals the threat of a lethal cocktail of disease, hunger and the collapse of healthcare systems.
Lives are at risk as more people are pushed into extreme poverty, the charity says. Alarmingly, these secondary impacts will threaten more children's lives than coronavirus itself, and could lead to a catastrophic number of deaths.
The report analyses the devastating secondary impacts on children of the 2014-2016 Ebola outbreak, and models what would happen if they were replicated in the current crisis. It focuses on these consequences in the 24 most fragile countries covered by the UN's COVID-19 humanitarian appeal.
Key findings:
• As many as 30 million children's lives are in danger from secondary health impacts:
• 26 million+ children at greater risk of being exposed to other deadly diseases for lack of immunisation
• 5 million+ children could suffer from increasing malnutrition, an increase of almost 40% from current levels
• 100,000+ children could die from malaria, a 50% increase from current levels
We are wrong if we think this is not a children's disease. Experience tells us that when epidemics overwhelm health systems, the impact on children is deadly. They are the most vulnerable as other diseases and malnutrition go untreated. COVID-19 has become a devastating pandemic, but the secondary impacts will likely be a lot worse for children in fragile contexts. We are called to act now.
Strengthen the systems before they fail. It is not too late, but it soon will be.
- Andrew Morley, World Vision International President and CEO
World Vision, which launched a major emergency response to the Ebola outbreak in 2015, analysed various impacts including reduced access to healthcare, decreased immunisations and a rise in malnutrition. The report demonstrates that the combination of pre-existing weak health systems, populations with high need, and this current pandemic may lead to catastrophic mortality for children.
Isabel Gomes, World Vision's Global Director of Humanitarian Operations, says: "Coronavirus is having a devastating impact on people living all over the world, but it could be catastrophic for families living in war-torn and poverty-stricken countries. Children living in these places will pay the highest price in this crisis."
The report comes as World Vision launches its US$80 million (£64m) response plan to combat the effects of the virus. With the majority of its more than 37,000 staff being locally based, the organisation has been responding since January to the initial outbreak in Asia, and plans to reach 22.5 million people across 17 priority countries.
To download a copy of the report, click here.
For more on World Vision's coronavirus response, click here.
As millions of children remain out of school around the world, World Vision UK today launches its "Empty Classrooms, Broken Futures" campaign.
Over half a million children are at risk of child labour and child marriage as their families struggle six months on from the Beirut blast, World Vision warns today.
Ending violence against children remains alarmingly underfunded, despite one billion children experiencing violence each year, according to a new report.
International aid agency, World Vision, has appealed to donors for US$10 million in additional funding, as it launched its humanitarian response to the crisis in the conflict-affected Tigray region of Ethiopia.