Faith organisations vital to aid sector, leading MP says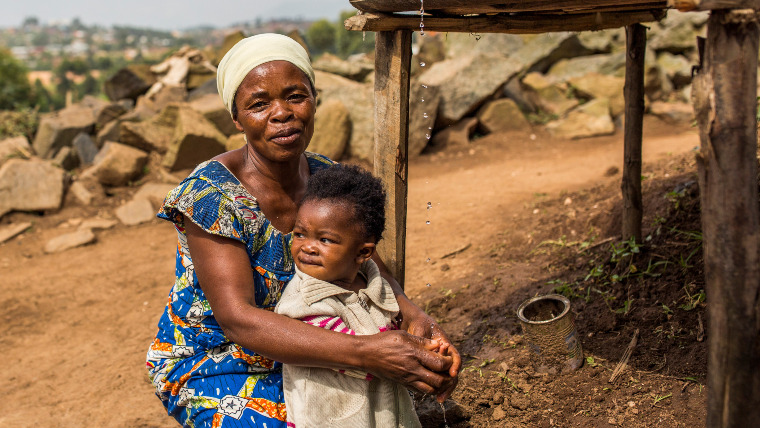 Faith-based aid organisations have a vital role to play in reaching the world's most vulnerable communities, the Shadow Minister for International Development said today.
Speaking at a fringe event at the Labour Conference in Brighton, Preet Gill MP insisted that the Labour Party will continue to support foreign aid and development.
In an increasingly divided society, it is more important than ever that people of different faiths come together. Having visited projects in Uganda with World Vision, and as a person of faith myself, I know the crucial role faith groups play in the aid sector; often reaching communities that otherwise would be left behind.
With an election coming up, Labour will defend the 0.7 per cent aid budget and an independent DFID, and a Labour government will fully engage with faith-based organisations to ensure that together we eradicate poverty and inequality all over the world.
- Preet Gill, Shadow Minister for International Development
Gill spoke on a panel alongside representatives from four major faith-based charities; World Vision, Tearfund, Islamic Relief and Christian Aid.
Quizzed by Chair Grace Blakeley of the New Statesman, World Vision's Director of Policy and Programmes David Westwood, highlighted the impact of overseas aid. "There is clear evidence that aid works, and it is vitally important that it is targeted at the most vulnerable," he says.
"World Vision believe that faith is a factor for good in delivering change that lasts."
Each organisation urged the major political parties to commit to maintaining the UK as a champion of foreign aid, saving lives across the globe.
As hostilities continue to escalate in northwest Syria, eight aid agencies are today making an urgent call for an immediate ceasefire.
In a dramatic act of global unity, 2000 campaigners and public figures from over 140 countries are backing an open letter signed by 20 world-leading activists.
Tim Pilkington is to step down as World Vision UK CEO on 1 March after five years at the helm of the charity.
International children's charity World Vision UK hosted a general election hustings event open to all electoral candidates for Milton Keynes North.