General Election 2019: 3 calls for the 'most important election for a generation'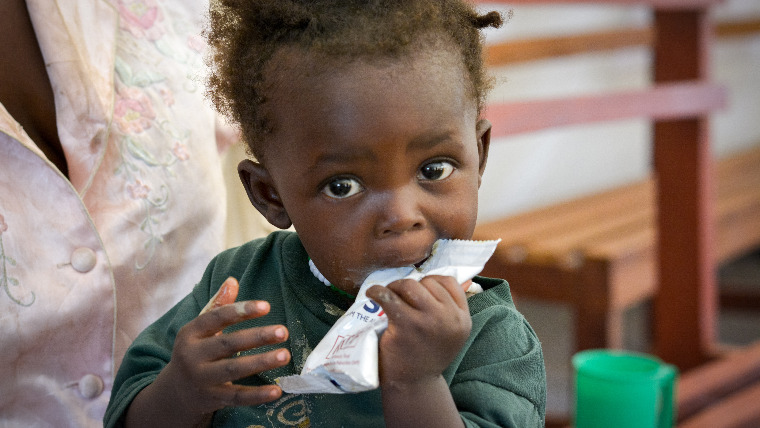 All parliamentary candidates should sign up to keep Britain as an outward-looking country committed to helping the world's most vulnerable communities, World Vision UK urges today.
The international children's charity today (Friday 15 November) launches three calls to action:
Invest to end violence against children globally
Protect the UK international aid budget
Keep the Department for International Development independent
Violence affects more than a billion children around the world every year – that's one in two children worldwide. About a quarter of the world's children live in conflict- and crisis- affected countries, making them especially vulnerable to abuses like child marriage, dangerous labour and sexual exploitation. World Vision UK is calling on all candidates in this General Election to commit to protecting girls and boys around the world.
- Gavin Crowden, Head of Policy, Advocacy and Campaigns at World Vision UK
As conflicts erupt, natural disasters hit, and the number of children displaced rises, the world faces potentially catastrophic challenges. World Vision is committed to working with the UK government to reach the most vulnerable.
UK aid has saved countless lives in countries ill-equipped to protect citizens from humanitarian disasters. Significant progress has been made in reducing extreme poverty, yet there is still such a long way to go.
Britain should be proud of its commitment to this lifesaving work, and yet overseas aid – as often during times of political uncertainty – is under threat. As the country heads to the polls on 12 December, we're urging people to ask their parliamentary candidates to honour the UK's promises to the world's most vulnerable children. This will set the priorities for the next five years of government.
- Gavin Crowden, Head of Policy, Advocacy and Campaigns at World Vision UK
The UK's Department for International Development (DFID) is a global leader in aid and development. However, despite its excellent reputation, some are calling for the department to be merged with others. World Vision UK believes this would dilute its impact, undermine accountability to the taxpayers and risk funding being diverted from the world's poorest.
The most vulnerable children in the world don't have a vote, but we do. This is the most important election for a generation; Britain is at a pivotal moment in its relationship with the rest of the world. Will we become an outward-facing nation once again?
As a Christian organisation, we believe in a just world where everyone is able to flourish. We know our supporters believe in this too – and want to see our political leaders back this up with real action. Whoever our new Prime Minister is in a few weeks' time, we want them to know this is important to the British public and must be prioritised.
- Gavin Crowden, Head of Policy, Advocacy and Campaigns at World Vision UK
To read World Vision UK's calls to action in full, click here.
As millions of children remain out of school around the world, World Vision UK today launches its "Empty Classrooms, Broken Futures" campaign.
Over half a million children are at risk of child labour and child marriage as their families struggle six months on from the Beirut blast, World Vision warns today.
Ending violence against children remains alarmingly underfunded, despite one billion children experiencing violence each year, according to a new report.
International aid agency, World Vision, has appealed to donors for US$10 million in additional funding, as it launched its humanitarian response to the crisis in the conflict-affected Tigray region of Ethiopia.