UK students come together to fight world hunger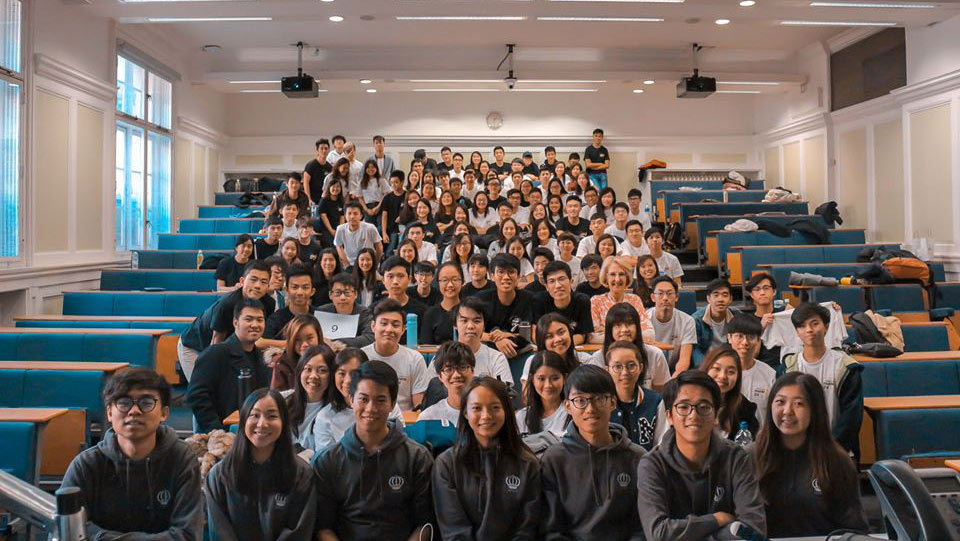 University students across the UK gathered at Imperial College London over the weekend for a 24-hour fast to help fight global hunger. 
 The Famine24 event raised nearly £2,000 for international children's charity, World Vision UK, and brought a deeper understanding of the hunger crisis facing millions of children around the world.
Over 100 students from universities including the University of Kent, Warwick University and Edinburgh University also took part in activities around global issues including poverty, overpopulation, and food and water scarcity. 
This year's event organiser, Rene Lam – Vice President, Imperial College Public Awareness and Social Service Society, said: "It is hard to imagine living in constant hunger my entire life. Taking part in the 24-fasting experience last year was a profound moment. To think that that was just a very small fraction of the hardship millions of people around the world feel every day was alarming. I felt compelled to host this purposeful event again this next year.
"We share in World Vision's mission to improve the lives of those living in poverty and the most vulnerable. And with the support of students from the different universities across the UK, the messages to fight against hunger and poverty could be amplified," Rene continued.  
Over 820 million people around the world are undernourished and do not have enough food to eat. One in three suffers from some form of malnutrition and each year 3 million children under the age of five die from hunger-related causes.
World Vision works with communities in almost 100 countries, helping them implement long-term solutions to tackle food scarcity. The charity also partners with organisations to address the immediate food needs of the millions affected.
Imperial College London have independently run the 24-hour famine events for seven years. World Vision UK ambassador and child sponsor, Sue Tinney, has spoken at the event on five occasions.
At this year's event, Sue said: "There is a growing movement of young people wanting to make a difference in the world. I feel privileged to be able to meet this community of change-makers and talk about the life-changing work World Vision do.
"I am grateful to the students who took part in the Famine24, as well as those who donated to this worthwhile cause. I have travelled to Senegal to visit my sponsored child and have seen, first-hand, how World Vision's long-term sustainable developments bring benefits to vulnerable children and their communities."
World Vision welcomes the UN's COVID-19 Global Humanitarian Response plan, launched today (March 25).
World Vision UK is urging churches across the country to unite for a National Day of Prayer and Action in response to the coronavirus pandemic.
A united global effort is needed to help prevent COVID-19 from having a massive destructive impact on the lives of child refugees, migrants and the very poor, warns aid agency, World Vision, as a pandemic is declared.
World Vision warns that coronavirus could travel through poorer regions of the world which lack strong health structures to contain it.