UK students come together to fight world hunger
<p>
International children's charity World Vision UK hosted today, 28th November, a general election hustings event open to all electoral candidates for Milton Keynes North.
 <p> 
Ahead of the December vote, Aisha Mir (Liberal Democrat), Charlynne Pullen, (Labour), Catherine Rose, (Green) and Ben Everitt (Conservative) visited the charity's offices in Milton Keynes. They answered questions from potential constituents and learned more about the global impact of World Vision's work. 
<p>
Tim Pilkington, CEO of World Vision UK, said: "We were delighted to host a hustings today. It is vital for us to maintain strong relationships with people in a position to deliver change for the children we serve around the world, including our MP. It is great to see those standing to be our local Member of Parliament taking an interest in the work that we do." 
<p> 
World Vision is calling on all general election candidates to ensure the UK government continues to spend 0.7% of its Gross National Income on international aid. The charity is also urging candidates to keep the UK's Department for International Development (DFID) independent and prioritise ending violence against children in emergencies. 
<p>
"UK aid plays a vital role in our efforts to reach the world's most vulnerable children, including saving children's lives in some of the harshest places," Pilkington said. "The generosity of the UK public has enabled World Vision and other partners to bring relief to those in dire humanitarian crises. It has also helped lift millions of people out of poverty and provide access to health services and education.
<p> 
"We have long been proud to be based in Milton Keynes and look forward to working with our next MP for Milton Keynes North." 
<p>
World Vision UK was set up in 1982 in response to the Ethiopian famine and moved to Milton Keynes in 1997, where the organisation currently employs around 250 staff. 
<p>
A recent highlight of the charity's work was a campaign to empower neglected girls all over the world by helping them access education and reach their full potential. This campaign resulted in the British public sponsoring and changing the lives of over 1,000 girls.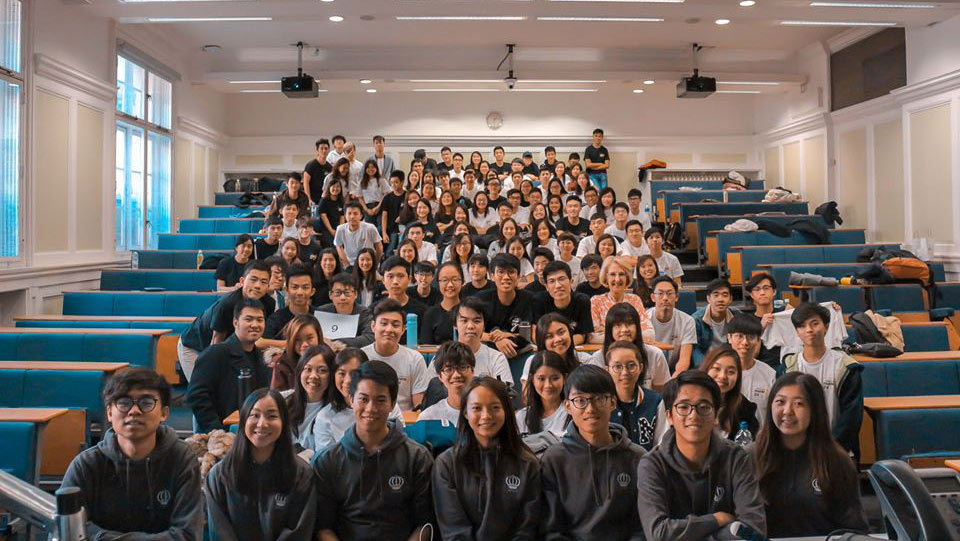 University students across the UK gathered at Imperial College London over the weekend for a 24-hour fast to help fight global hunger. 
 The Famine24 event raised nearly £2,000 for international children's charity, World Vision UK, and brought a deeper understanding of the hunger crisis facing millions of children around the world.
Over 100 students from universities including the University of Kent, Warwick University and Edinburgh University also took part in activities around global issues including poverty, overpopulation, and food and water scarcity. 
This year's event organiser, Rene Lam – Vice President, Imperial College Public Awareness and Social Service Society, said: "It is hard to imagine living in constant hunger my entire life. Taking part in the 24-fasting experience last year was a profound moment. To think that that was just a very small fraction of the hardship millions of people around the world feel every day was alarming. I felt compelled to host this purposeful event again this next year.
"We share in World Vision's mission to improve the lives of those living in poverty and the most vulnerable. And with the support of students from the different universities across the UK, the messages to fight against hunger and poverty could be amplified," Rene continued.  
Over 820 million people around the world are undernourished and do not have enough food to eat. One in three suffers from some form of malnutrition and each year 3 million children under the age of five die from hunger-related causes.
World Vision works with communities in almost 100 countries, helping them implement long-term solutions to tackle food scarcity. The charity also partners with organisations to address the immediate food needs of the millions affected.
Imperial College London have independently run the 24-hour famine events for seven years. World Vision UK ambassador and child sponsor, Sue Tinney, has spoken at the event on five occasions.
At this year's event, Sue said: "There is a growing movement of young people wanting to make a difference in the world. I feel privileged to be able to meet this community of change-makers and talk about the life-changing work World Vision do.
"I am grateful to the students who took part in the Famine24, as well as those who donated to this worthwhile cause. I have travelled to Senegal to visit my sponsored child and have seen, first-hand, how World Vision's long-term sustainable developments bring benefits to vulnerable children and their communities."
International children's charity World Vision UK hosted a general election hustings event open to all electoral candidates for Milton Keynes North.
"We are desperately sad to hear reports of the deaths of a number of Ebola aid workers who were killed in the line of duty – giving their lives to help vulnerable communities in eastern DR Congo," says Anne-Marie Connor, National Director for World Vision DR Congo
A sudden surge in violence in the DRC has forced aid agencies to suspend work, putting lives at risk as the fight against Ebola and measles is undermined.
World Vision welcomes reports of the repatriation from Syria of three orphaned British children. Innocent victims of war should not be punished for the actions of their parents.