World Vision UK launches Cyclone Fani appeal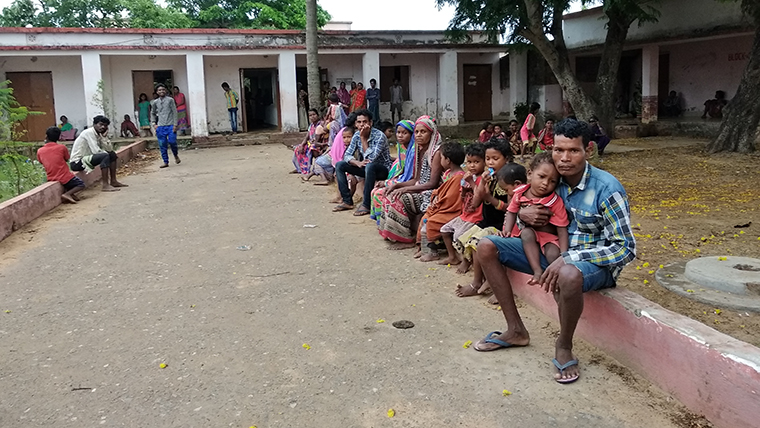 Children's charity World Vision UK has launched an appeal to bring urgent relief to thousands of people affected by a devastating cyclone in India and Bangladesh.
Cyclone Fani hit India's coastline on Friday morning (3 May). Making landfall near the tourist town of Puri, the storm is expected to travel north and on into Bangladesh, with over 100 million people in its predicted path.
The full impact of the cyclone will not be known until the storm has passed, but World Vision is already on the ground, preparing to help vulnerable children and their communities.
Thousands of people have been evacuated from the eastern coastline of India. World Vision's teams are preparing supplies including food, shelter and water purification tablets, getting ready to set up Child Friendly Spaces, and our assessment teams will move in as soon as possible.
While Cyclone Fani isn't expected to hit Cox's Bazar in Bangladesh directly, the high winds and rains are a real threat for the 910,000 Rohingya refugees living in temporary shelters in the world's largest refugee camp there.
A number of children opened up to our frontline staff of how they are terrified in the nights wondering if they would survive to the next morning. There is a feel of relief during the day as they see our trained staff, access our protection facilities and service points.
I am earnestly praying that we don't lose lives during this Cyclone Fani.
- James Kamira, World Vision Child Protection Advisor, Bangladesh Refugee Crisis Response
World Vision is working together with local and government authorities as well as other INGOs to prepare for refugee and local communities' needs.
Donate to our Cyclone Fani Appeal here.
The fight against Ebola has intensified after the first Ebola death in the major city of Goma in the DRC, World Vision warns today.
World Vision is delivering life-sustaining aid to hundreds of thousands of children and their families as monsoon rains lash the world's largest refugee camp.
World Vision UK on Monday presented the Department for International Development with a petition urging it to increase spending to stop children being abused and assaulted in disaster zones.
Thousands of pregnant women, vulnerable infants and young children are fleeing the bombardment of Idlib in north-western Syria, World Vision warns today.