World Vision ready to respond to devastating Mozambique cyclone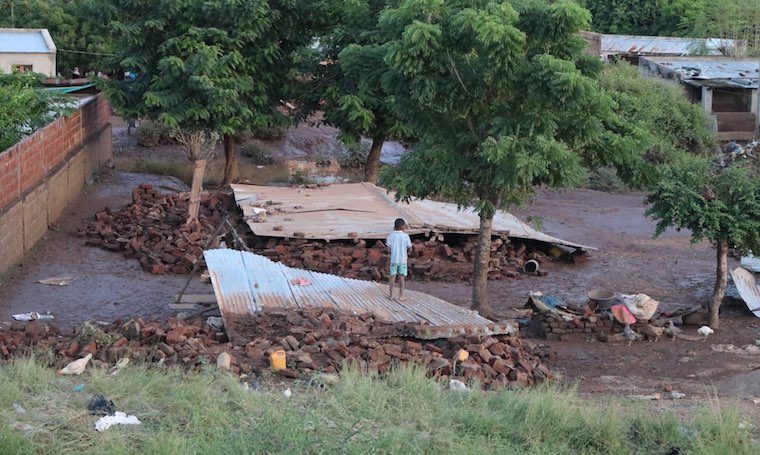 Emergency supplies have been rushed to Mozambique, where World Vision is preparing to respond to devastating Cyclone Idai.
At least 21 people have been confirmed dead, and more than 70 wounded, according to OCHA. This is in addition to at least 70 people killed due to flooding prior to the storm's arrival on Thursday. The death toll has also reached dozens in neighbouring Zimbabwe.
Houses, healthcare units and schools in Mozambique have been destroyed, while severe damage to crops has also been reported.
World Vision emergency teams are assessing the damage, and are ready to respond. The charity plans to reach 150,000 people across four provinces with food, shelter and child protection.
World Vision Mozambique National Director, Wagner Herrman said: "The country is still recovering from the devastating El Nino-induced drought. The floods and cyclone's impact will set back most of our work. Funds are urgently needed to help those affected, including thousands of children."
Over four in five UK adults (84%) believe life will not return to normal unless Covid-19 is controlled all over the world, a new poll finds.
Children's charity World Vision UK has launched an appeal to bring urgent relief to thousands of people affected by the devastating explosion in Beirut.
World Vision is assessing the damage caused by a massive explosion in Lebanon's capital.
MPs and policy experts will tomorrow (Tuesday 4 August, 5.30pm) discuss the future of UK aid ahead of the merger of the FCO and DFID.