World Vision ready to respond to devastating Mozambique cyclone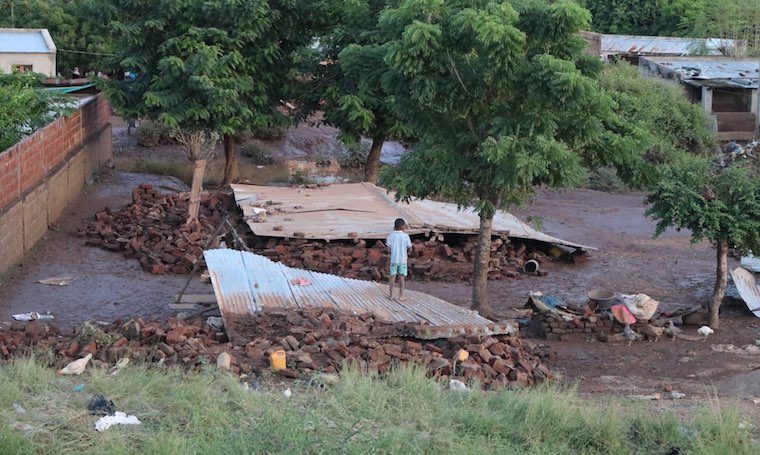 Emergency supplies have been rushed to Mozambique, where World Vision is preparing to respond to devastating Cyclone Idai.
At least 21 people have been confirmed dead, and more than 70 wounded, according to OCHA. This is in addition to at least 70 people killed due to flooding prior to the storm's arrival on Thursday. The death toll has also reached dozens in neighbouring Zimbabwe.
Houses, healthcare units and schools in Mozambique have been destroyed, while severe damage to crops has also been reported.
World Vision emergency teams are assessing the damage, and are ready to respond. The charity plans to reach 150,000 people across four provinces with food, shelter and child protection.
World Vision Mozambique National Director, Wagner Herrman said: "The country is still recovering from the devastating El Nino-induced drought. The floods and cyclone's impact will set back most of our work. Funds are urgently needed to help those affected, including thousands of children."
The Famine24 event raised nearly £2,000 for World Vision UK.
The argument that DFID should be merged with the Foreign Office amounts to a backdoor attack on the aid budget, says Gareth Wallace, Government Relations Manager for World Vision UK.
Civilians in north-east Syria are at risk and humanitarian aid could be cut off following the launch of a new military operation in the area, leading aid agencies are warning.
Climate-driven disasters are becoming alarmingly common and more deadly, says Andrew Morley - World Vision's Global President and CEO.