Thousands of children at risk as Ebola escalates in DRC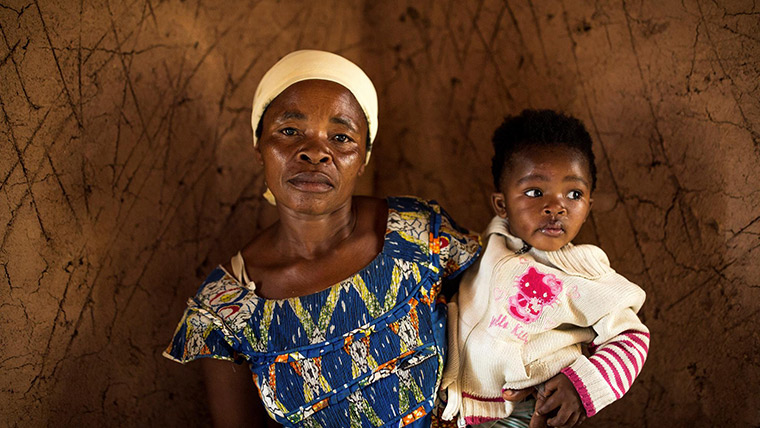 Cases of Ebola are escalating rapidly as the second largest outbreak in history continues to spread in eastern Democratic Republic of Congo (DRC), World Vision warns today.
More than 2,000 cases of Ebola have been recorded in the last 10 months, with two-thirds of cases fatal. According to Unicef, more than 1,400 children have been orphaned or separated from their families as a result of the deadly virus.
Ebola is one of a number of crises affecting DRC, which combined are leaving an estimated 13 million people, including nearly six million children, in need of humanitarian assistance. Families are struggling with the terrifying impact of Ebola but early interventions, including emotional support for recovery, will help to lessen the impact of the crisis.
This is the second largest Ebola outbreak in history, and the first where interventions have been restricted by direct attacks on treatment centres by people who fear the facilities are spreading, rather than containing, the epidemic.
- Dr Agoustou Gomis, World Vision's Ebola Virus Disease Project Coordinator.
World Vision remains concerned with the high numbers of people not getting treatment. The charity is promoting a locally-led response with the help of faith leaders, trusted members of the community, to help and engage on Ebola prevention and treatment.
"People are dying at home, not in hospitals and health clinics. Reaching children and families in their communities has to be the number one priority. The more we equip, educate and empower children and their families, the better chance we have of getting this crisis under control. We are not there yet," Gomis says.
"Community action teams have launched across the region to de-mystify Ebola, prevent stigmatisation of the sick and encourage people to seek medical help early. We are seeing coordination challenges, a lack of flexibility, insecurities and mistrust in communities, all of which need to be urgently addressed through a holistic response. Funding needs to follow this approach."
Civilians in north-east Syria are at risk and humanitarian aid could be cut off following the launch of a new military operation in the area, leading aid agencies are warning.
Climate-driven disasters are becoming alarmingly common and more deadly, says Andrew Morley - World Vision's Global President and CEO.
Faith-based aid organisations have a vital role to play in reaching the world's most vulnerable communities, the Shadow Minister for International Development said today.
UK activist Amika George is urging world leaders to stamp out period poverty after visiting a World Vision menstrual hygiene project in Zambia.