Slashing the aid budget would be a damning legacy for Britain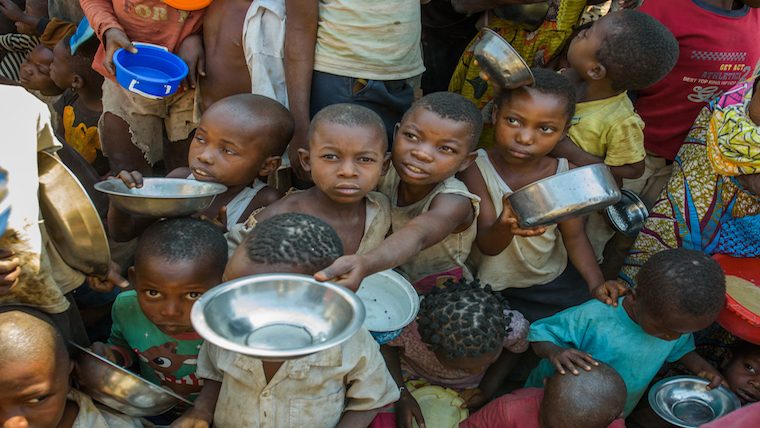 A new paper launched today (Monday 11 Feb, 2019) by the Henry Jackson Society calls for a broadened definition of aid, and the overall aid budget to be cut from 0.7% to 0.5%.
In response to this report, World Vision UK's Head of Policy, Advocacy and Campaigns, Gavin Crowden, said:
Slashing the aid budget, as this report suggests, would have a shattering effect on the world's most vulnerable children and their families. Every single year, at least 60,000 fewer lives would be saved by immunisation, and at least one million more children would be out of school.
This would be a damning legacy for a government that speaks of a 'global Britain'.
We stray into dangerous territory with the idea that aid should primarily benefit the UK, over the long held aim of poverty reduction. The role of aid should not be to further Britain's economic interests, but to help the most vulnerable. Right now, nearly one quarter of the world's children – 535 million – are living in countries riven by conflict or disaster. UK aid is a beacon of hope for these children, and we must make sure that it is used wisely and effectively to reach them.
All parties committed to the 0.7% aid budget in their election manifestos. At a time when Britain is being accused of closing its doors to the wider world, shying away from this international commitment and diverting aid money away from those who need it most would be shameful.
Politics and politicians can achieve great things - UK Aid is a great example of this. But playing politics with vulnerable children's lives simply cannot go on.
Hillsong UK youth & teenage Syrian refugee discuss their past and hopes for the future
As millions of children remain out of school around the world, World Vision UK today launches its "Empty Classrooms, Broken Futures" campaign.
Over half a million children are at risk of child labour and child marriage as their families struggle six months on from the Beirut blast, World Vision warns today.
Ending violence against children remains alarmingly underfunded, despite one billion children experiencing violence each year, according to a new report.