World Vision UK responds to MP debate on aid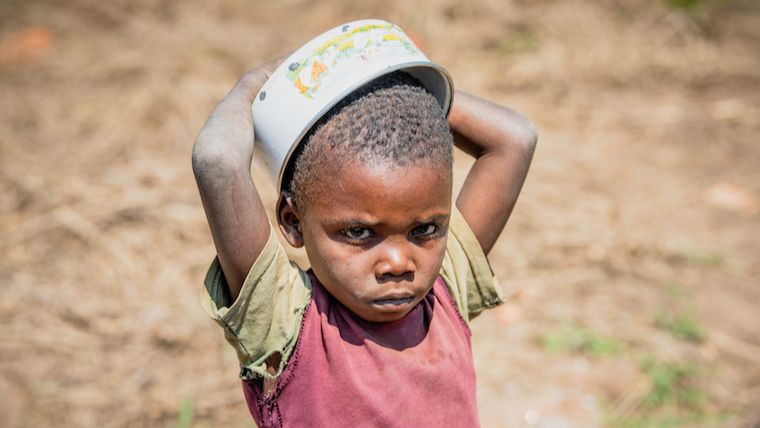 Today (February 27), MPs will debate in Parliament the future of the Department for International Development.
Tabled by Labour MP Tanmanjeet Singh Dhesi, the debate follows calls by a number of Conservative MPs to disband DFID, fold it into the FCO, and revisit the 0.7% aid target.
Today's debate on aid again dredges up a question which has already been answered time and time again – DFID should absolutely not be merged into the Foreign and Commonwealth Office.
The irony is that this is being discussed at a time when the government claims to be promoting a 'global Britain'. Any merger with the FCO would leave the UK looking ever inward and looking after its own interests. The consequences would be stain on our nation's conscience for years to come.
Giving the Foreign Office responsibility for the aid budget would put the lives of the world's most vulnerable children at risk. There would be a real danger of funding being diverted towards addressing the UK's wider foreign policy interests, rather than helping those living in extreme poverty.
Aid's aim should not be to advance Britain's economic interests, but to help the most vulnerable. DFID leads the way on spending transparency – without this, taxpayers lose their ability to see where money is being spent. And the most vulnerable children and families are condemned to the cycle of poverty.
- Gavin Crowden, Head of Policy, Advocacy and Campaigns at World Vision UK
World Vision is one of 61 local, national and international NGOs working in Myanmar and Bangladesh calling for Rohingya refugees to have a role in decision-making about their own lives, including conditions for their return to Myanmar.
This World Humanitarian Day, we honour the women who work on the front line of their own communities in some of the most difficult places. This is Qamar Al-Kurdi's story.
International children's charity World Vision UK is looking for people to support the movement for gender equality by sponsoring1000 girls in developing countries.
World Vision UK calls on the new DFID Secretary to fight for the department to remain independent.