World Vision UK responds to MP debate on aid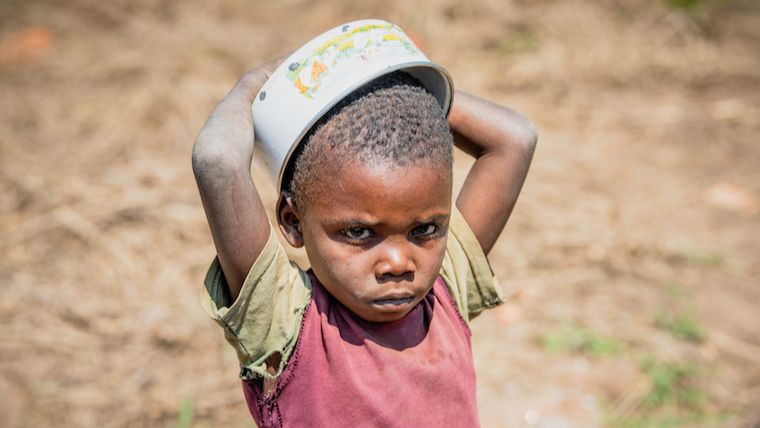 Today (February 27), MPs will debate in Parliament the future of the Department for International Development.
Tabled by Labour MP Tanmanjeet Singh Dhesi, the debate follows calls by a number of Conservative MPs to disband DFID, fold it into the FCO, and revisit the 0.7% aid target.
Today's debate on aid again dredges up a question which has already been answered time and time again – DFID should absolutely not be merged into the Foreign and Commonwealth Office.
The irony is that this is being discussed at a time when the government claims to be promoting a 'global Britain'. Any merger with the FCO would leave the UK looking ever inward and looking after its own interests. The consequences would be stain on our nation's conscience for years to come.
Giving the Foreign Office responsibility for the aid budget would put the lives of the world's most vulnerable children at risk. There would be a real danger of funding being diverted towards addressing the UK's wider foreign policy interests, rather than helping those living in extreme poverty.
Aid's aim should not be to advance Britain's economic interests, but to help the most vulnerable. DFID leads the way on spending transparency – without this, taxpayers lose their ability to see where money is being spent. And the most vulnerable children and families are condemned to the cycle of poverty.
- Gavin Crowden, Head of Policy, Advocacy and Campaigns at World Vision UK
Hillsong UK youth & teenage Syrian refugee discuss their past and hopes for the future
As millions of children remain out of school around the world, World Vision UK today launches its "Empty Classrooms, Broken Futures" campaign.
Over half a million children are at risk of child labour and child marriage as their families struggle six months on from the Beirut blast, World Vision warns today.
Ending violence against children remains alarmingly underfunded, despite one billion children experiencing violence each year, according to a new report.