World Vision seeks sponsors to give girls in poverty a fighting chance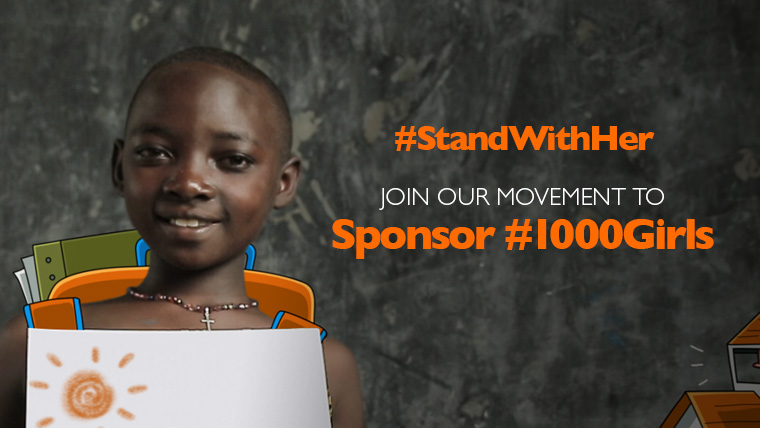 <p>
International children's charity World Vision UK hosted today, 28th November, a general election hustings event open to all electoral candidates for Milton Keynes North.
 <p> 
Ahead of the December vote, Aisha Mir (Liberal Democrat), Charlynne Pullen, (Labour), Catherine Rose, (Green) and Ben Everitt (Conservative) visited the charity's offices in Milton Keynes. They answered questions from potential constituents and learned more about the global impact of World Vision's work. 
<p>
Tim Pilkington, CEO of World Vision UK, said: "We were delighted to host a hustings today. It is vital for us to maintain strong relationships with people in a position to deliver change for the children we serve around the world, including our MP. It is great to see those standing to be our local Member of Parliament taking an interest in the work that we do." 
<p> 
World Vision is calling on all general election candidates to ensure the UK government continues to spend 0.7% of its Gross National Income on international aid. The charity is also urging candidates to keep the UK's Department for International Development (DFID) independent and prioritise ending violence against children in emergencies. 
<p>
"UK aid plays a vital role in our efforts to reach the world's most vulnerable children, including saving children's lives in some of the harshest places," Pilkington said. "The generosity of the UK public has enabled World Vision and other partners to bring relief to those in dire humanitarian crises. It has also helped lift millions of people out of poverty and provide access to health services and education.
<p> 
"We have long been proud to be based in Milton Keynes and look forward to working with our next MP for Milton Keynes North." 
<p>
World Vision UK was set up in 1982 in response to the Ethiopian famine and moved to Milton Keynes in 1997, where the organisation currently employs around 250 staff. 
<p>
A recent highlight of the charity's work was a campaign to empower neglected girls all over the world by helping them access education and reach their full potential. This campaign resulted in the British public sponsoring and changing the lives of over 1,000 girls.
International children's charity World Vision UK is looking for people to support the movement for gender equality by sponsoring 1000 girls in developing countries.
The #1000Girls campaign comes at a critical time for girls around the world, who are fighting terrible odds to give themselves a better future. This year 12 million girls will be married against their will and 31 million will be out of school – many forced into work or domestic servitude. Less than two in five countries provide girls and boys with equal access to education.
The Christian aid organisation aims to get 1000 girls sponsored by the International Day of the Girl on 11 October. This global moment celebrates girls' strength and potential in the face of severe challenges.
Too often, girls suffer unfair treatment every day in their communities and homes. Gender inequality wreaks havoc with a girl's self-belief, contracts her horizons and narrows her ambitions. Such injustices are a scourge on the world's conscience.
Motivated by our faith, we stand with these girls. World Vision does not accept that they are second class citizens. We believe every girl has a God-given right to reach her full potential. Girls everywhere are standing up for their rights. They are breaking through barriers, raising their voices against violence, and setting themselves free.
- Tim Pilkington, World Vision UK Chief Executive
World Vision runs programmes in over 60 countries which help tackle gender discrimination. The charity work alongside marginalised girls in poor areas - and with community leaders, teachers and families - to fight abuse and oppression. It gets girls into school, stops child marriage, provides sexual health services, tackles menstrual stigma and combats sexual violence and harassment.
World Vision staff mentor girls through school and help them grow up to be community leaders. They train teachers to support girls through education and provide schools with clean water and girl-friendly toilets. They help mothers spot the signs of malnutrition, learn skills, set up businesses and advocate for girls and women's rights.
All our work is made possible through child sponsorship. We now have 1000 more girls waiting for a sponsor. Please visit our child sponsorship page, find a girl and stand with her.
When you sponsor a girl, you don't just support and protect her. You do something far bigger. You empower that girl to achieve more in her life for herself and for others. You change the attitudes of whole communities. You join a global movement."
- Tim Pilkington
World Vision's 1000 Girls campaigns are taking place in 10 countries around the world, including Canada, New Zealand, Spain, Finland and Austria. The World Vision UK campaign will feature girl-focused projects on Facebook, Twitter and Instagram. They include a menstrual hygiene project in Zambia, a karate project for Syrian refugee girls and a project to support pregnant teenagers in Uganda.
On the International Day of the Girl, World Vision will hold a girls' empowerment breakfast in London with female opinion formers. The event will celebrate what girls can achieve, even in the harshest places, and discuss how to build the movement to empower more girls.
World Vision is urging members of the public to speak out on global girls issues on social media using the hashtag #StandWithHer and #1000Girls. To join the movement, click here.
International children's charity World Vision UK hosted a general election hustings event open to all electoral candidates for Milton Keynes North.
"We are desperately sad to hear reports of the deaths of a number of Ebola aid workers who were killed in the line of duty – giving their lives to help vulnerable communities in eastern DR Congo," says Anne-Marie Connor, National Director for World Vision DR Congo
A sudden surge in violence in the DRC has forced aid agencies to suspend work, putting lives at risk as the fight against Ebola and measles is undermined.
World Vision welcomes reports of the repatriation from Syria of three orphaned British children. Innocent victims of war should not be punished for the actions of their parents.