World Vision delivers emergency relief in wake of deadly Typhoon Mangkhut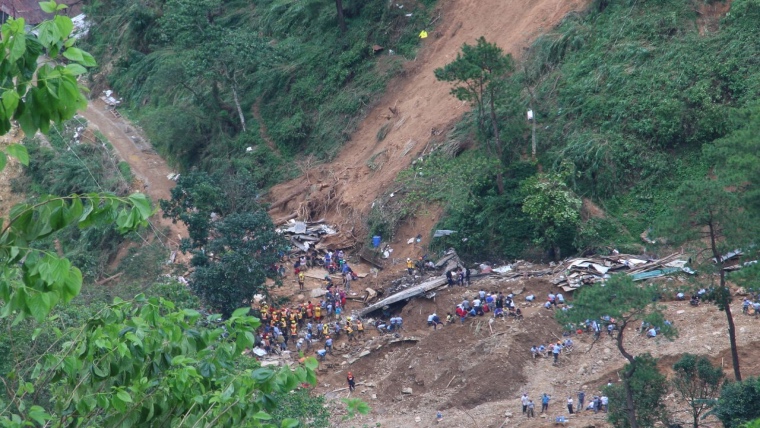 World Vision has begun distributing emergency relief to hundreds of people affected by devastating Typhoon Mangkhut in the Philippines.
The international aid agency has so far given hygiene kits, blankets, mats, mosquito nets and other relief items to 350 families in some of the worst hit areas in Cagayan Province.
This is just the beginning of World Vision's emergency response.
There is an urgent need for life-saving help. Children desperately need aid – and fast. We are also very concerned about child protection issues in the wake of the typhoon. It's vital that we're on the ground ready to provide psychological first aid and protection for children who need it most.
- Rommel Fuerte, National Director of World Vision Philippines
World Vision is appealing for donations from the public to help it respond to the crucial needs of children and their families.
"The lives of thousands of families have been devastated through the loss of loved ones or homes," said Lanelyn Carillo, one of World Vision's first staff members deployed in the wake of the typhoon.
"Rice and corn plantations have been flattened, houses destroyed and trees toppled. The impact of this typhoon will last for years to come."
Additional World Vision teams are on their way to the landfall area in Baggao, where 350 more families will receive life-saving emergency relief. The charity has prepositioned supplies for 4,000 families, and will scale up its response as needed.
Typhoon Mangkhut hit with ferocious speed on Friday evening (Saturday morning local time), causing mass destruction. Thousands of families have lost their homes, and damage to crops is estimated to be worth around £190 million. According to officials in the Philippines, the death toll is currently 74, and this is expected to rise.
Almost 600,000 people have been affected by the disaster, and almost 200,000 remain stranded in evacuation centres with nowhere else to go.
You can help those affected by Typhoon Mangkhut by donating to the Philippines Typhoon Appeal »
Hillsong UK youth & teenage Syrian refugee discuss their past and hopes for the future
As millions of children remain out of school around the world, World Vision UK today launches its "Empty Classrooms, Broken Futures" campaign.
Over half a million children are at risk of child labour and child marriage as their families struggle six months on from the Beirut blast, World Vision warns today.
Ending violence against children remains alarmingly underfunded, despite one billion children experiencing violence each year, according to a new report.