World Vision UK's Board appoints Richard Izard as new Chair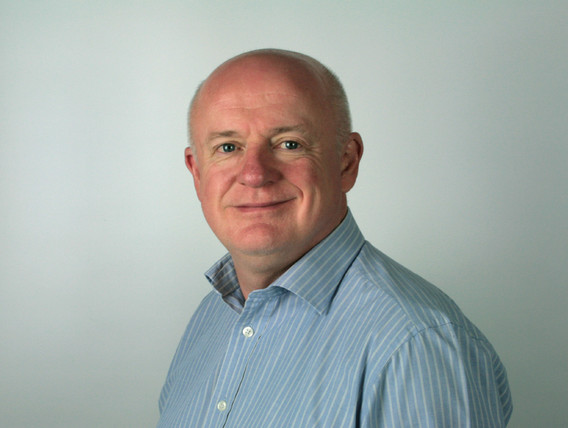 The Board of World Vision UK has appointed Richard Izard as its new Chair.
Richard has taken on the new role, replacing Anna Laszlo, who retired from the board after completing 10 years of service. Richard has been a trustee since 2011.

"I am delighted and honoured to be asked to take on being Chair of the Board of World Vision UK," he said. "I find World Vision's impact, improving the lives of millions of the world's most vulnerable children, deeply moving and inspiring. I have young children myself which has further increased my affinity with the work that World Vision does."

"We care passionately about the children, that we serve, and their communities and we are prepared to go into the most difficult and fragile contexts to help them," he said. "We are able to make a real difference because we support communities on a long-term basis, often from the relief effort of an initial crisis through to long term sustainable development. We work systemically with governments and other NGO's to maximise our impact and we are driven by our Christian faith and a passion to make a difference in the world."

"As a board, our job is to support, encourage – and challenge sometimes - what's going on in the organisation. I look forward to working with CEO Tim Pilkington, the rest of the leadership team and the Board of the trustees as we look to build this work in the future."

Richard has more than fifteen years of board level experience in large multi-national businesses and has held board positions in sales, marketing, commercial, finance and latterly as an M.D. and C.E.O.

Passionate about individual, team and organisational transformation, Richard is currently the Managing Director of Global Leadership Associates (GLA), which works internationally to support the transformation of leaders and organisations.

Richard believes that the ability to perceive the world in a more complex and nuanced way (sometimes known as vertical development) enables leaders to make more sense and be more effective in the VUCA (Volatility, Uncertainty, Complexity, Ambiguity) context that we now live in.

Richard is also keen on sport, particularly rugby, skiing and golf. He lives in West London with Laura, his wife, and children.
Children's charity puts 2,000 'lost teddy bears' on UK high streets, as the extreme lengths UK parents go to for children's lost toys is revealed
International children's charity World Vision will be distributing 2,000 "lost teddy bears" across the UK this week to raise awareness of lost childhoods in the world's poorest countries
Research to support the campaign found that 45 per cent of UK parents have purchased duplicates of their child's favourite toy in case it gets lost or damaged
A quarter of parents would travel over 200 miles to reclaim their child's lost toy
70 per cent would pay for the safe return of their child's toy
Two thousand "lost teddy bears" will appear on UK high streets today, to mark the launch of children's charity World Vision UK's latest campaign.
The campaign aims to raise awareness of the dangers children face in the world's poorest communities and encourage people to sponsor a child.
Each bear (named Hope) is fitted a tag on its wrist with directions on how people can help the world's most vulnerable children.
To support the launch, the charity questioned more than 1,000 UK parents to find out the extreme lengths they'd go to make sure their children are not parted from their favourite toys.
According to the research, almost half (45%) of UK parents have purchased duplicates of their child's favourite toy in case it gets lost or damaged.
The survey also found that one in four parents in Britain would be prepared to travel up to 200 MILES if their son or daughter misplaced their favourite toy.
According to the research, two thirds (70%) of parents in Britain claim that they would offer a reward for the safe return of a cherished toy, with nearly half of that number saying they would be willing to pay double the purchase price for its safe return. This is perhaps unsurprising given that 38% of those questioned said their child can NEVER go to bed without their favourite toy.
37% of mums and dads confessed to trying to appease their child by telling them a missing possession was now being looked after by the 'Toy Fairy'. 
World Vision UK Head of Brand Sally Bownes, has been leading on the campaign. She said: "This research reveals just how dearly children in the UK value their favourite toy. A lost toy can be replaced, but unfortunately a lost childhood can't. Childhood is sacred, wherever a child lives.
"Hundreds of thousands of children around the world are at risk of losing much more than a toy this Christmas. Many are in danger of becoming enslaved - coerced, forced or tricked into becoming a child labourer, a child soldier or a child bride. 
"We want people to join us this Christmas in helping make a real and lasting change for a child and their community." 
World Vision UK is encouraging the British public to raise awareness of children at risk of losing their childhoods by finding Hope the teddy bear and sharing a photo on social media using the hashtag #ShareHope.
The bears will be distributed at shopping centres, parks and various other public places across the UK this Thursday 15th November. 
For further information visit worldvision.org.uk.