Urgent aid needed to avert humanitarian catastrophe in Somalia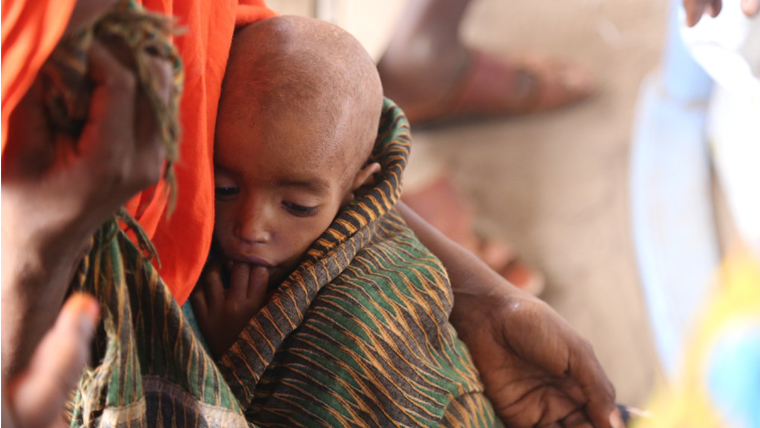 The UK government has today pledged an additional £26.4million in funding for Somalia, where 5.4 million people are grappling with a hunger crisis caused by drought and conflict.
We urge International Development Secretary Penny Mordaunt to put pressure on the international community to follow Britain's lead in responding urgently to this crisis before it's too late.
In 2011, a failure by the international community to act quickly meant that 260,000 people died from a devastating famine in Somalia. We cannot and must not let that happen again.
Somalia cannot wait. Half of the 5.4 million people in need of assistance are children, and 1.2 million children under five years old are projected to be malnourished this year.
While we commend the commitment to delivering a total of £46million in aid by the end of the month, we know it's imperative that Ms Mordaunt's strong words are backed up by equally strong action. Last year, early action prevented Somalia's hunger crisis from spiralling out of control, but families are still in dire need.
- Sarah Pickwick, World Vision UK's Senior Conflict Advisor
You can help children affected by the crisis in Somalia - please give to our Somalia Crisis Appeal »
As millions of children remain out of school around the world, World Vision UK today launches its "Empty Classrooms, Broken Futures" campaign.
Over half a million children are at risk of child labour and child marriage as their families struggle six months on from the Beirut blast, World Vision warns today.
Ending violence against children remains alarmingly underfunded, despite one billion children experiencing violence each year, according to a new report.
International aid agency, World Vision, has appealed to donors for US$10 million in additional funding, as it launched its humanitarian response to the crisis in the conflict-affected Tigray region of Ethiopia.