Urgent aid needed to avert humanitarian catastrophe in Somalia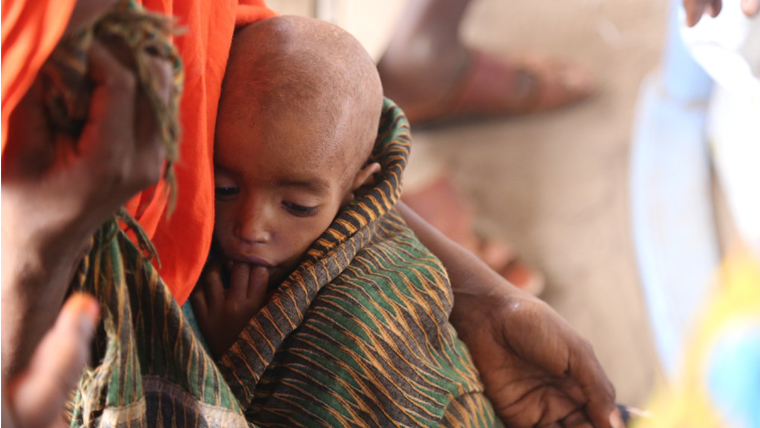 The UK government has today pledged an additional £26.4million in funding for Somalia, where 5.4 million people are grappling with a hunger crisis caused by drought and conflict.
We urge International Development Secretary Penny Mordaunt to put pressure on the international community to follow Britain's lead in responding urgently to this crisis before it's too late.
In 2011, a failure by the international community to act quickly meant that 260,000 people died from a devastating famine in Somalia. We cannot and must not let that happen again.
Somalia cannot wait. Half of the 5.4 million people in need of assistance are children, and 1.2 million children under five years old are projected to be malnourished this year.
While we commend the commitment to delivering a total of £46million in aid by the end of the month, we know it's imperative that Ms Mordaunt's strong words are backed up by equally strong action. Last year, early action prevented Somalia's hunger crisis from spiralling out of control, but families are still in dire need.
- Sarah Pickwick, World Vision UK's Senior Conflict Advisor
You can help children affected by the crisis in Somalia - please give to our Somalia Crisis Appeal »
Freezing temperatures, rain and snow have exacerbated already dire conditions in Lebanon's refugee camps, leaving an estimated 70,000 Syrians at risk.
Aid agency World Vision UK has launched an appeal to raise funds following Indonesia's deadly tsunami, which has killed at least 281 people.
Aid agency World Vision has rushed an emergency crew to the area hit by Indonesia's deadly tsunami, which has killed at least 222 people.
A four-year programme to eradicate child slavery in three African countries launches today, International Day for the Abolition of Slavery (December 2).