World Vision UK warns the UK government against cutting aid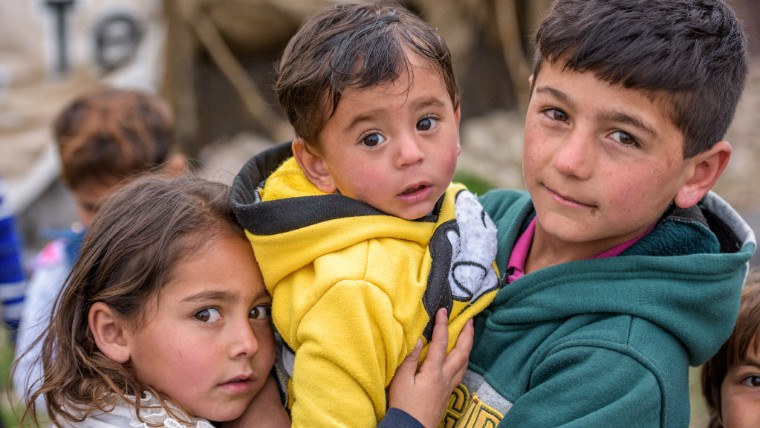 International children's charity World Vision today warns that the UK government is at risk of cutting aid from the children who need it most around the world.
International Development Secretary Penny Mordaunt today announced that Britain will no longer give aid money "when others should be putting their hands in their pockets" and said its focus "will increasingly be on helping developing countries stand on their own feet".
The UK government needs to be careful of relying solely on the 'trade your way out of poverty' mind-set. It's clearly an important part of the development puzzle – but it's not the only piece.
At World Vision, we work alongside vulnerable communities around the world to enable them to become more prosperous and, crucially, sustainable for the long term.
Britain should be proud of its commitment to foreign aid, and the International Development Secretary is right to champion transparency and to advocate for governments to fulfil their duty to their citizens. However, aid must always reach the most poor and vulnerable wherever they are – and they should not be made to pay for their government's failures.
- Gavin Crowden, World Vision UK's Head of Policy, Advocacy and Campaigns
Freezing temperatures, rain and snow have exacerbated already dire conditions in Lebanon's refugee camps, leaving an estimated 70,000 Syrians at risk.
Aid agency World Vision UK has launched an appeal to raise funds following Indonesia's deadly tsunami, which has killed at least 281 people.
Aid agency World Vision has rushed an emergency crew to the area hit by Indonesia's deadly tsunami, which has killed at least 222 people.
A four-year programme to eradicate child slavery in three African countries launches today, International Day for the Abolition of Slavery (December 2).