World Vision UK launches 2017 Impact Report as charity launches two aid delivery mechanisms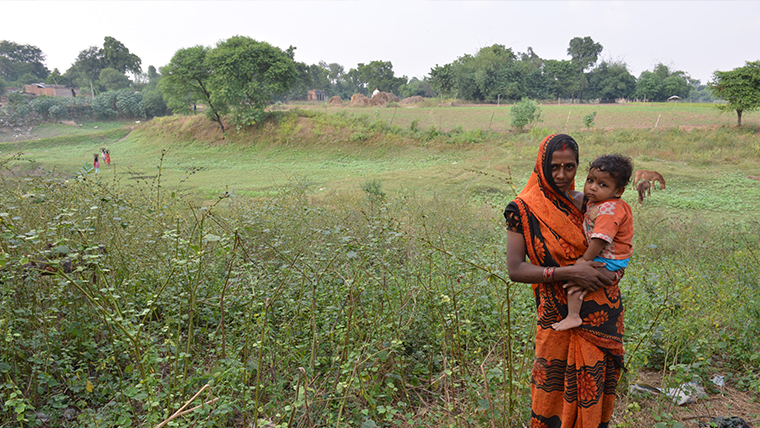 International children's charity, World Vision UK has today (Tuesday, 10 April 2018) published a new report detailing the impact of its work in 2017.
The report is published as the charity revealed a significant switch in its approach to supporting vulnerable children and communities across the world. World Vision experts have begun a rollout of two aid-delivery mechanisms that aim to ensure that beneficiaries become more resilient to disasters.
World Vision UK's Impact Report 2017 - available online and in print – also features detailed information on how the charity is performing, its progress towards meeting its goals and celebrates the positive impact of its work.
Last year, World Vision UK supported a total of 256 projects across 40 countries benefitting 4.6 million people, over 3 million of which were children. Amongst these we supported emergency responses in 30 countries reaching 2.9 million people, of which 1.8m were children.
- Celia Donald, World Vision UK's Programme Knowledge and Learning Advisor
"All our programmes are geared towards improving child well-being in all its aspects and to support that, we have initiated two aid delivery models as we know our programmes need to include measures that can mitigate risks arising from disasters such as floods, droughts, earthquakes or cyclones, or stresses such as diseases, climate change, or economic challenges. Otherwise our contribution to children's well-being may be lost," Jason Garrett, Resilience Programme Adviser at World Vision UK explained.
The Ultra-Poor Graduation model aims to tailor projects to the needs of the poorest and most risk-averse households. Such needs may differ from those of households that have more time and resources. Families most likely to face crises need help to improve agriculture production, as well as to produce diverse nutritious foods and increase their income.
The second model, Building Secure Livelihoods, works principally with smallholder farmers who are on or near the poverty line, and face regular shocks and stresses that can push them deeper into poverty. Building on the Ultra-Poor Graduation model, it provides training and access to micro-finance to help households invest in more climate smart agricultural techniques that cope better with increasingly dry conditions.
Celia Donald said: "The analysis in this report, honestly presenting the learning from our programmes in 2017 is valuable in helping us play our part to make sure that no one is left behind, as we push to focus more on inclusion of the most vulnerable children and increase our overall investment in the most fragile communities around the world."
Children's charity World Vision UK is rushing to Mozambique as the humanitarian crisis following Cyclone Idai worsens.
Hundreds of thousands of people "could drown" as dams in Mozambique and Zimbabwe could burst, following a devastating cyclone and flooding in southern Africa.
Children's charity World Vision UK has launched an appeal to bring urgent relief to thousands of people affected by a devastating cyclone across Southern Africa.
Christine Ngbaazande from South Sudan has been awarded a coveted humanitarian honor at the Bond International Development Awards in London.