Bristol man runs 200 half-marathons for Syrian refugees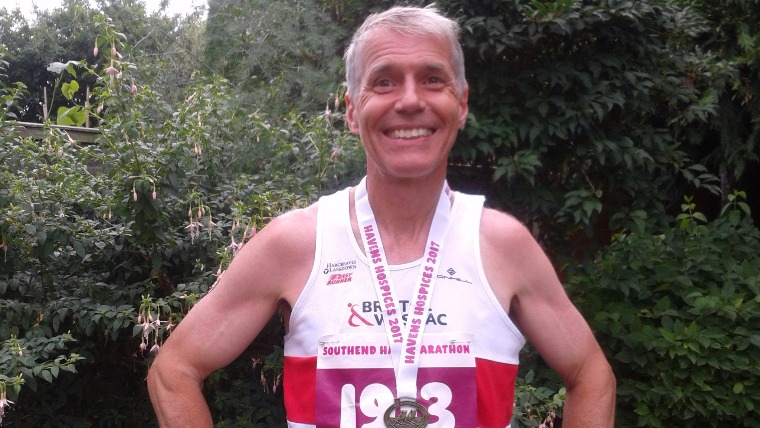 Children's charity puts 2,000 'lost teddy bears' on UK high streets, as the extreme lengths UK parents go to for children's lost toys is revealed
International children's charity World Vision will be distributing 2,000 "lost teddy bears" across the UK this week to raise awareness of lost childhoods in the world's poorest countries
Research to support the campaign found that 45 per cent of UK parents have purchased duplicates of their child's favourite toy in case it gets lost or damaged
A quarter of parents would travel over 200 miles to reclaim their child's lost toy
70 per cent would pay for the safe return of their child's toy
Two thousand "lost teddy bears" will appear on UK high streets today, to mark the launch of children's charity World Vision UK's latest campaign.
The campaign aims to raise awareness of the dangers children face in the world's poorest communities and encourage people to sponsor a child.
Each bear (named Hope) is fitted a tag on its wrist with directions on how people can help the world's most vulnerable children.
To support the launch, the charity questioned more than 1,000 UK parents to find out the extreme lengths they'd go to make sure their children are not parted from their favourite toys.
According to the research, almost half (45%) of UK parents have purchased duplicates of their child's favourite toy in case it gets lost or damaged.
The survey also found that one in four parents in Britain would be prepared to travel up to 200 MILES if their son or daughter misplaced their favourite toy.
According to the research, two thirds (70%) of parents in Britain claim that they would offer a reward for the safe return of a cherished toy, with nearly half of that number saying they would be willing to pay double the purchase price for its safe return. This is perhaps unsurprising given that 38% of those questioned said their child can NEVER go to bed without their favourite toy.
37% of mums and dads confessed to trying to appease their child by telling them a missing possession was now being looked after by the 'Toy Fairy'. 
World Vision UK Head of Brand Sally Bownes, has been leading on the campaign. She said: "This research reveals just how dearly children in the UK value their favourite toy. A lost toy can be replaced, but unfortunately a lost childhood can't. Childhood is sacred, wherever a child lives.
"Hundreds of thousands of children around the world are at risk of losing much more than a toy this Christmas. Many are in danger of becoming enslaved - coerced, forced or tricked into becoming a child labourer, a child soldier or a child bride. 
"We want people to join us this Christmas in helping make a real and lasting change for a child and their community." 
World Vision UK is encouraging the British public to raise awareness of children at risk of losing their childhoods by finding Hope the teddy bear and sharing a photo on social media using the hashtag #ShareHope.
The bears will be distributed at shopping centres, parks and various other public places across the UK this Thursday 15th November. 
For further information visit worldvision.org.uk. 
World Vision ambassador, Graham Grout, successfully completes super-human challenge of 200 half marathons in just over 200 days.
Graham started the colossal fundraising challenge - 'Running from Aleppo' - following a trip to Northern Greece where he volunteered in the Nea Kavala refugee camp.
Graham said, "During my trip to Greece in January I met hundreds of Syrian children and their families who were forced to flee their homes.
When I got back to Bristol I wanted to do something to raise awareness of this humanitarian crisis. I decided to raise money for two amazing charities that support refugees: World Vision and Help Refugees. That's how the idea for Running from Aleppo was born.
- Graham Grout, World Vision ambassador
The immense 2, 601 mile run represents the distance from Aleppo (Syria) to the city of Bristol.
"I'm no Eddie Izzard," said Grout. "I was more of a weekend runner when I started this challenge. I didn't tell many people at first because I wasn't sure I could even do it.
"I had three friends with me on the last run which felt special. I can't believe I've actually done it. It's still sinking in."
Charlotte Tipping, from World Vision UK's fundraising team said, "Graham's achievement is incredible. I remember him calling me one cold morning in February to ask for a logo. That was 200 half marathons ago! Congratulations, and thank you for raising over £1,200 to help Syrian refugees."
Graham had to work part-time in order to complete the challenge. His weekly schedule included ice baths and regular visits to the physiotherapist. In fact, the only thing that interfered with his training schedule was a biopsy early this year – thankfully it was benign.
Grout clocked-up the miles in and around Bristol, as well as participating in organized events around the country.
To support Running From Aleppo please visit: www.justgiving.com/companyteams/RunningFromAleppo
A four-year programme to eradicate child slavery in three African countries launches today, International Day for the Abolition of Slavery (December 2).
World Vision UK is calling for a fourfold increase in the proportion of UK humanitarian aid spending to protect children from violence.
World Vision UK has launched a campaign to end violence against the world's most vulnerable children, It Takes A World.
The members of the DEC (Disaster Emergency Committee) launched the joint fundraising appeal today to raise vital funds for the survivors of the Indonesia earthquake and tsunami.