World Vision UK honoured at prestigious Revo Opal Awards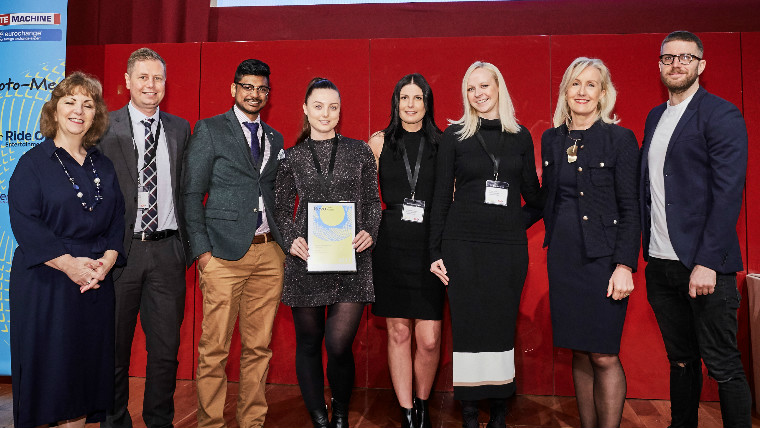 World Vision UK's innovative installation 'Journey of Hope' has won Highly Commended at the prestigious Revo Opal Awards in London.
The installation, where visitors are invited to step into the family home of Sierra Leonean mother Miatta and her 8-year-old daughter, Ayie, offers a chance to experience first-hand World Vision's transformational work with some of the most vulnerable children across the globe.
Two full-sized huts bring to life Miatta and Ayie's daily challenges. The first hut depicts the family's struggles 15 years ago, while the second shows how the family are thriving after working with World Vision.
World Vision was the only charity to be nominated in the Experiential category at the Revo awards.
Gareth Owen, Head of Supporter Growth at World Vision UK, said: "World Vision UK is delighted to have been awarded Highly Commended at the Revo Opal Awards. This is a fantastic acknowledgment of Journey of Hope's place as one of the leading retail experiences in the UK.
"It's perfect timing as we just launched the Journey of Hope in Bromley, right in the heart of Market Square. We would really encourage people to come down and experience for themselves what it's like to lift the water can little Ayie carries on her head every day, see the dirty water the family has to drink and wash with, and learn how they can be part of changing children – like Ayie's – lives for the better."
Journey of Hope runs in Bromley until May 7, when it will move to Tunbridge Wells.
Education and income-generating opportunities must be made top priorities for the nearly 1 million Rohingya still languishing in the world's largest refugee camp.
Slashing the aid budget, as a new report from the Henry Jackson Society suggests, would have a shattering effect on the world's most vulnerable children and their families.
14 aid agencies have joined together to raise awareness of the terrible suffering of the people of Yemen.
Leaders of faith-based international development agencies have united to call on churches and mosques to pray for the desperate humanitarian situation in Yemen this week.