Reaction to Brexit vote
Responding to news that Britain has voted to leave the European Union, Tim Pilkington, Chief Executive of World Vision UK, said: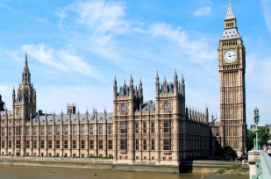 "Following a divisive campaign, we need to return to a unified and confident government that stays influential on the world stage and continues to push for reforms which benefit children in the world's toughest countries.
"There are many unanswered questions about Brexit but, in the meantime, we'll continue working alongside the UK Government to champion the rights of children and to shape policies that achieve this.
"The Prime Minister spoke in his resignation speech about keeping promises to the world's poorest people. We believe this is a proud UK tradition and part of the very fabric of British society - not a sentiment that will change because of a referendum."
Civilians in north-east Syria are at risk and humanitarian aid could be cut off following the launch of a new military operation in the area, leading aid agencies are warning.
Climate-driven disasters are becoming alarmingly common and more deadly, says Andrew Morley - World Vision's Global President and CEO.
Faith-based aid organisations have a vital role to play in reaching the world's most vulnerable communities, the Shadow Minister for International Development said today.
UK activist Amika George is urging world leaders to stamp out period poverty after visiting a World Vision menstrual hygiene project in Zambia.