Reaction to Brexit vote
Responding to news that Britain has voted to leave the European Union, Tim Pilkington, Chief Executive of World Vision UK, said: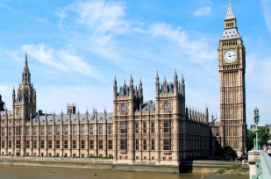 "Following a divisive campaign, we need to return to a unified and confident government that stays influential on the world stage and continues to push for reforms which benefit children in the world's toughest countries.
"There are many unanswered questions about Brexit but, in the meantime, we'll continue working alongside the UK Government to champion the rights of children and to shape policies that achieve this.
"The Prime Minister spoke in his resignation speech about keeping promises to the world's poorest people. We believe this is a proud UK tradition and part of the very fabric of British society - not a sentiment that will change because of a referendum."
Reports of new cases of Ebola in north-western DRC confirm World Vision's greatest fear: that the country is contending with yet another outbreak in a new province – Equatoria.
Cyclone Amphan is creating crisis on top of a crisis – making it even more difficult to contain COVID-19 at a critical time in the response by both India and Bangladesh, World Vision warns.
Up to 85 million more children face physical, sexual and emotional violence at home and in their communities over the next three months, as COVID-19 spreads worldwide.
World Vision has dramatically scaled up its emergency response to the COVID-19 pandemic, as the virus continues to spread rapidly around the world.