World Vision laments world leaders' failure to enact UN resolution on Aleppo
International children's charity, World Vision has lamented the failure by world leaders to agree on a U.N. Security Council resolution that would have paved way for a seven-day truce in Syria's war-torn city of Aleppo.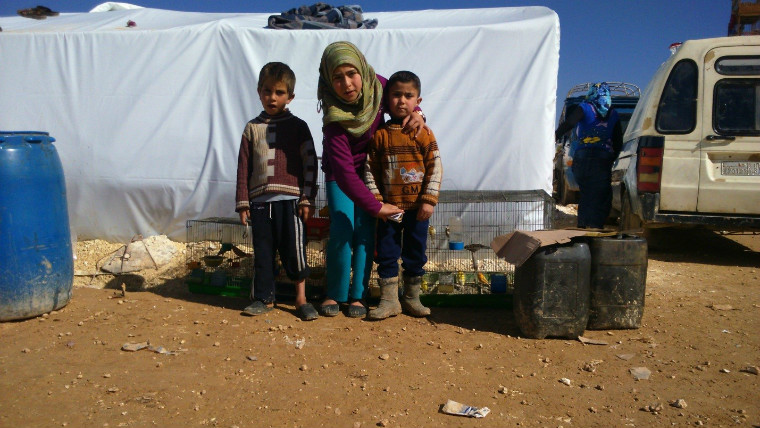 Syrian children forced to flee their homes because of the conflict
Christine Latif, World Vision's Syria response manager, expressed concern at the development, describing it as "a disappointment for the children of Aleppo."
"The people arguing over these potentially life-saving resolutions at the UN Security Council have a seat at the top table. They should be doing more, and the world should be asking more of them. Meanwhile, the bombing of schools, hospitals and violence restricting aid convoys – in clear breach of international humanitarian law – continues," said Latif.
The UN resolution called for humanitarian corridors to re-open and much needed aid to reach children and their families who are under siege. Late last week, World Vision along with 200 other NGOs had called for an end to the unlawful attacks in Eastern Aleppo that have effectively trapped 250,000 people in the country's biggest city.
But yesterday's Russo-Sino veto of the UN resolution for a  seven day ceasefire extinguished any hope of peace. Despite the dangers people are still risking their lives to flee the city.
Latif added: "At least 16,000 people have made that dangerous escape in the last couple of weeks. World Vision has pre-positioned aid in the surrounding countryside to places where refugees are fleeing to. We are providing water, shelter, food and much needed medical aid. But what Syria's children really need is an end to this brutal war that has dragged on for almost six years. Leaders must do more," she added.
The United Nations says more than 200,000 people might still be trapped in rebel-held areas of Aleppo, which are affected by severe food and aid shortages.
For more information contact: Carina Wint | Mobile: 07471 216 013
Hillsong UK youth & teenage Syrian refugee discuss their past and hopes for the future
As millions of children remain out of school around the world, World Vision UK today launches its "Empty Classrooms, Broken Futures" campaign.
Over half a million children are at risk of child labour and child marriage as their families struggle six months on from the Beirut blast, World Vision warns today.
Ending violence against children remains alarmingly underfunded, despite one billion children experiencing violence each year, according to a new report.