World Vision welcomes EU Interior Ministers' decision to accept 120,000 people
World Vision welcomes Tuesday's decision of the EU's Extraordinary Justice and Home Affairs Council to accept an additional 120,000 people in "clear need of protection" who are currently hosted in Italy, Greece and other Member States. Given last week's decision to accept 40,000 refugees, the EU's current commitment stands at 160,000 in total.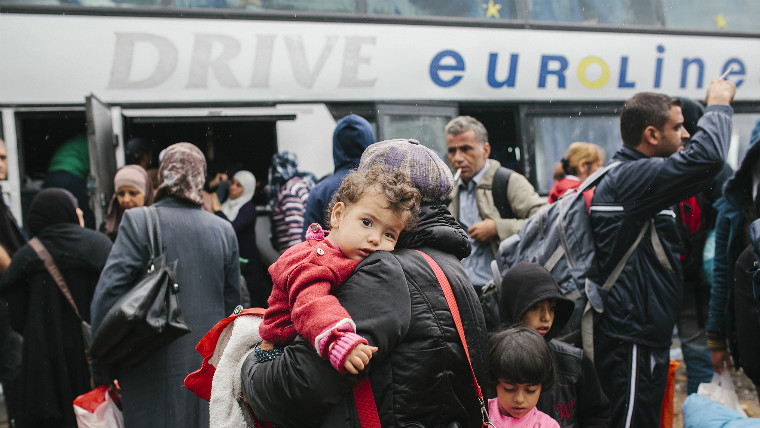 The decision signals that the majority of Member States seek a comprehensive approach to coordinate refugee relocation and resettlement in an equitable and efficient manner.   
World Vision also emphasises the continued pressures faced by Syria's neighbouring countries that demand global attention and the fulfilment of funding commitments already made. 
We await the results of Wednesday's EU Council Summit to ratify today's decision by the Justice and Home Affairs Council.  A rapid response to create and empower a coordinated redistribution mechanism is essential to provide hope and protection for these vulnerable populations.
International children's charity World Vision UK hosted a general election hustings event open to all electoral candidates for Milton Keynes North.
"We are desperately sad to hear reports of the deaths of a number of Ebola aid workers who were killed in the line of duty – giving their lives to help vulnerable communities in eastern DR Congo," says Anne-Marie Connor, National Director for World Vision DR Congo
A sudden surge in violence in the DRC has forced aid agencies to suspend work, putting lives at risk as the fight against Ebola and measles is undermined.
World Vision welcomes reports of the repatriation from Syria of three orphaned British children. Innocent victims of war should not be punished for the actions of their parents.