Free Easter activities at home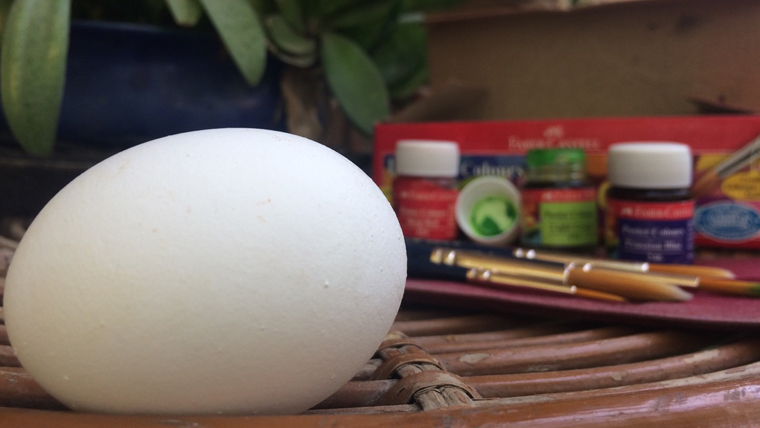 Keeping children happy this Easter
This Easter it may prove more difficult than usual for parents to find ways of entertaining the kids. If they've watched all of YouTube/ CBeebies/ Disney+ over the last few months of lockdown, maybe you're looking for something new.
At World Vision, we understand the importance of play and creativity for children's wellbeing. So, this Easter our creative teams have come up with 7 days of free Easter-themed activities for kids – including printables and puzzles.
Count down to Good Friday with us and receive a new FREE at home activity each day.
SIGN-UP FOR EASTER COUNTDOWN CALENDAR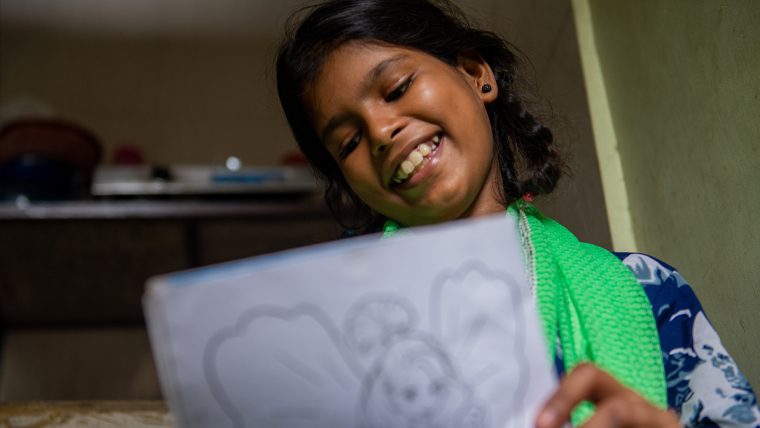 Colouring her days: In India, 11-year-old Archana has been receiving gifts from her sponsor every year. She treasures all of them, especially the crayons, colours and colouring books. She said she never knew what colouring was before her sponsor began sending her these gifts years ago. Now, she loves it and calls it her favourite hobby.
7 days of free Easter fun
Suitable for primary-age children, the Easter Countdown Calendar will give you a new activity every day from 27 March up to Good Friday – including free downloadable colouring sheets and online mini-games and quizzes.
To access these free children's activities, simply sign-up to the Easter Countdown Calendar here. You'll receive an email with an exclusive link to your Calendar.
Then simply visit every day, open that day's door and find something new to keep the little ones amused for a while.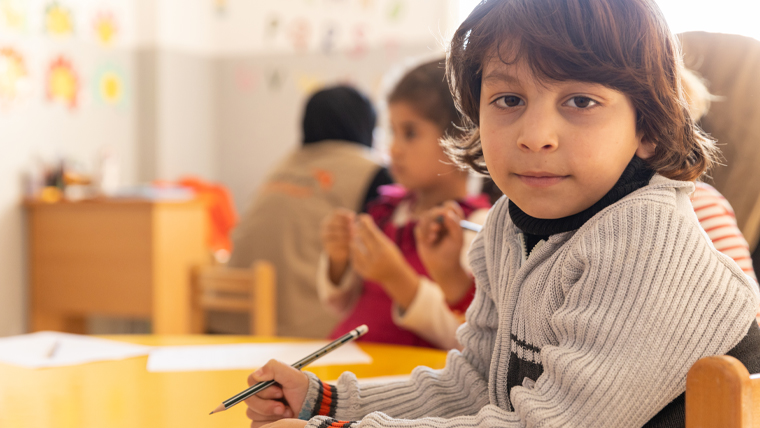 Express yourself: In Lebanon, five-year-old Mouataz enjoys coming to the Child Friendly Space centre with his brother and other child refugees from Syria. In class, Mouataz is quiet and shy, but being creative gives him a chance to express himself.
"I like it here. I enjoy colouring the most", he explains.
Sometimes, a joyful and colourful place for children can have a big impact on their personality and character.
Download a free colouring sheet now
To get you started, you can download your first free activity now.
Over the week leading up to Good Friday you and your little ones can:
polish your matching pair skills with our online mini-game,
download and print a variety of Easter-themed colouring sheets
and even test your Easter knowledge with our online quiz.
And if there's more than one young mind to occupy in your house – no problem.
Each online mini-game can be played and replayed throughout that day. And you can print enough copies of the colouring sheets to keep everyone's crayons busy.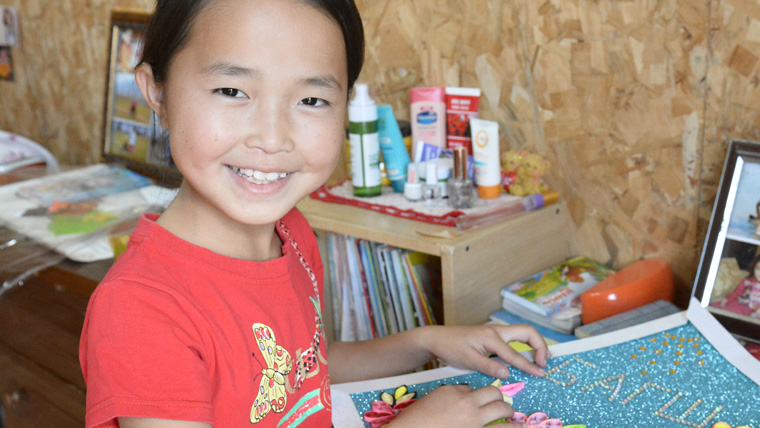 Gift of creativity: 11-year-old Enkhzaya took origami classes with World Vision during the Mongolian school summer holidays. When we visited her, she and her sister had just finished her new origami creation as a gift for a favourite teacher. She would love to surprise her teacher.