Weaving their own stories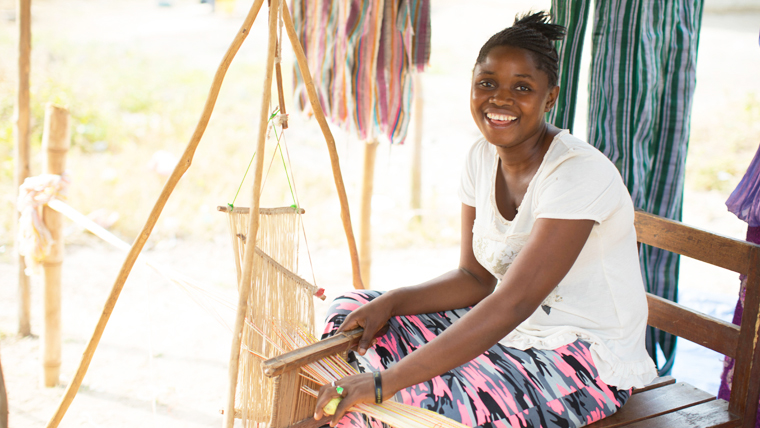 Kadie, 35, has two children, and used to struggle every single day. She dropped out of school at a young age and couldn't afford to buy enough food for her family. She was extremely shy and often despaired about the family's financial situation. School fees were out of the question, so Kadie's son, eight-year-old Moinina, simply didn't go.
"Women's lives here were just deplorable," says Awa, who coordinates World Vision's weaving project in Sierra Leone. Many women in rural parts of the country are not encouraged to contribute financially to their families – even when their husbands are unable to provide for them. Instead, mothers live day-to-day scraping together what they can to feed their children and run their homes. It's a heavy burden to bear.
But through a World Vision-supported empowerment project, Kadie got the opportunity to train in weaving. The project was set up to train young women who haven't completed their education, empowering them and helping them to become self-reliant. The new skills they learn enable them to start a business and earn their own income.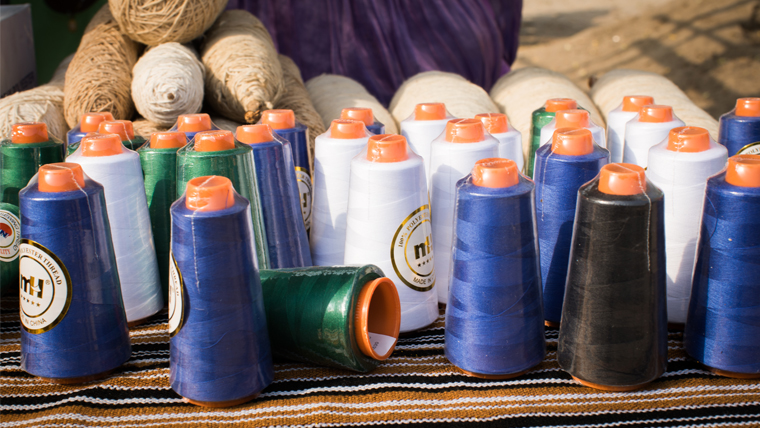 Now, the future looks brighter for Kadie and her children.
"When I started doing the weaving then my life changed. Now I'm a woman of substance," says Kadie.
With new confidence and customers including the local government, Kadie is able to provide for her family – and her husband is very proud of her accomplishments.
Moinina is now going to school and has everything he needs to learn. "[I have] books, pencils, a school bag, shoes... since I got my bike things have been much easier for me," he says. And Kadie can feel hopeful that her baby, six-month-old, Alimatu, will have a brighter future, too.
The weaving project may seem like a simple idea, but the dignity and respect it gives to women like Kadie, and the opportunities it grants their families, are incredibly valuable – to the women and their children.
Make a Mother's Day. For more information on our Mother's Day Campaign, click here.
More children than ever are out of school right now. Too many of them will become vulnerable to exploitation and abuse. Find out what can you do about it.
Mark and Christine from Newcastle, met their sponsored child in India during lockdown. The virtual visit is a new way to meet your sponsored child. See how it went.
Renee became a child sponsor hoping to make a difference to a child in poverty. Read her story of how Child Sponsorship brings change and joy to her life too.
One way or another, children around the world are getting back into education. Find the top 5 reasons why it matters.