Ending child labour - for good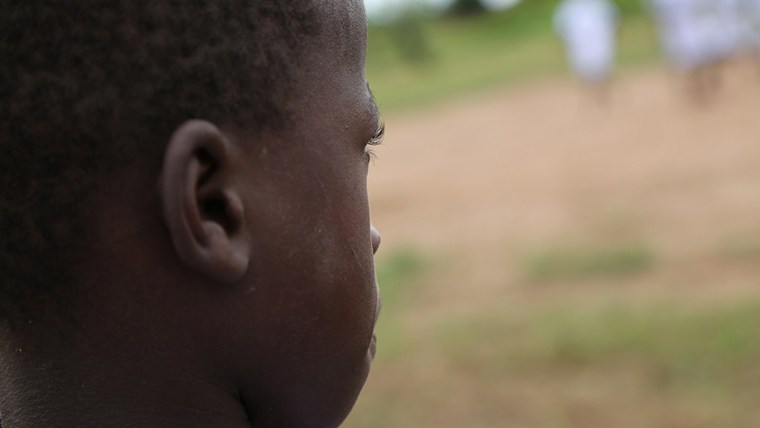 The £12.5 million announced by the UK Government today for ending the worst forms of child labour is really good news for some of the world's most vulnerable children.
We are talking about children who may be sold, trafficked, in debt bondage or forced labour, forcibly recruited into armed conflict, used in prostitution or engaged in dangerous work like mining.
These are terrible situations affecting children all around the world today - and it's happening right now, as you read this. Taken together, some call these issues the 'worst forms of child labour', others prefer the term 'modern slavery'.
Whichever label is used, they constitute violence against children which is completely unacceptable.
That's why World Vision UK is delighted to lead a new consortia to deliver this vital UK Government programme which will run for four years in Ethiopia, the Central African Republic and the Democratic Republic of Congo (DRC).
We know that children are more vulnerable to the worst forms of labour when they live in countries such as these – affected by a combination of poverty, conflict, weak legal frameworks, propensity to natural disasters and other emergencies.
This is a welcome investment, and one which will change the lives of 12,000 children who have experienced unimaginable hardship.
Children like Ngala, who at just 10 years old has already seen things no child should ever have to. Two years ago, the conflict in the DRC reached his village and turned his life upside down. His father was murdered, and despite being so young, Ngala was forced to join a militia. He was given a machete and told to rob people's homes for food. After a friend was shot dead, he decided to escape and is now being supported by World Vision staff, who are helping him to process the trauma he's experienced.
Ngala is now getting the life-saving support he needs, but there are millions more kids affected by child labour and violence in emergencies all over the world. Just last month we launched a campaign urging the UK government to prioritise children suffering in humanitarian emergencies. Though we've a long way to go, today's announcement is an important step. Over 15,000 people have already signed our petition so far; people who care passionately about British humanitarian aid and making sure boys and girls at risk of violence are protected in future.
We're sure that alongside us they will warmly welcome the £12.5 million announced today. Equally, they will be looking for this to mark the start of a new focus on keeping children safe. Only through a combination of effective programming, increased investment and sustained political will can we hope to end violence against the world's most vulnerable children once-and-for-all.
Gavin Crowden - Head of Policy, Advocacy and Campaigns at World Vision UK
More children than ever are out of school right now. Too many of them will become vulnerable to exploitation and abuse. Find out what can you do about it.
Mark and Christine from Newcastle, met their sponsored child in India during lockdown. The virtual visit is a new way to meet your sponsored child. See how it went.
Renee became a child sponsor hoping to make a difference to a child in poverty. Read her story of how Child Sponsorship brings change and joy to her life too.
One way or another, children around the world are getting back into education. Find the top 5 reasons why it matters.