A world of firsts: First step to a big dream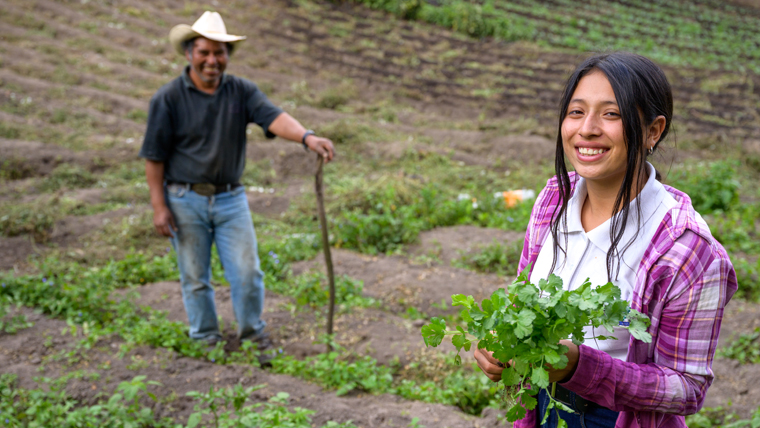 Imagine having a dream to open the first clinic in a remote farming community.
At just 13 years old, that's what Nahomy, in Honduras, hopes to do when she grows up.
"I want to be a doctor and start the first clinic in my community," she says.
Achieving this dream won't be easy. Nahomy lived with her grandparents on their farm for six years after her father migrated for work. While he was gone, she learned how to grow strawberries, coriander and squash. She watched as her grandfather knocked ripe lemons down from trees and learned from him how to harvest coffee.
Through the World Vision Child Sponsorship programme, Nahomy was able to learn other skills too, including taking part in child protection training.
To me, being educated means that I can take care of my family and my community, especially my grandparents and father who have sacrificed so much to give me opportunities.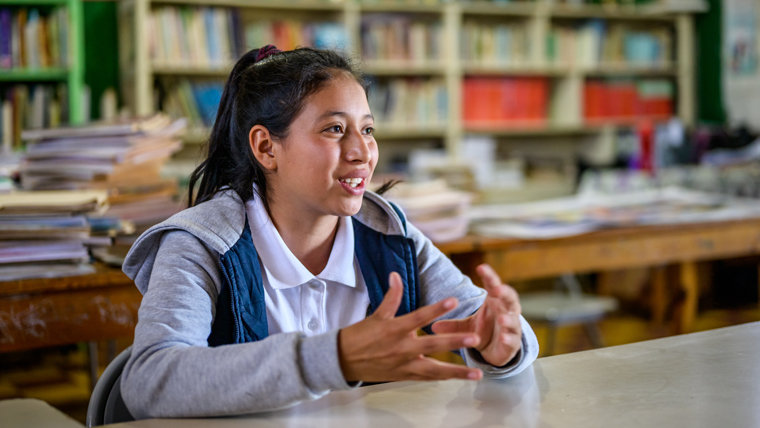 Becoming a beacon of hope
Her history gives her empathy for the social and spiritual needs of children. And once her father returned, she drew on the strength of her family's love, to be a beacon of hope for others.
"That's how I got interested in running for youth mayor. There were three candidates – all girls – and I was the youngest. We went around to different local schools to campaign. My father would drive me," says Nahomy.
Her hard work paid off – she won twice as many votes as other candidates and at 13, she wears a sash signifying the office she holds as Youth Mayor.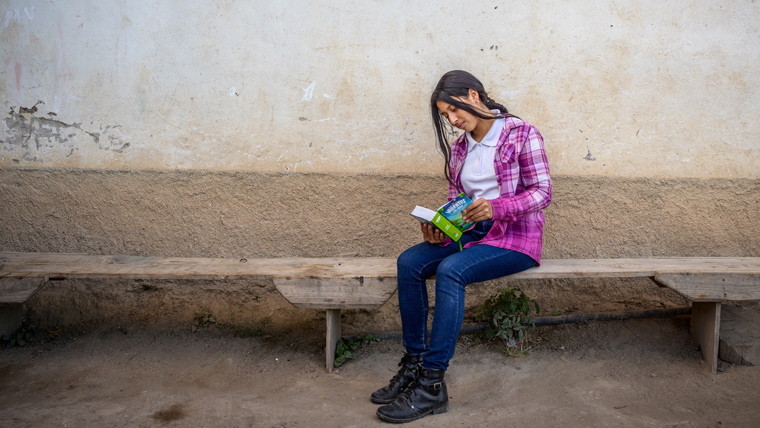 Strengthening community through service
She is already a child rights advocate and community organiser. She encourages her peers to build up their community through service.
Nahomy faces difficult subjects head on, campaigning against early marriage and teen pregnancy. When children drop out of school, she goes with the municipal child protection officer to talk to their parents and help them find solutions.
Nahomy cherishes the Bible she received from World Vision, and she loves reading passages to her grandfather. Through the strength of her family's love and the support of her sponsor, teachers and mentors she continues to make change in her community.
"I've been sponsored for four years. It makes me feel good to get a letter. They ask me what I want to do in life and give me ideas about the future," says Nahomy.
A girl's first day at school is her first step to transforming the world.
Imagine the world of firsts you could create in a child's life today.
Lizzie received a very special early Christmas gift when World Vision arranged a breakthrough virtual visit with her sponsored child six-year-old Odalis in Honduras.
Victor's Christmas wish has come true – this is the first winter he'll be warm at night. Now his prayer is that his friends will get the same help he's had.
Why are children going hungry in 2020? World Vision explores why it happens, the effects of malnutrition on children and ways to support vulnerable families.
Christmas 2020 can be a Christmas of firsts for a vulnerable child, like Akuamoah. That first drink of clean water changes more than you might think.