Coronavirus: Children in South Sudan learn handwashing to keep themselves safe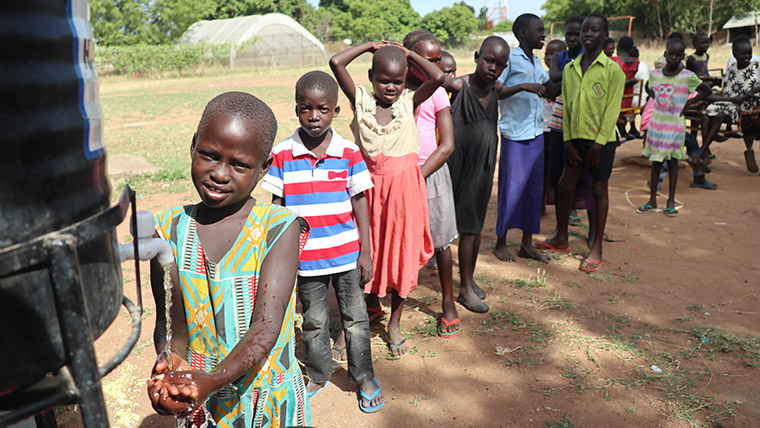 World Vision is working with children in South Sudan, teaching them proper handwashing procedures to help keep them safe during the Coronavirus pandemic.
Visiting a World Vision Child-Friendly Space in Juba, seven-year-old Helen says she's already aware of how important handwashing is as the COVID-19 outbreak rages on.
"I wash my hands before I go to the Child-Friendly Space, as soon as I arrive home and every time after touching anything."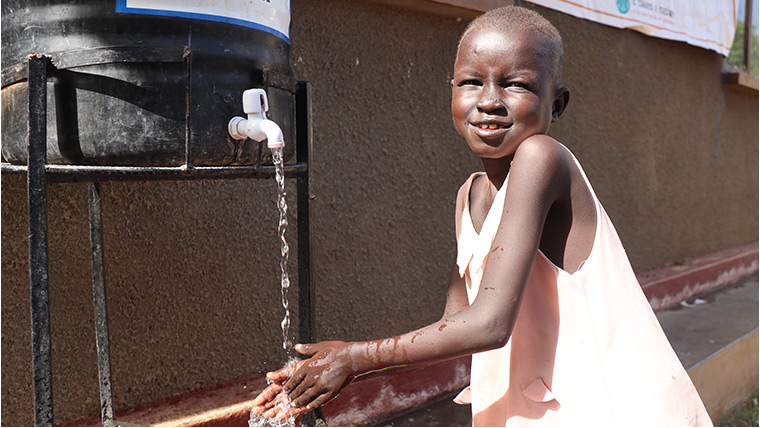 Last year, 151,497 children participated in activities at World Vision's Child-Friendly Spaces in South Sudan. These programmes support the wellbeing of children during emergencies.
World Vision's Vanessa Saraiva told us, "Girls and boys have access to child-friendly information about the virus, including safe sanitation and hygiene techniques.
"These spaces help to ensure normalcy and routine in a safe and creative way - while respecting social distancing - at a time when we're all making adjustments to how we interact with one another."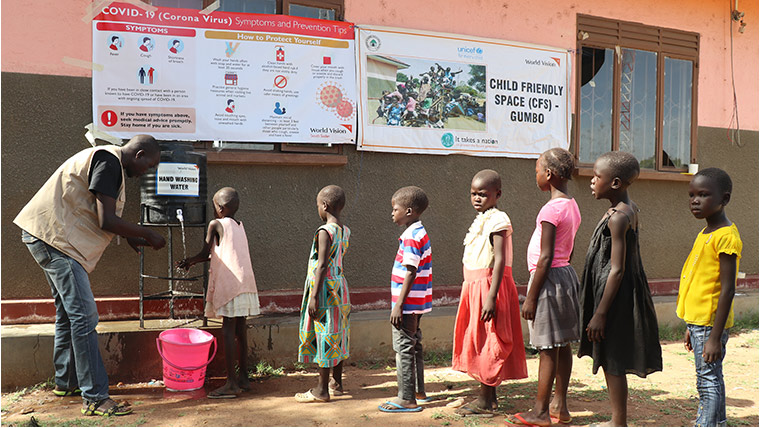 Find out more about World Vision's Coronavirus Response here.
Will you help us slow the spread of Coronavirus in the world's most vulnerable communities? Donate here.
More children than ever are out of school right now. Too many of them will become vulnerable to exploitation and abuse. Find out what can you do about it.
Mark and Christine from Newcastle, met their sponsored child in India during lockdown. The virtual visit is a new way to meet your sponsored child. See how it went.
Renee became a child sponsor hoping to make a difference to a child in poverty. Read her story of how Child Sponsorship brings change and joy to her life too.
One way or another, children around the world are getting back into education. Find the top 5 reasons why it matters.