Coronavirus: Children in South Sudan learn handwashing to keep themselves safe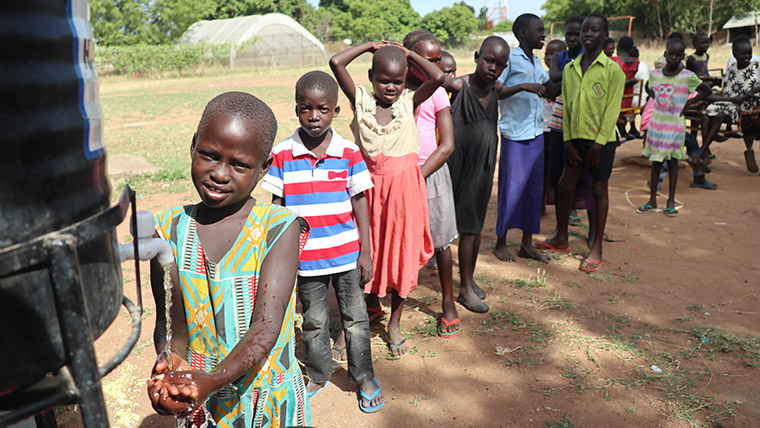 World Vision is working with children in South Sudan, teaching them proper handwashing procedures to help keep them safe during the Coronavirus pandemic.
Visiting a World Vision Child-Friendly Space in Juba, seven-year-old Helen says she's already aware of how important handwashing is as the COVID-19 outbreak rages on.
"I wash my hands before I go to the Child-Friendly Space, as soon as I arrive home and every time after touching anything."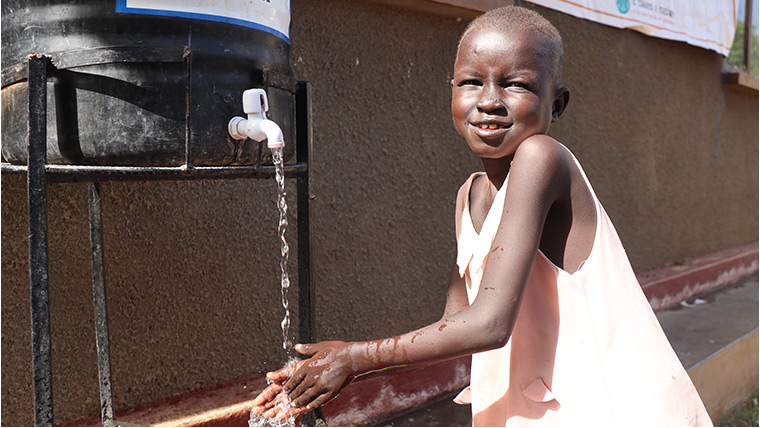 Last year, 151,497 children participated in activities at World Vision's Child-Friendly Spaces in South Sudan. These programmes support the wellbeing of children during emergencies.
World Vision's Vanessa Saraiva told us, "Girls and boys have access to child-friendly information about the virus, including safe sanitation and hygiene techniques.
"These spaces help to ensure normalcy and routine in a safe and creative way - while respecting social distancing - at a time when we're all making adjustments to how we interact with one another."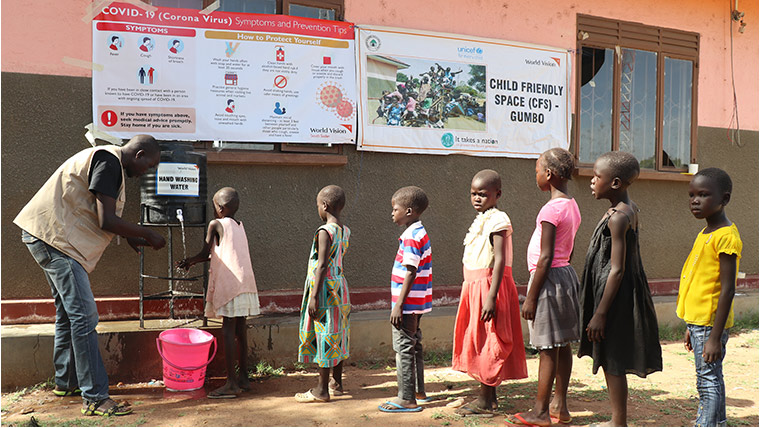 Find out more about World Vision's Coronavirus Response here.
Will you help us slow the spread of Coronavirus in the world's most vulnerable communities? Donate here.
Obaidur, a respected Rohingya camp leader, believes that with good teaching, men can create positive change in the heart of the coronavirus crisis.
How can you maintain social distancing in a camp of crowded tents? How do you wash your hands regularly when the queue for the water point is long?
During the current coronavirus crisis, children are finding ways to bring hope and healing to those around them.
Here we meet Paska, an extraordinary girl, who has become carer to her three younger siblings at the age of just 11.