Child marriage through children's eyes
Every day 32,000 girls become child brides.
The effects of the COVID-19 pandemic are only making it worse, with a report by Manusher Jonno Foundation finding that child marriage has increased sharply in Bangladesh, with 462 girls falling victim in June alone.
Here, children from one of World Vision's programme areas draw scenes from a child marriage.
The child bride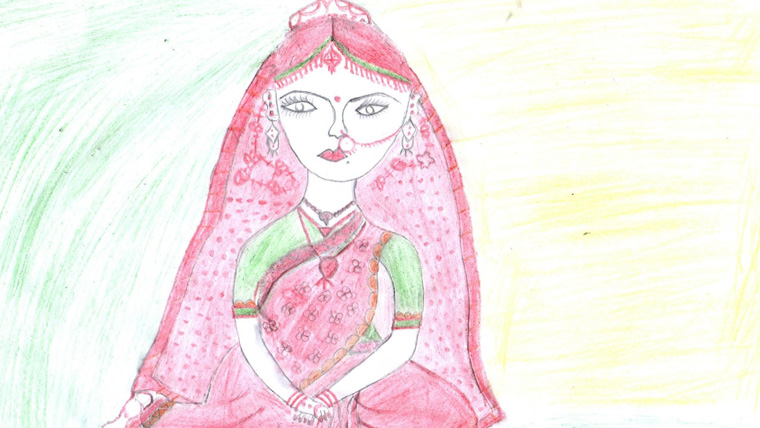 Wedding day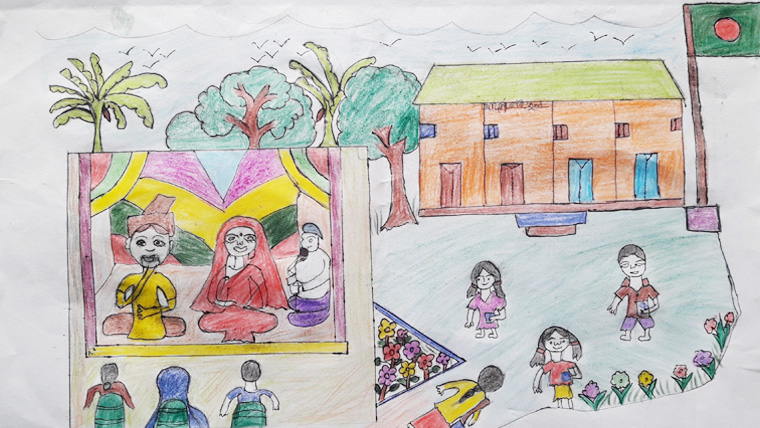 The marriage ceremony. The child bride sits beside the groom, while other girls her age go to school.
End of childhood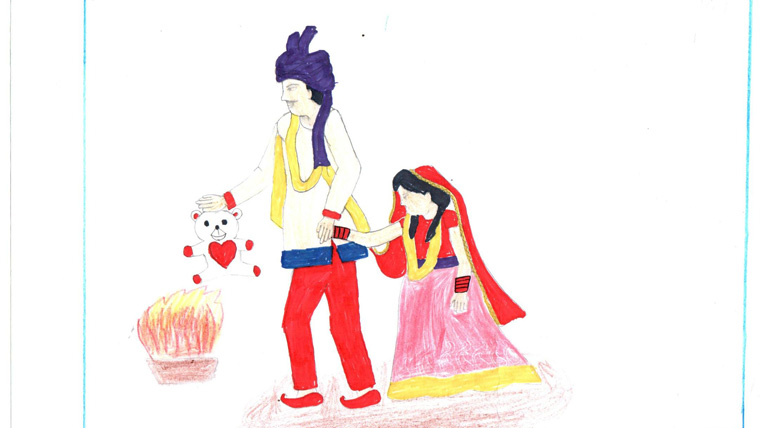 The husband holds his new bride's hands and throws her toy in the fire. She cries.
Lonely life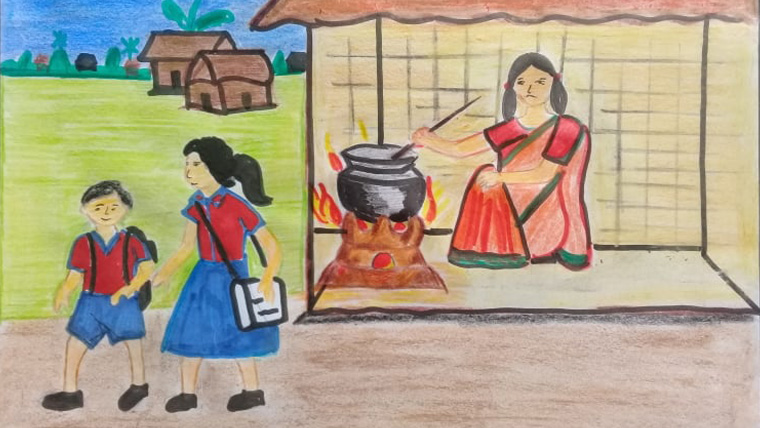 Above & below: The child bride is cooking in her homestead while her friends walk past, going to school.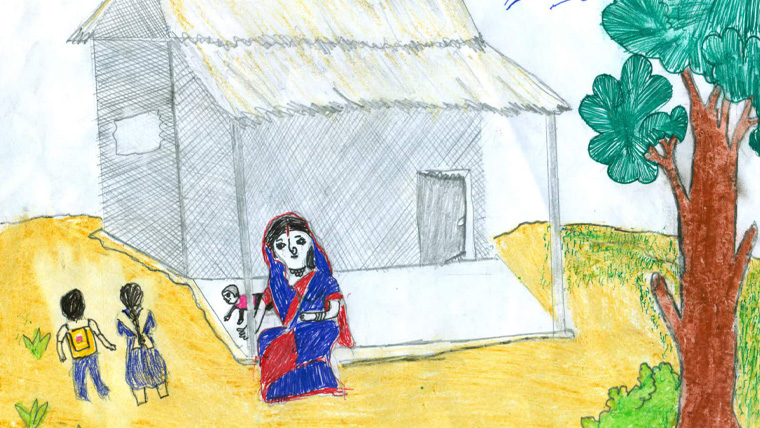 I was a burden of my family just by being a girl. In this society being born as a girl is a sin.

I had to bury all of dreams. Now I felt like being shackled with an invisible rope for the rest of my life.
- Shoshi (pseudonym), 13, was married in June 2020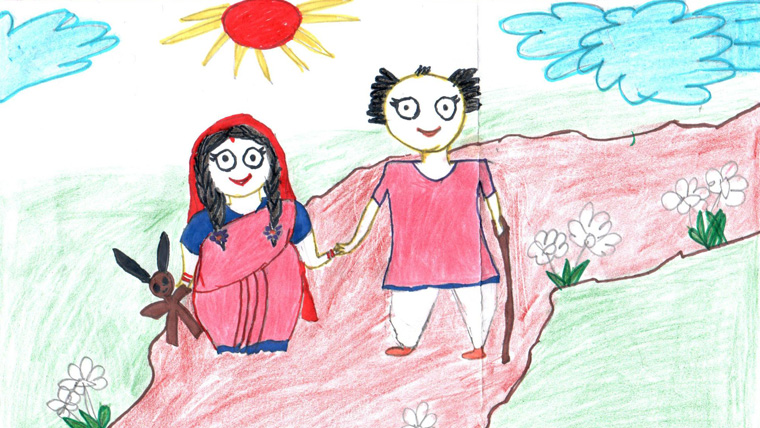 Why sponsor a child? Find out about the benefits of sponsoring a child – for them and you – from UK child sponsors.
Discover why Simnel cake was good for you. Find out how we boost children's nutrition now and join us in an Easter prayer.
Free Easter online games and downloadable, printable colouring pages for primary-aged children. Sign-up for World Vision UK's Easter Countdown Calendar.
The Syrian war has now lasted 10 years. 4.8 million Syrian children have known nothing but war. How has it affected Syria's children and childhood?