Coronavirus: South Sudan entrepreneur Shamim fears her family will starve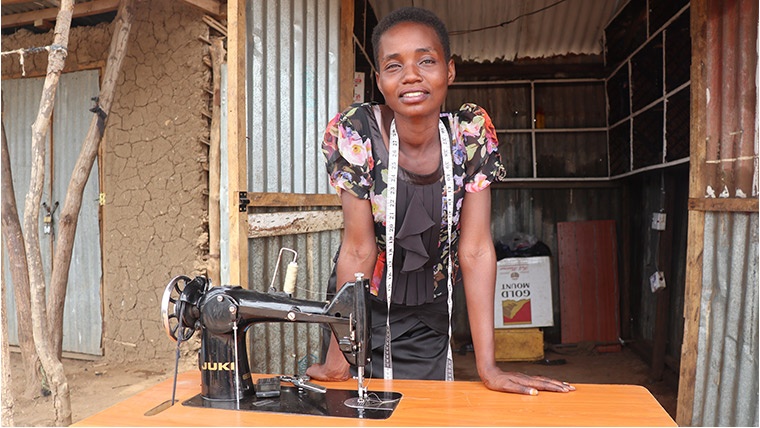 "I am afraid my family will starve if coronavirus comes … People do not bring their clothes to be sewn anymore", Shamim, a 24-year-old mother-of-two in South Sudan, tells World Vision.
Shamim is just one of the many women who joined World Vision's tailoring training programme in 2018, where she was given a sewing machine and materials as part of a start-up kit.
Before long, Shamim became a well-known tailor in her community. A lone provider supporting a large family - including her mother, four siblings and her own children - her thriving business means everything to her.
Shamim usually earns between $16-$100 (£13-£81) a week. But on 21 March, when the government advised schools must close to prevent the spread of COVID-19, her income slowly stopped coming in.
Small-scale entrepreneurs like Shamim are now under threat from the health crisis.
Dependent on the business for her family's survival, Shamim has become desperate. "At this point, even malaria will put my family in danger, because I will not be able to afford any medication", she worries.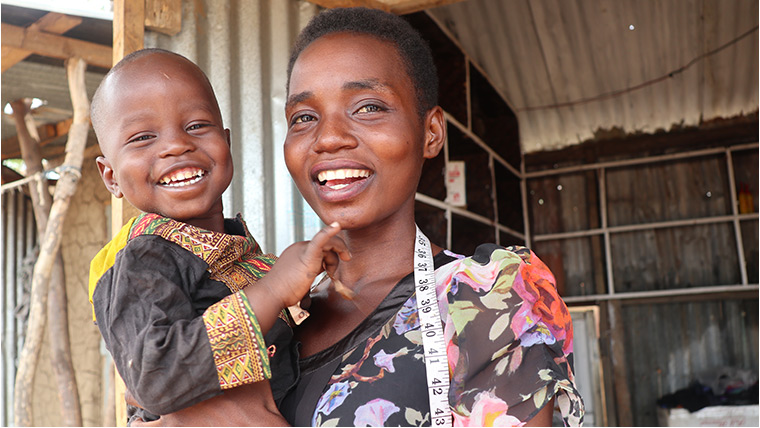 My life changed since I started this business. I wake up every morning with a smile, knowing I can afford to send my siblings and children to school.
I want them to attain a higher education than me. With this COVID-19, I am worried about my dreams for them.
- Shamim, South Sudan entrepreneur
Many mothers in South Sudan fear their situation will get worse should the coronavirus pandemic strike. Celina Amani, a fellow mother, says, "I pray for God to protect us and our children from this disease. We have lost too many people in years of conflict. I hope God will spare us and our children and for them to have a better future than ours."
World Vision's Operations Manager, Gift Sibanda, warns, "Many women are now struggling to support their families and they need World Vision's, as well as other organisation's, help to get through this pandemic."
World Vision trained 165 women and men to become certified tailors through the Juba Emergency Food Security Project funded by the World Food Programme (WFP). The project targets the most vulnerable households in Juba's urban communities to help people improve access to food and immediate basic needs.
It has reached out to 84,000 people with monthly cash assistance and trainings to teach them new skills like tailoring, construction, and general electricity.
Find out more about World Vision's Coronavirus Response here.
Will you help us slow the spread of Coronavirus in the world's most vulnerable communities? Donate here.
For more Coronavirus news and views from World Vision, click here.
More children than ever are out of school right now. Too many of them will become vulnerable to exploitation and abuse. Find out what can you do about it.
Mark and Christine from Newcastle, met their sponsored child in India during lockdown. The virtual visit is a new way to meet your sponsored child. See how it went.
Renee became a child sponsor hoping to make a difference to a child in poverty. Read her story of how Child Sponsorship brings change and joy to her life too.
One way or another, children around the world are getting back into education. Find the top 5 reasons why it matters.