International Women's Day: How incredible women inspire me as an aid worker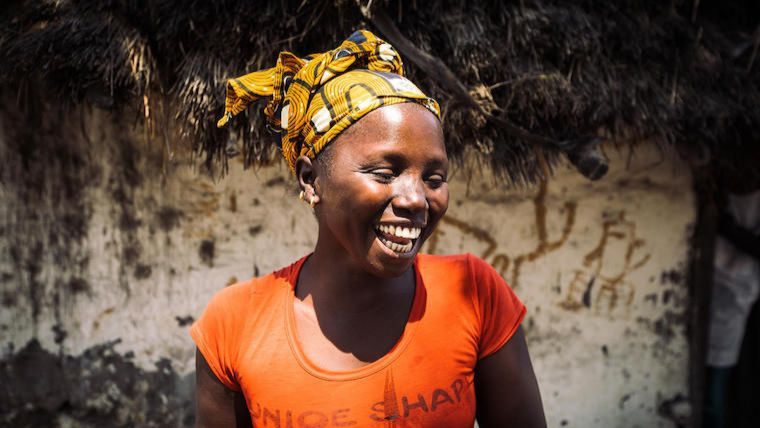 Why do I love my job?
I have always received strange reactions when I tell people where I work. It is one thing to be a humanitarian worker responding to global emergencies, and another thing to face the daunting challenge in a fragile context like South Sudan's. Why can't I just do a "normal" job where it is safe for women? I've become used to this question.
I look at the facts objectively. About half of South Sudan's over 12 million population are women. If they can survive – even thrive – then I surely can. I know from experience that this resilient spirit is intrinsic in women all over the world, even in the most challenging of environments.
I met 28-year old Enstar in Iraq at the height of the displacement crisis in the Kurdistan Region in 2015. Pregnant at the time, she was forced to leave her home in Mosul for a crowded camp with her three young children. She delivered her youngest in the camp. They lived in a small space inside the tent most of the time huddled in front of a heater at winter. Her eyes were sad but strong.
Some of the most heart-breaking girls' and women's stories I have listened to are from South Sudan. Toni* was abducted for almost year by an armed group and turned into a child soldier. At the age of just 14, she was forced to take part in despicable acts to survive. "We were warned of serious consequence if we do not follow what we were told to – stealing, looting, even killing people. There was no other choice," she says.
It is beyond me how one can rise above this kind of experience. But Toni is optimistic she can use that most difficult time in her life to make it better for the future.
In South Darfur, Sudan, I was inspired by 60-year old Hawa who has sent her three children to school from her grains business. She expressed how grateful she was to World Vision for training her. Without fail, she rises early every single day and spends at least 10 hours in the public market. Unmindful of the long hours and the heat, she shared her dream for her children to have a much better life than hers.
Isn't it the same dream every woman has wherever they are? They can be a mother like Hawa or Enstar, or a sister and daughter like Toni. Often, their lives are lived selflessly for others. But one special story that has never left my heart is that of Maggie in Zimbabwe, whom I met almost 10 years ago while visiting an irrigation project supported by World Vision. Then in her 60s, Maggie had lost her seven children to HIV&AIDS and was left to care for her six grandchildren. With what she had been through and what she faced raising her grandchildren, I can only salute her.
I have never seen a smile to match hers on the same journey. There she was, grateful of what she had in life and doing her best with the huge responsibility that befell on her. Many faces, many dreams, many inspiring stories. These women remind me of my own mother who went through a struggle with conflict, poverty and crisis but lived to raise us well. These women make the world go-round, regardless of the place, season or condition. As Eleanor Roosevelt aptly described, "A woman is like a tea bag - you can't tell how strong she is until you put her in hot water."
On International Women's Day, may these stories that inspired my strength, also remind you of the women in your lives, toiling quietly. May you find the time to honour them for dedicating their life to serve others.
*Name has been changed to protect her identity.
By Cecil Laguardia, Communications Manager at World Vision South Sudan