Cyclone Idai: The future is uncertain for children like Paulito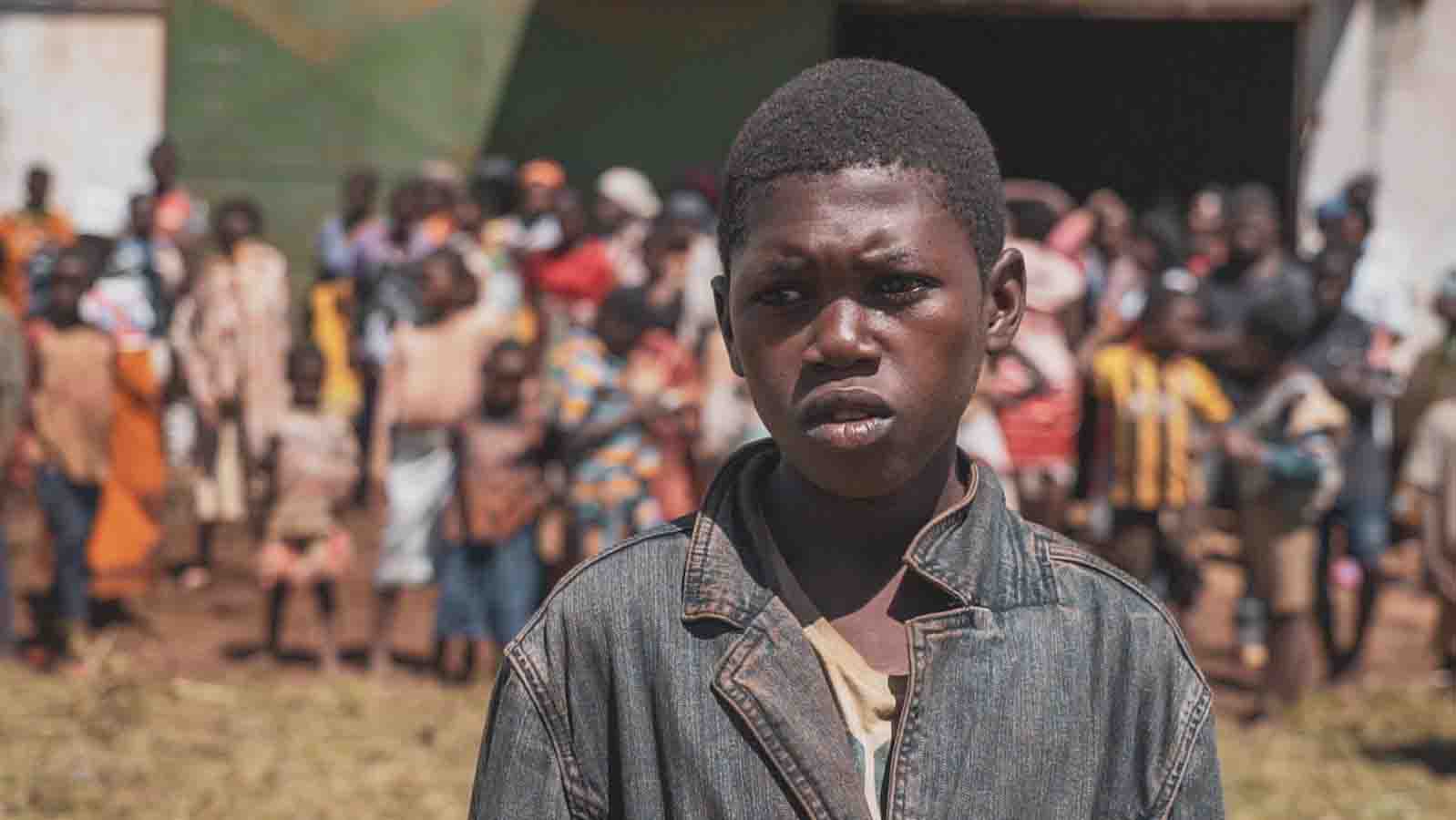 Paulito (15) remembers the moment the storm came. He, his mother and his six siblings were crowded in their home in Manica province, Mozambique, when Cyclone Idai ripped through the country.
"I was very afraid. The house began to shake," he says.
The rain hammered their home, the winds raging outside. Eventually, their entire home collapsed; washed away by the relentless storm. The family was forced to flee to their neighbours' house, which fortunately had not been destroyed.
They stayed there for four days, before the government evacuated them to a large empty grain store, where they were met by a World Vision team. Many families are now living in this huge concrete building. Resources are scarce; the only toilet is a pit latrine which everyone has to share. There is no privacy, and it's especially difficult and dangerous for women and girls.

It was here that Paulito's mum, Argentine, then had another scare – her youngest child, just three years old, was diagnosed with malaria – forcing her to take him to the hospital, where they've been the past few days. The toddler was born with a disability and cannot walk, meaning he's constantly attached to Argentine's hip.
Even at the best of times she finds it difficult to go out to work because she needs to care for her baby boy – and now, the future looks even more difficult and uncertain. She doesn't know how she will look after her children.
The vast majority of people in this region rely on farming for their livelihoods and for food – with thousands of hectares of land destroyed by the cyclone and flooding, it will be a real challenge for people here to find work and look after their families. The risk of hunger and disease spreading are high.
World Vision is in Beira and across Mozambique, responding to the devastation caused by Cyclone Idai. The charity will be focusing on food, clean water and emergency shelter – as well as child protection and sanitation.
World Vision is among 14 organisations that have launched a joint appeal under the Disaster Emergency Committee (DEC), which brings together leading charities at time of crises. If you wish to donate, please click here.
By Carey Lodge, World Vision UK Media Manager, in Mozambique
More children than ever are out of school right now. Too many of them will become vulnerable to exploitation and abuse. Find out what can you do about it.
Mark and Christine from Newcastle, met their sponsored child in India during lockdown. The virtual visit is a new way to meet your sponsored child. See how it went.
Renee became a child sponsor hoping to make a difference to a child in poverty. Read her story of how Child Sponsorship brings change and joy to her life too.
One way or another, children around the world are getting back into education. Find the top 5 reasons why it matters.