Why I joined the It Takes A World campaign: A youth advocate's story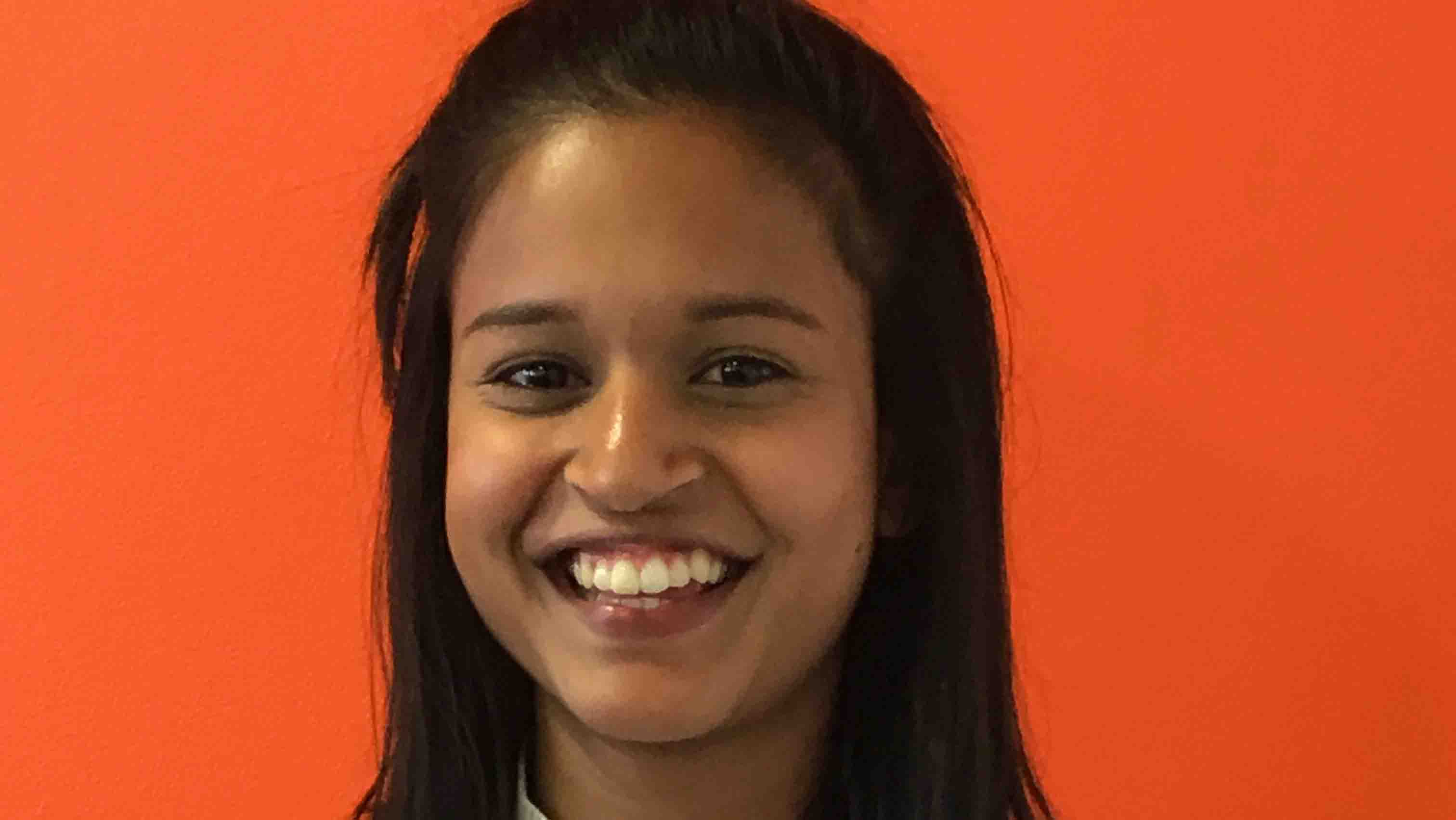 34,628 people have signed our petition to the UK Government to end violence against children in emergencies.
Youth advocates like 19-year-old biochemistry student Asini have been working with us to take this message to Ministers and MPs. When she graduates, Asini would like a job where she can make a positive impact on the world.
Here Asini explains why she wanted to get involved with our It Takes A World campaign.
When young people get involved in campaigns, they bring a whole new perspective that's valued for its purity.
Knowing their judgement is not clouded by other factors, their views are respected by people in positions of power who may be more likely to listen when a message is spread by a young person.
It is important that we - as the future leaders - are able to get an insight into how issues we are passionate about are being tackled, so we are better prepared for the future, and can begin to gain the skills and confidence required to change the world.
More importantly, it is vital for young people in the UK to represent those who are unable to speak for themselves and present their case to change makers. We have to be the voice for those who are prevented from using their own.
I decided to get involved in the It Takes A World campaign, which focuses on protecting children in emergency situations, as it was my first opportunity to take action in something that can actually help make the world a better place.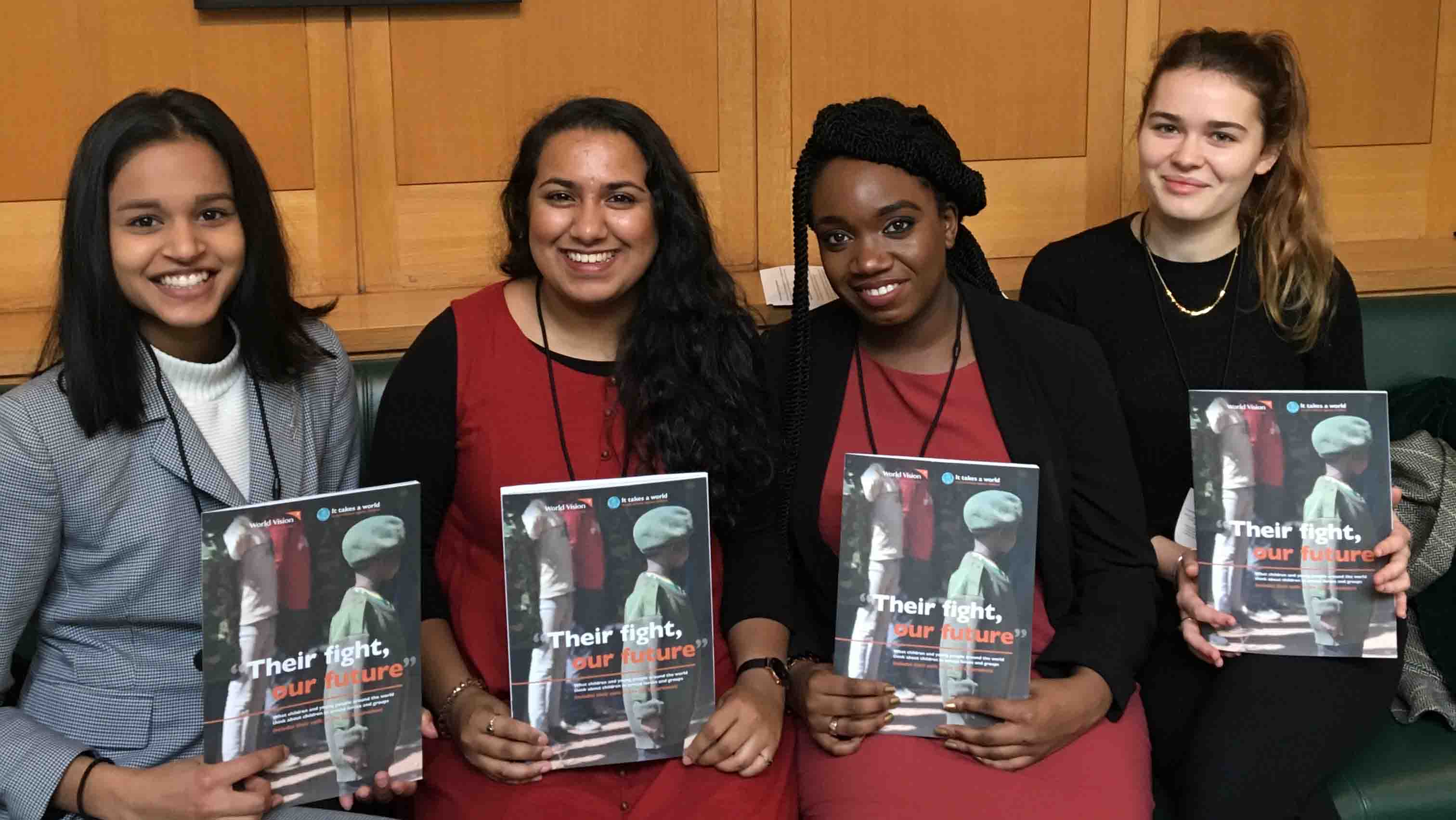 World Vision UK has partnered with children and young people from around the world on a research project, entitled: "Their fight, our future". This research enabled more than 60 children and young people from UK-based youth groups and World Vision programmes in countries including Central African Republic, Kenya and Sri Lanka to discuss the plight of children in armed forces and groups.
As a student, up until now, I have only ever been able to learn about important matters rather than being able to have an impact on them. I was therefore thrilled to have the opportunity to act on an important issue - ending violence against children - and do my part to help make a change.
Not only was It Takes A World an opportunity for me to take my passion for helping others to a higher level, the topic of this campaign was one that struck me, as I spent most of my childhood in Sri Lanka during the civil war where children were used as soldiers.
I was fortunate enough to escape the violence present in the country and move to the UK. However, other children in the country were not so fortunate.
Therefore, I feel it is important for me to use any opportunity I am presented with, by living in such a diplomatic country, to help improve situations for children in countries such as Sri Lanka, where they were unfairly born into a situation, they never chose to be in.
Today - 1 July - is a special day, as youth advocates are taking the World Vision petition to the Department for International Development and presenting the issue of ending violence against children to MPs in Parliament. Together, these youth advocates in the UK will be the voice of children in emergencies, who often cannot speak for themselves.
More children than ever are out of school right now. Too many of them will become vulnerable to exploitation and abuse. Find out what can you do about it.
Mark and Christine from Newcastle, met their sponsored child in India during lockdown. The virtual visit is a new way to meet your sponsored child. See how it went.
Renee became a child sponsor hoping to make a difference to a child in poverty. Read her story of how Child Sponsorship brings change and joy to her life too.
One way or another, children around the world are getting back into education. Find the top 5 reasons why it matters.