Empowering girls against child marriage
Girls growing up today are facing more opportunities and more challenges than ever before. In a time of #metoo, of 10-year-old Selah Shneiter conquering Yosemite's El Capitan and 16-year-old Greta Thunberg leading the fight against global climate change, girls are also dealing with 'upskirting', the gender pay gap, period poverty and even the most basic of rights – to choose if, when and who they marry.
And, they really are dealing with it. Every day, in communities across the world, ordinary girls are standing up for what they believe – and creating a better future for women.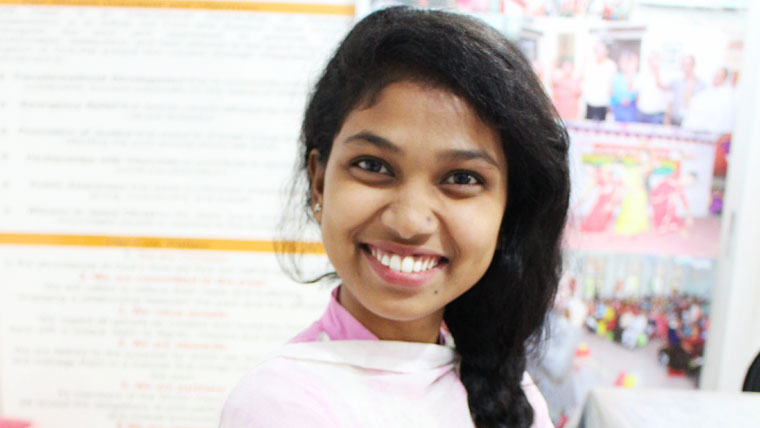 16-year-old Meghla (above), from Bangladesh's capital Dhaka, is carving a path for rebel girls to become strong women. This is her story:
The life of a girl is really painful
"In our society, the life of a girl is really painful. Every step of the way she is confronted with problems.
I saw the reality of life. It wasn't easy growing up in this society. I was abused. At times I was a victim of harrassment, while other times I was neglected by parents and caregivers.
[When my father died] our life totally collapsed and was expelled into darkness. It was at that very time when one of World Vision's team enrolled me into Life Skills Based Education.
The sessions taught me lessons on early marriage, social rights issues, thinking clearly, managing my emotions and communicating my opinions. They really taught me to develop more confidence in myself.
Fighting back
I was in Grade 9 when my mother and aunt decided I should marry a man who worked overseas. The wedding was to be conducted via a telephone conversation. It was heart-breaking for me. I stopped eating and cried most of the time for a way out. The pressure from my relatives weighed heavily.
Because of my Life Skills education, I was fully aware of the adverse effects of child marriage and its serious effects. So I refused.
They refused to listen to me and started making arrangements for my marriage ceremony. I felt hopeless.
That's when I finally decided to share my situation with my teacher. On the day of my wedding, I left my home alone and went to school to sit my end-of-year exam. I didn't go back home for the wedding.
No more living in darkness
I got my life back. I have started studying with all my heart. And I've successfully completed my Grade 10."
Meghla involved her local child forum – a group of young people committed to children's rights – and, together, they stopped her forced marriage. She's now living with her family, studying and leading the child forum that helped to save her.
Ripple effect
Meghla's story is amazing and encouraging – and it's echoed by more and more strong girls. Girls who are armed with knowledge of their rights and are willing to stand against accepted ideas that have shaped life for generations. It's hard to imagine the strength and courage it must take to stand up and say "no" to their parents, their elders and their traditions.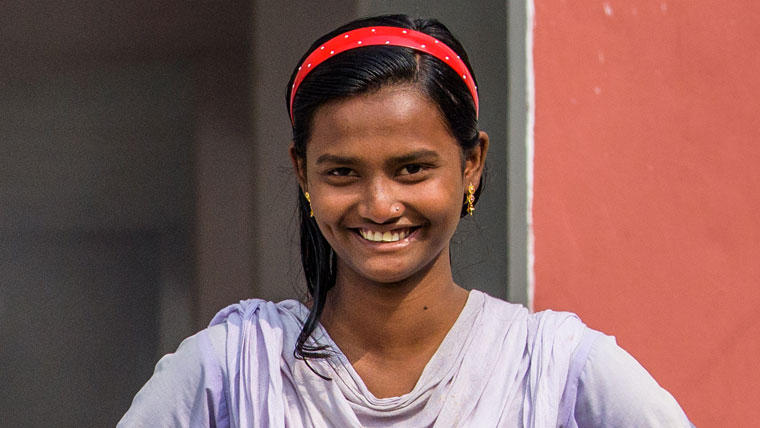 In a rural village far from the capital, 14-year-old Eka (above) goes to another Life Skills session with other girls and boys her age. Because of what she's learnt here, she's been able to stop two child marriages – her own (to a man at least 20 years older) and her cousin's.
"I raised my voice against it. I told my parents, 'Right now, I don't want to get married. I have a long life and a dream in front of me.'
Again and again I tried to make them understand. I want to be something in my life. I want to help my parents too. And I convinced them."
A victory – but not the end. Soon after this, Eka's cousin faced the same terror. Eka spoke to her parents too – and both girls have stayed in school.
Strong girls on the frontline
Meghla and Eka have won their battles. But today more girls are facing the same situation. Every single minute another 24 girls are forced into marriages that steal their childhoods, education and life choices. Marriages that can trap them in abuse, violence and pregnancies that can risk their lives.
Stand with her
World Vision believes that all children deserve the chance for a full, happy childhood, an education and the chance to live out their dreams – and their choices. We work with vulnerable girls around the world – and with their families and communities. We empower girls to know their rights, parents to support them, and schools to help them get the full education they deserve.

Find out how you can stand with girls like Meghla and Eka below
More children than ever are out of school right now. Too many of them will become vulnerable to exploitation and abuse. Find out what can you do about it.
Mark and Christine from Newcastle, met their sponsored child in India during lockdown. The virtual visit is a new way to meet your sponsored child. See how it went.
Renee became a child sponsor hoping to make a difference to a child in poverty. Read her story of how Child Sponsorship brings change and joy to her life too.
One way or another, children around the world are getting back into education. Find the top 5 reasons why it matters.