International Youth Day: Celebrating youth advocates at World Vision UK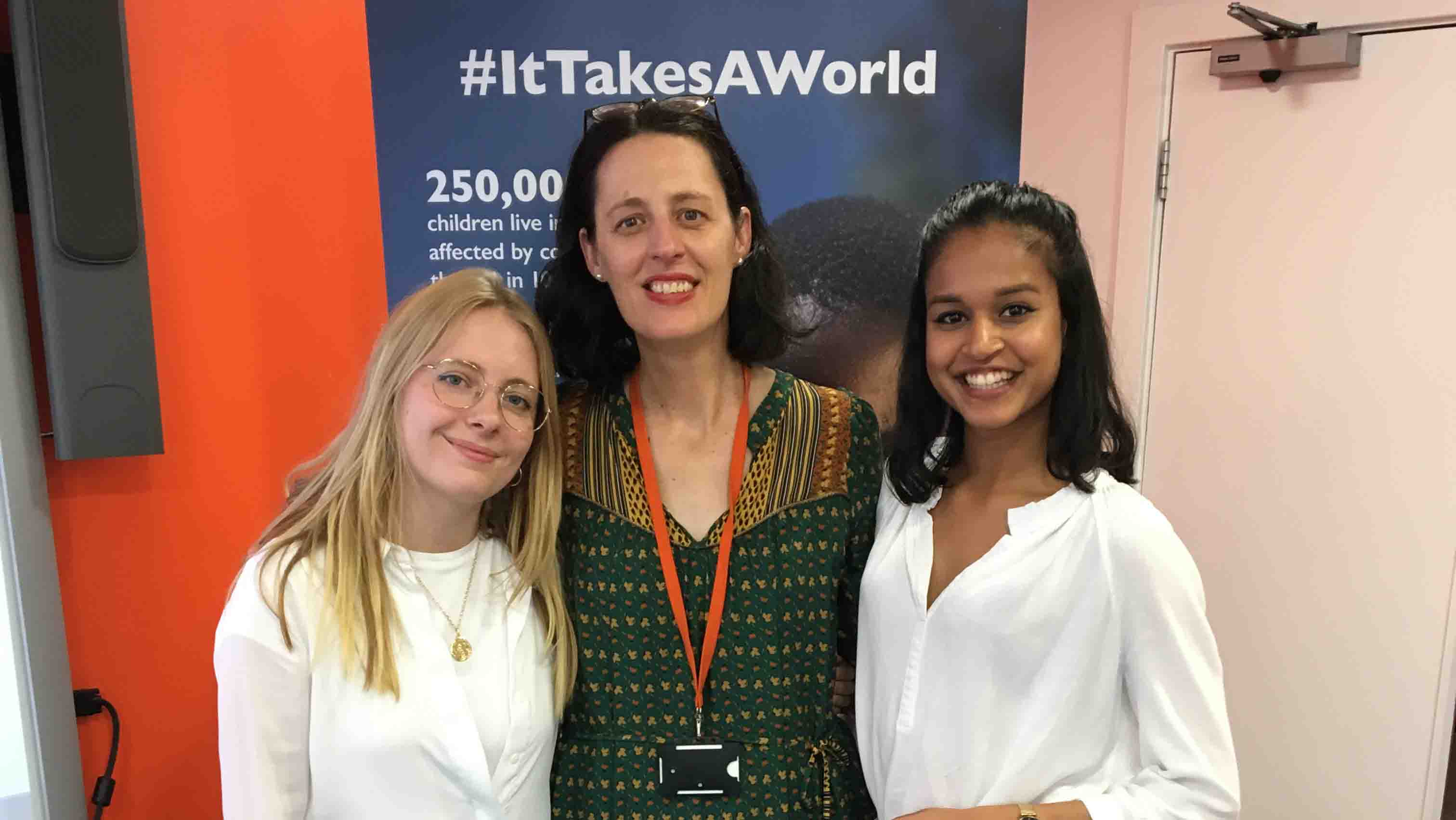 On International Youth Day, Dr Carine Le Borgne reflects on the work she has done with the youth advocates for our It Takes A World campaign, which focuses on protecting children in emergency situations from violence.
Last August, World Vision partnered with children and young people around the world on a research project, entitled "Their Fight, our Future". We engaged 65 children and youth from nine countries, including South Sudan, Central Africa Republic and Democratic Republic of Congo, in discussing children in armed groups and forces and developing policy calls to the UK Government.
Young people from the UK who participated in the project then launched the research at a Parliamentary event in November. Afterwards, they wanted to stay engaged with World Vision UK's campaign. We decided to create a youth advocacy group for the campaign, representing the voices of children, standing with their peers for the rights of the world's most vulnerable children.
We currently have six youth advocates in the group: Asini (19), Faheemah (23), Lily (22), Melissa (20), Paige (23) and Raphaelle (19).
I was inspired by their motivation. Asini told me: "I decided to get involved in the It Takes A World campaign, which focuses on protecting children in emergency situations, as it was my first opportunity to take action in something that can actually help make the world a better place."
Paige added: "We used our voices to become the voice for the voiceless.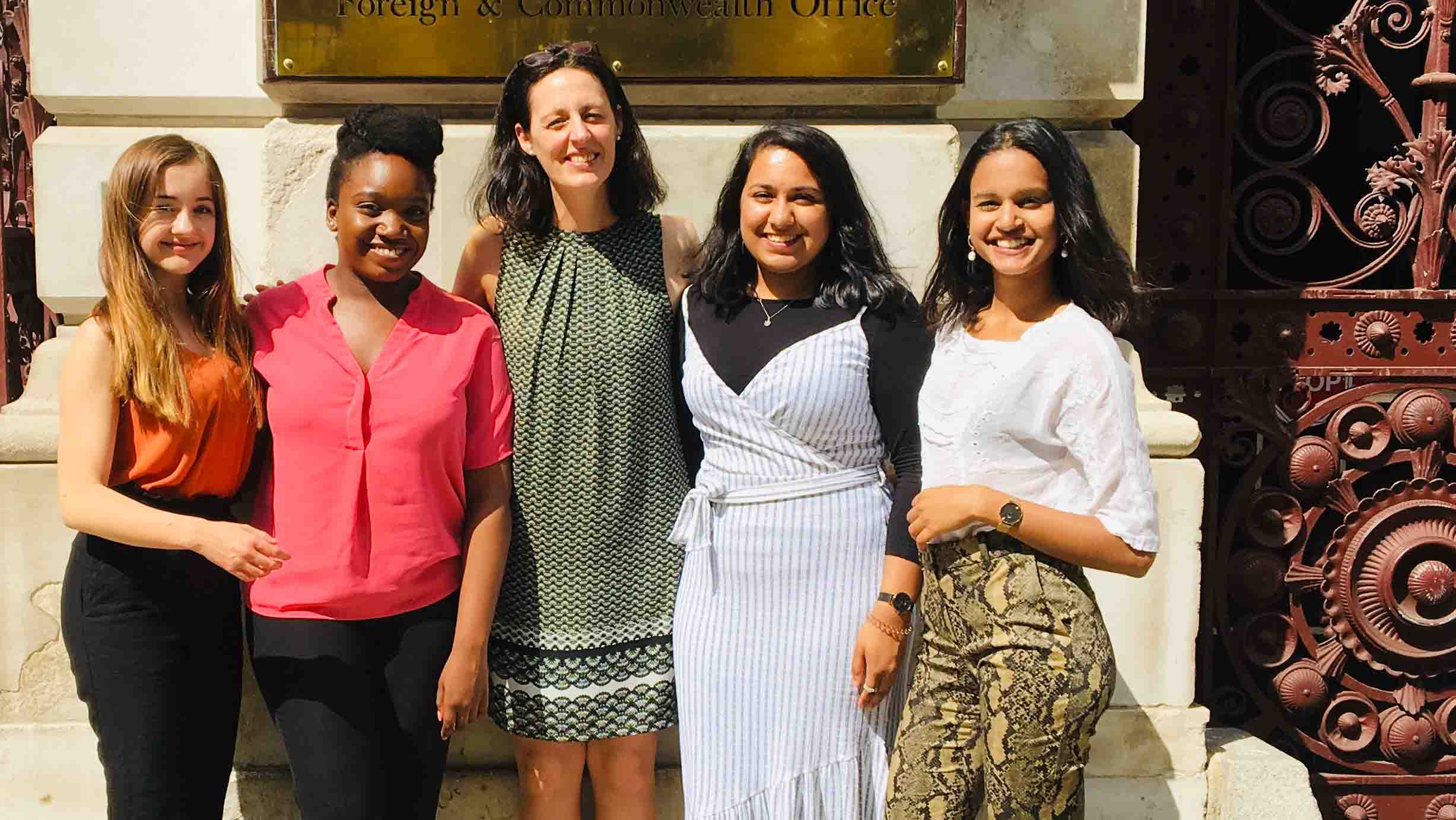 Last May, I organised a seminar on listening to children in humanitarian contexts to present on the research "Their Fight, our Future" to 20 participants from INGOs - including Child to Child, Lumos and War Child - and academia - University of Edinburgh, Coventry University, University of Bedfordshire). During the seminar, participants took part in roundtable discussions looking at the ways they can engage with children from overseas to influence policy-making in the UK and reflected on how they could do better.
World Vision youth advocates Asini and Lily introduced the research and facilitated one of the discussions on how children and youth in the UK have a role in amplifying the voices of the children from overseas to the UK influencers and decision-makers.
Some suggestions from the roundtable discussion were that we should:
Represent children from overseas when they cannot be in the UK to represent themselves – be the point of contact between policy-makers and children overseas (i.e., in meeting with decision-makers and influencers).
Organise meeting with local MPs, encourage our MPs to listen to stories and to understand the needs of children overseas.
Raise awareness through campaigns on social media, events at universities and schools, with documentaries and stories that include overseas children's own issues.
Collaborate with INGOs, who already have the means and connections to create online groups between UK children and youth, and overseas children to discuss key issues and create potential solutions.
I have been proud to work with the youth advocates in the UK since the last year, and facilitated space for them to meet Ministers, MPs, civil servants, NGOs sector and academics. The methodology used for the research is a new way of advocating to decision-makers based on children and young people's voices.
This methodology can be used with different issues that children are confronted with in remote places such as in fragile contexts, enabling their voices to be amplified by the voices of children and youth close to the decision-makers and influencer in the donor countries.
By Dr. Carine Le Borgne, Senior Policy Advisor on Ending Violence Against Children
More children than ever are out of school right now. Too many of them will become vulnerable to exploitation and abuse. Find out what can you do about it.
Mark and Christine from Newcastle, met their sponsored child in India during lockdown. The virtual visit is a new way to meet your sponsored child. See how it went.
Renee became a child sponsor hoping to make a difference to a child in poverty. Read her story of how Child Sponsorship brings change and joy to her life too.
One way or another, children around the world are getting back into education. Find the top 5 reasons why it matters.