Building friendship and a better life in Zambia
By Mia and Andrew Gaule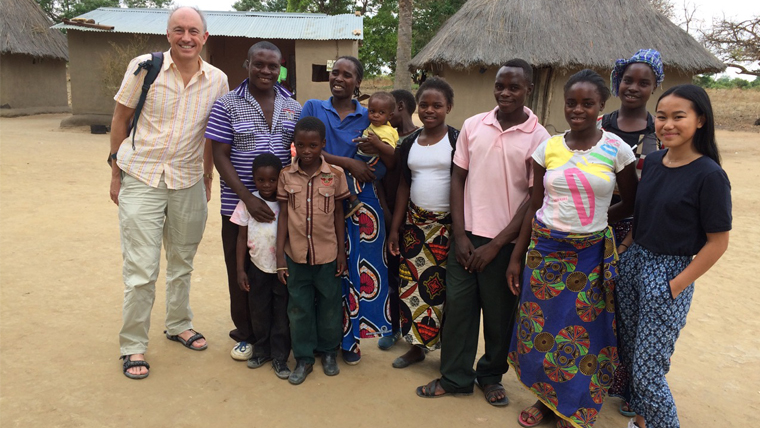 Building friendships and seeing how your support helps
My dad and I visited Moreen, who has been my pen pal and sponsored child for about 10 years which is when the project started in her village. She is now 15, the same age as me. We were welcomed with song and dance and smiles all round and were presented with gifts and thanks from the family. We had lunch with Moreen and her family and visited 2 local primary schools that are being supported by World Vision. The schools are developing but still in a poor state with the need for more desks, books and latrines. We also heard of the reasons why children cannot come to school, such as not knowing the importance of education, having to work, not having sanitary products and becoming pregnant.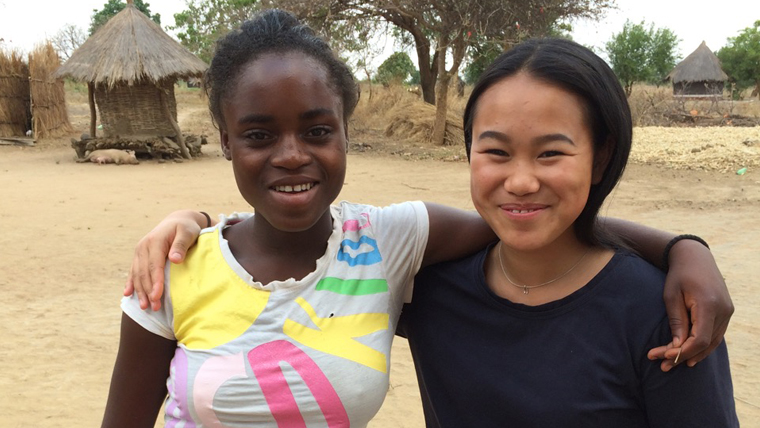 Water, sanitation and livelihoods
The following day we visited a solar powered subversive irrigation pump which helped the local farmers produce a large yield of successful, healthy vegetables and fruit which they could sell in the markets and improve the local economy. We were shown around the fields and were again welcomed with song and dance!
Empowering Children and Communities
Later that day we visited the third school World Vision supports in the area to take part in a CVA (citizens voice and action) presentation and talk by the committee of the school. We were joined by the school's children's Human Rights Movement which was run by a school girl called Grace. She told us how her group encourages and supports others to go to school and offers help if required.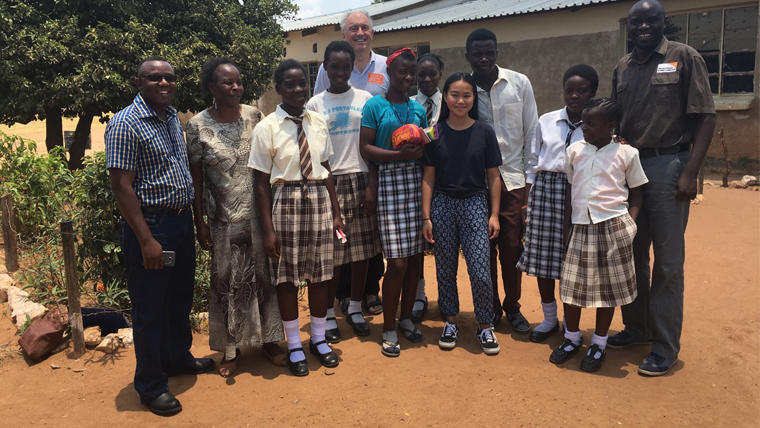 A big thank you to all those who supported these charities and helped us fundraise for such good causes. Over £2000 has been raised through GCV Symposium quiz, Mamma Mia movie night at St Dunstans, Kop Hill afternoon teas and various donations, Thanks to you!
Find out how you can change a child's life through sponsorship.
First-hand accounts of Beirut's explosion, from the children who live there. Plus, how you can help them today.
In 2020, handwashing is more important than ever. This August, we can bring vital clean water to children like Ireen.
A celebration of children across the UK who've been inspired to fundraise for more vulnerable children during the global pandemic.
From genocide to pandemic: World Vision South Sudan's Emilienne Cyuzuzo is helping vulnerable families facing COVID-19.