Training programmes enable women to send their children to school in South Sudan
By Steph Glinski
Susanna's children had already grown up and left home, when she suddenly found herself responsible for raising another three young children. An attack on their village killed both her daughter and son-in-law, leaving Susanne the sole carer of her three grandchildren.
"There were guns everywhere and while my grandchildren and I hid in the house, the rest of my family was killed," she recalls. "I ran away the following day with the children, knowing that it would be better for us to find refuge in the capital [Juba]."
Today, Susanna lives in a small house in the outskirts of Juba, raising two kindergarten-aged children and an elementary school boy. "The children don't quite know what happened to their parents, but I don't want to tell them either," she explains.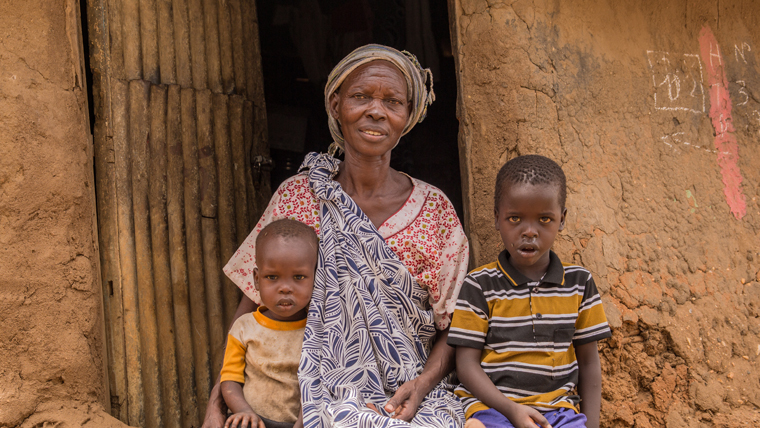 Until recently, Susanna's only income was generated through collecting and selling firewood; a common practise in South Sudan. One morning, on her way to the market, Susanna came across several of her neighbours, heading to one of World Vision's training centres. "They encouraged me to join and see if I could register and participate, too," she explains. "I hadn't seen anything like it when I first joined: over a hundred women had come together to share experiences and learn new skills."
Three months later, Susanna has become part of the weekly educational lessons and is a registered member of the cash for training programme. She received a monthly allowance to purchase food for her family and invest in a business.
"I've already made a lot of changes in our lives," she explains. "I keep our hut and latrine clean and make sure food is prepared hygienically. I'm also learning how to set up a business and how to spend money responsibly."
Sitting in front of her hut with Moses and Tony, her two younger grandchildren, she is glad for the help she's receiving. "Life has been hard and I never saw it turn out this way," she says, starring out to the unpaved road in front of her small house. "I don't know what we'd be doing without World Vision's help."
Her oldest grandson, Sepit, is still at school. He started attending soon after Susanna joined the training group. Susanna sees him as one of her biggest accomplishments.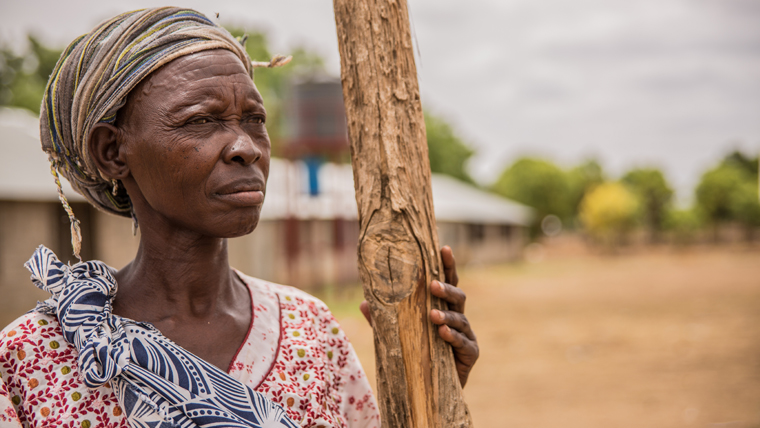 "I've always had many plans for my children, but I am now confident that they can actually come true," she says. "I want to see them in good health, receiving a good education. I want their eyes to be opened. If they are educated, they can see far, and they can bring change to our country."
Insecurity in South Sudan has led to 2 million people becoming internally displaced.
World Vision reached 438,340 people with assistance in May – June 2017. Our cash for training programmes have reached 9,241 households.
Find out more about our work in South Sudan.
How can you maintain social distancing in a camp of crowded tents? How do you wash your hands regularly when the queue for the water point is long?
During the current coronavirus crisis, children are finding ways to bring hope and healing to those around them.
In South Sudan, already vulnerable children face a deepening crisis as coronavirus hits their country. Here we meet Paska, an extraordinary girl, who has become carer to her three younger siblings at the age of just 11.
One Buckinghamshire girl has turned disappointment into opportunity – and is bringing hope to other children around the world.