Dreaming of peace, reliving a nightmare - South Sudanese teenager remains a refugee
By Mark Nonkes
It was a moment of elation.
Nine-year-old Maker remembers the excitement that swirled around the refugee camp. His family could finally return home.
The eight years of living as an outsider in another country were over. Goodbye crowded quarters. So long food rations. Farewell endless queues to access water.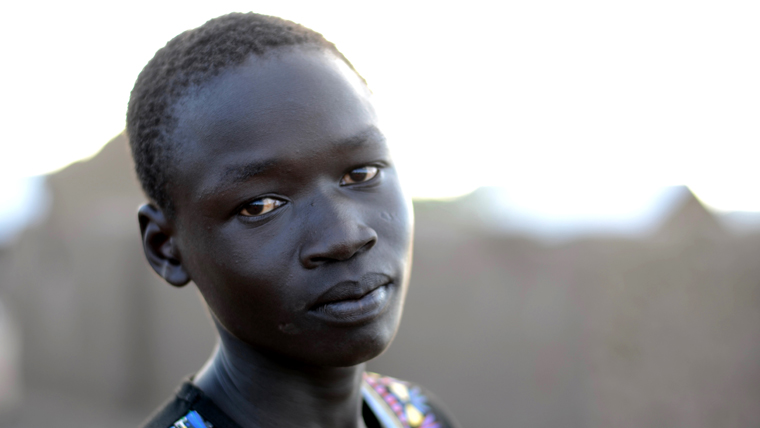 The 20-year conflict that had ripped that Sudan in two and killed an estimated 1.5 million people was finally ending.
Peace had come. South Sudan was independent, and anything was possible.
Maker and his family joined thousands of displaced people who returned home in 2011.
"I found my relatives and my friends, and we celebrated the referendum together. We had cakes. We had drinks; we had a lot of things. People were dancing, we killed goats, and we ate a lot," the 15-year-old remembers.
HOSTILITIES RE-EMERGE
But the excitement didn't last long. Old enemies were unforgiving, a thirst for vengeance and a fight for power quickly escalated.
"In South Sudan, you couldn't live freely. There was no place to walk without being afraid something would happen. Everyone has enemies. Even if you're very small, they'll say you'll grow up. They don't care, they'll kill you," Maker says.
Within three short years, violence was so relentless that the same refugees who had returned to South Sudan in search of a new beginning fled again.
"So many people were shot when I was there, adults and children. I saw them coming with the guns. They came to our neighbours' and then they were coming to our house. We ran," Maker says.
Maker fled with his five siblings and his step-mother. Their father, Maker's mother and two of his younger siblings remained behind.
"It was in the evening when we left home. Our father told us that this place was not good anymore. He told us to go somewhere that we could be safe. It took us one week to leave. On the way, there were a lot of dangerous things. They (armed men) wanted to kill us. But we had good luck, we got to safety," Maker remembers.
A RETURN TO BEING A REFUGEE
Maker and his family returned to at the same refugee camp that they departed from three years earlier. They were once again given a small mud brick hut and carved a life among the 160,000 people staying in Kakuma Refugee Camp.
While he's heard from his mother and siblings and says they are safe, Maker is unsure of his father's whereabouts.
"The last time I heard from him was the night we left," Maker says.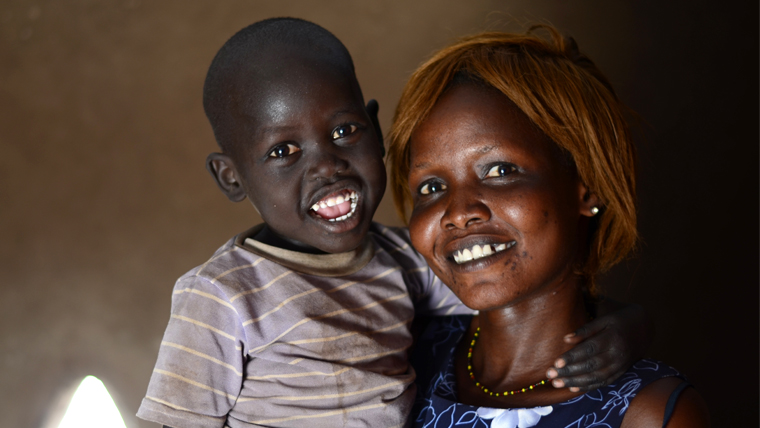 Now 15, Maker says he still feels like an outsider living in Kenya, even though he has spent most of his life here.
Still, he's glad for the country's security and that he is "free to roam around where I like." Maker has found a group of friends – other boys from South Sudan - who love playing football. As the team's captain, Maker organizes practices and leads games.
"When you see me playing, you'll see that I'm an animal," Maker says with a bright smile.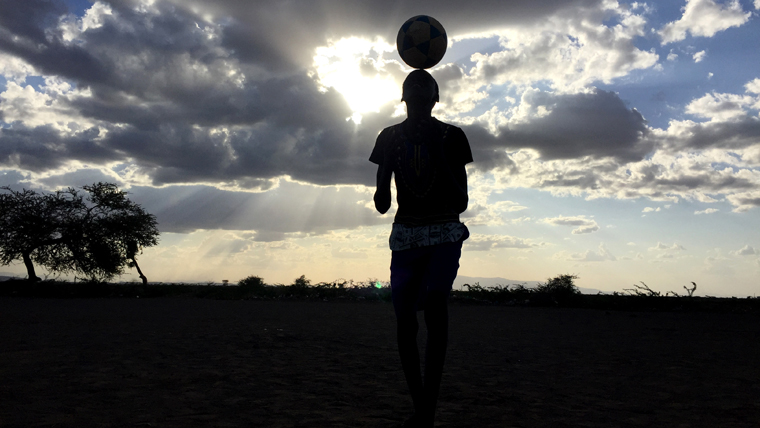 World Vision is supporting the refugees who live in Kakuma. The organization partners with UNHCR and the World Food Programme to distribute food aid, provide access to clean water and build schools.
Maker attends Grade 8 at a primary school built by World Vision. He is among 4,800 refugee children getting their education at that school.
"In the future, I want to be an engineer," he says, adding that he is already dreaming of the landmap surveys and infrastructure that needs to be built.
And yet Maker longs to return to his country of birth, the place he feels a sense of belonging.
"I'll finish my education here (in Kenya), and then I'll go back to my homeland."
Find out more about our work with South Sudanese refugees ›
Save
How can you maintain social distancing in a camp of crowded tents? How do you wash your hands regularly when the queue for the water point is long?
During the current coronavirus crisis, children are finding ways to bring hope and healing to those around them.
In South Sudan, already vulnerable children face a deepening crisis as coronavirus hits their country. Here we meet Paska, an extraordinary girl, who has become carer to her three younger siblings at the age of just 11.
One Buckinghamshire girl has turned disappointment into opportunity – and is bringing hope to other children around the world.