Too young for marriage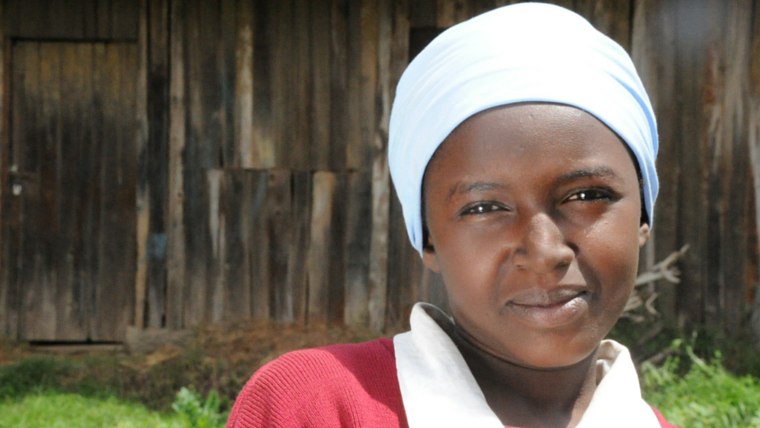 14-year-old Virginia knows from personal experience how destructive the practice of early marriage can be. She tells us the story of one of her friends who dropped out of school and fell into early marriage at just 13-years-old. Just two weeks after she gave birth to twins, her husband vanished, leaving her without the income or means to look after them. Virginia tells us her story…
"My friend's husband left her after giving birth, and at the moment she is pregnant with a different man. She has never been reconciled with her former husband," Virginia tells us.
Having no income or means of taking care of her newborn twins, her friend left the children with their father's parents. Her friend's mother then reported this to the police and was given the right to take care of the children.
"Currently the twins live with their maternal grandmother who can barely feed the children due to poverty," says Virginia.
According to Virginia, early marriage is just one of the major problems that negatively impacts children in her community - part of World Vision Kenya's child sponsorship programme. Kenya is also one of 29 countries where traditional, but unsafe practices like Female Genital Mutilation/Cutting are still practiced.
The plight of Virginia's friend is not uncommon in communities where poverty is endemic. According to UNICEF statistics, in 2015, 26% of girls in Kenya were married by age 18.
In some impoverished households, being able to afford school fees can sometimes be the difference between receiving an education and dropping out of school. Children who drop out often end up in child labour, and for girls in particular, there is a risk of early marriage. Whilst dropping out of school due to economic pressures isn't the only reason child labour or early marriage occurs, it is certainly a contributing factor.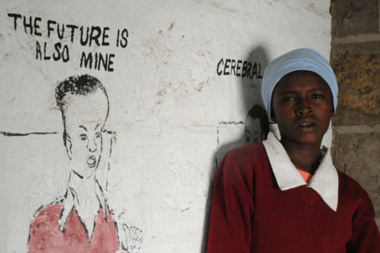 Young married girls are also at an increased risk of contracting HIV. In a study* in 2012, 33% of married girls surveyed were infected with HIV as opposed to 22% for their sexually active, unmarried counterparts.
Thankfully for Virginia, child sponsorship has meant she's been able to avoid her friend's experiences. She's pursuing her education, and she is due to sit her final exams soon. Her favourite subject is mathematics and she likes to make sure she understands what's being taught.
"Because I understand mathematics well, when I do not understand the topic in class, I follow the teacher into the staffroom where I can practice the formula and I get it right," she explains.
As a registered child with World Vision's child sponsorship programme, Virginia says that messages of support from her sponsor are also a source of encouragement.
'The gifts I receive are pencils and school items. I appreciate them a lot. I thank my sponsor as I have improved my talent in dancing and at school."
In the future, Virginia says she hopes to become a teacher – possibly involving dancing, which has become her favourite hobby.
"I like dancing because I feel like I am free in life and it is my talent. I am the captain of the dancing club in school, so I organise dances for the members to participate in. I would like to motivate and help our dancing team to be courageous and not feel worried while performing."
As part of the Girlsnotbrides partnership, we are committed to reducing the factors that can lead to early marriage. Our child sponsorship programme plays a vital role in partnering with governments and faith groups, with donors from the United Kingdom sponsoring over 4,279 girls and boys (as of April 2014) across two community projects. In addition to sponsorship, World Vision operates other programmes that benefit communities in Kenya »
*UNFPA, Child marriage profile: Kenya, 2012
More children than ever are out of school right now. Too many of them will become vulnerable to exploitation and abuse. Find out what can you do about it.
Mark and Christine from Newcastle, met their sponsored child in India during lockdown. The virtual visit is a new way to meet your sponsored child. See how it went.
Renee became a child sponsor hoping to make a difference to a child in poverty. Read her story of how Child Sponsorship brings change and joy to her life too.
One way or another, children around the world are getting back into education. Find the top 5 reasons why it matters.