Pancakes around the world
While not every country celebrates Shrove Tuesday, pancakes and flatbreads form a staple diet in many of the countries we work in. Whether it's lunchtime pancakes in the Philippines enjoyed by Kenneth and his friends, or 'injera' flatbread eaten by siblings Dawit and Fikeraddis in Ethiopia, we're taking a look at how this simple treat is eaten around the world.
Philippines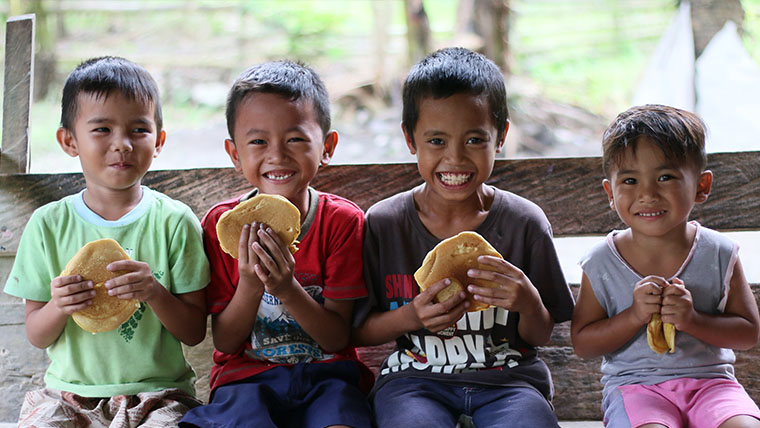 In the Philippines, six-year-old Kenneth (second left) and his friends love to eat pancakes after a day of playing outside. "My friends and I play a lot - especially at the weekend. After we play, we all feel hungry. My mum normally cooks pancakes for us because it's our favourite. After we eat pancakes, it gives us energy again!" he says.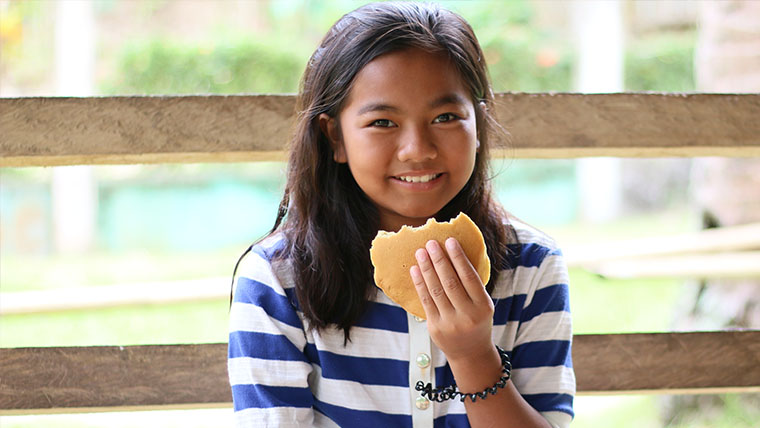 "Pancakes are one of my favourite snacks at school. A mother from our neighbourhood sells pancakes for only five pesos each. Many of the students eat pancakes because they are cheap and delicious. When the recess bell rings, the students all say together - 'it's pancake break!'" says 10-year-old Kia.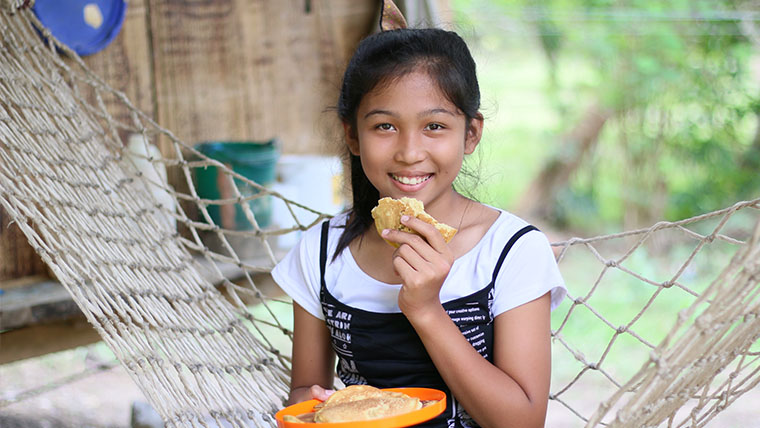 "As early as eight-years-old, I already knew how to cook pancakes. My mother loves to cook and I love to learn. Since pancakes are my favourite afternoon snack, I normally volunteer to cook them. I put baking powder, egg, sugar, and butter and then cook it, but because we don't have an electric stove at home, we use wood as fuel," says Nicole, 13.
Ethiopia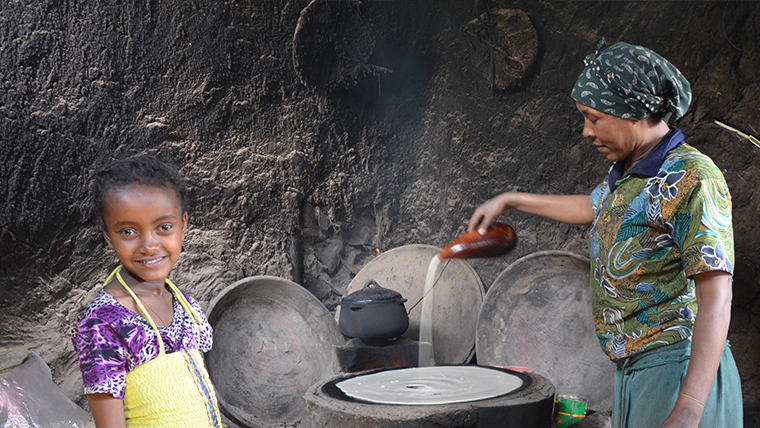 In Ethiopia, 10-year-old Fikeraddis watches while her mum Yeshi makes 'injera' - a flatbread and the national dish of Ethiopia. Yeshi first gathers fuel for the fire, before putting the injera dough on a clay oven top.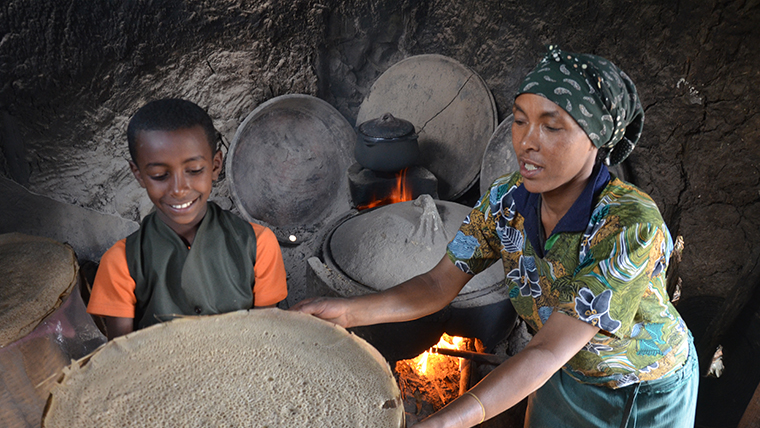 13-year-old Dawit proudly displays the injera now that it is cooked and ready to eat.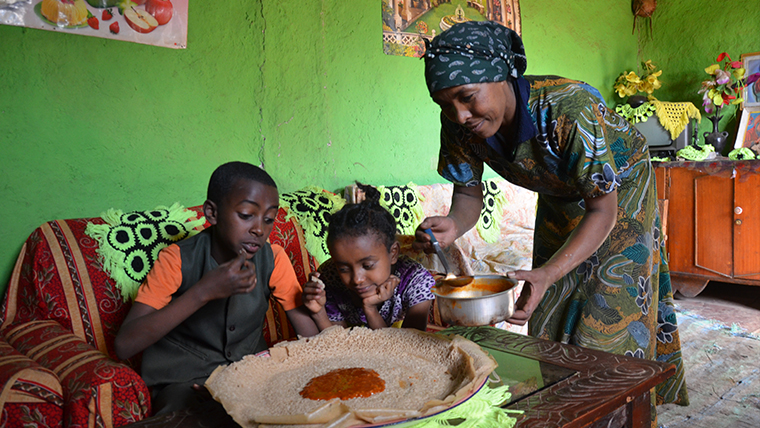 Yeshi puts a few dollops of a sauce made from peppers and lentils into the middle of the injera so that Dawit and Fikeraddis have something to dip into.
Armenia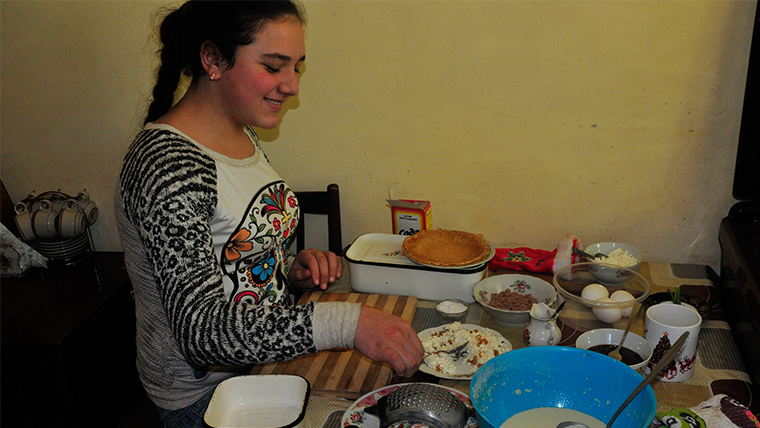 11-year-old Nushik lives in southern Armenia. Normally her family eats homemade bread and milk and cheese from their cows, but during the Christmas holidays they get the opportunity to make pancakes. "While my mum and grandma are busy in the kitchen preparing pancakes with different varieties of stuffing, I try to help them to roll the pancakes and impatiently wait to try them!" she says.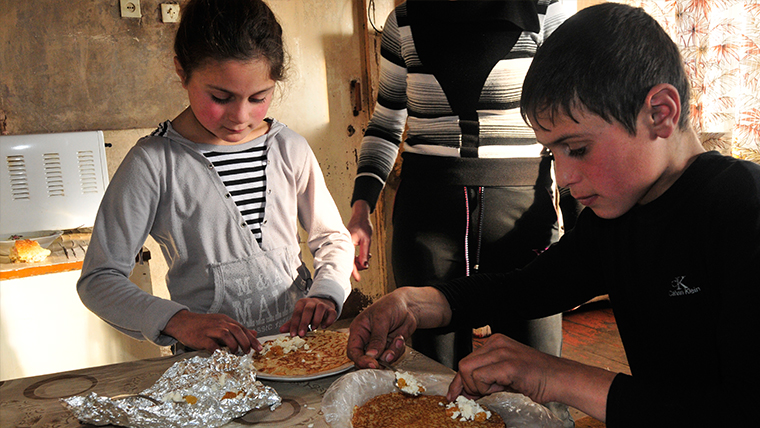 Eight-year-old Saten and her brother Vazgen, 13, tuck into pancakes filled with cheese curd and minced meat. "As far as I remember from my childhood, our families were always cooking pancakes," says their mother Hasmik.
Nepal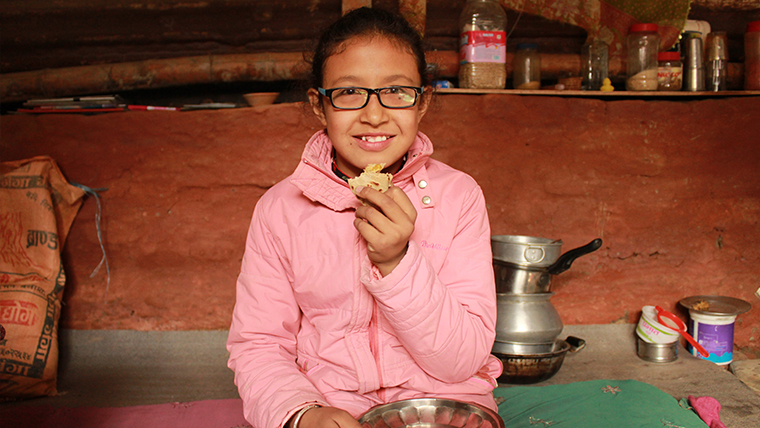 Ten-year-old Tanisha is from Lalitpur, near Kathmandu, Nepal. Like many Nepalese children, she usually eats roti - a pancake-like flatbread made from wholemeal flour, that her mother makes for lunch. She loves when it's accompanied by green leafy vegetables and potatoes.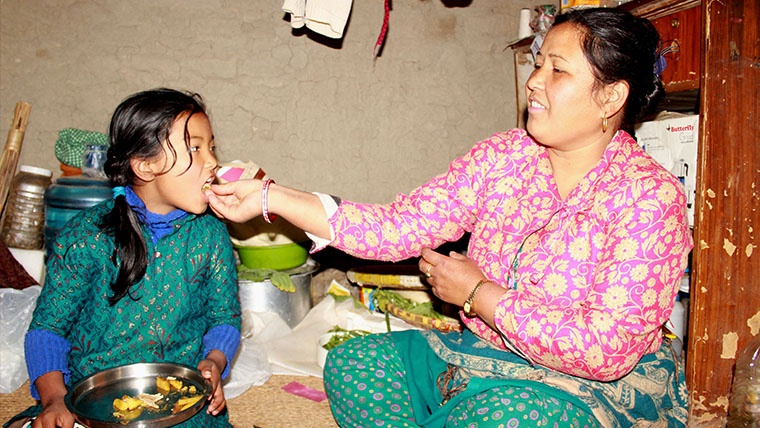 Eight-year-old Rafina is tucking into her roti with vegetables, lentils and milk. In Lalitpur, Nepal, her family is one of many earthquake-affected families who are still living in temporary shelters. "I don't take home-made lunch to school often as there is food easily available there, but I do like to take roti to school sometimes," she says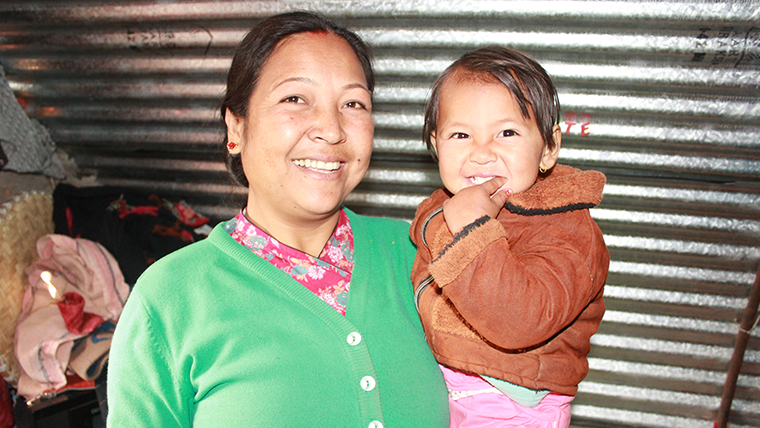 Whenever 18-month-old Usaka's mother makes roti, she gives her daughter a small piece to nibble on. Her older sister Unisha has hers with potatoes, lentils or green vegetables and sometimes takes it to school for lunch.
World Vision UK runs child sponsorship programmes in Armenia, Ethiopia, and 17 other countries around the world. Child sponsorship changes some of the world's poorest communities with a complete plan to transform the world children are born into. Due to our global reach and longstanding relationship with communities we are also frequently one of the first charities on the ground in response to humanitarian emergencies, and were active both in responding to the Nepal quake last April, and Typhoon Haiyan in 2013. You can find out more about our work globally here.
More children than ever are out of school right now. Too many of them will become vulnerable to exploitation and abuse. Find out what can you do about it.
Mark and Christine from Newcastle, met their sponsored child in India during lockdown. The virtual visit is a new way to meet your sponsored child. See how it went.
Renee became a child sponsor hoping to make a difference to a child in poverty. Read her story of how Child Sponsorship brings change and joy to her life too.
One way or another, children around the world are getting back into education. Find the top 5 reasons why it matters.