What is Pumpkin Heroes?

Pumpkin Heroes is a free pack of Christian resources designed to help children aged 4-10 enjoy alternative Halloween activities. This year our theme of Peace and Friendship let your children make and send Buddy Bracelets to children where we work.
If your children made Buddy Bracelets please return these to us by 30 November 2019, along with the Buddy Bracelet form or the name and address details of your church, school or group. Thank You.
Pumpkin Heroes - Patch the pumpkin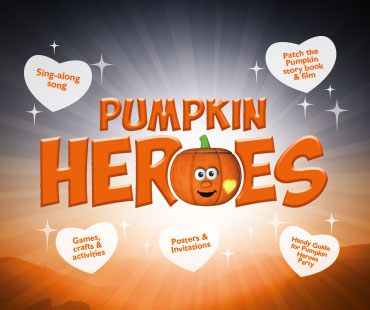 Your Buddy Bracelets and generous donations will help change the lives of vulnerable children around the world. In the New Year, we're looking forward to sharing stories and photos of the children being helped by your Pumpkin Heroes activities.

make a donation

Who is Patch the Pumpkin?
This Halloween, World Vision's very own hero - Patch the Pumpkin wants to take the kids in your church and family on an exciting adventure to shine God's light and love into the world.
Read Patch the Pumpkin's biography and find out what makes him so special.
Shine Real Bright song

The kids will love Patch's song. Get the music and lyrics or sing-along.
This year we're joining our friends at Scripture Union. Their Light Party Pack works really well with Pumpkin Heroes.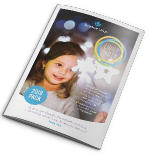 Bless the kids at Pumpkin Heroes and trick or treaters to your door with a Bag of Hope from UCB, OneHope and World Vision. Each free bag includes a bible-based booklet and activity sheet.

Save
Save
Save
Save

A Meaningful Treat is a bag of 30 Swiss Fairtrade chocolate buttons and a Challenge poster with Patch the Pumpkin too. Make Halloween more meaningful.
Why take part?
As Christians, we understand that Halloween can be a tricky time of year - especially for Churches and Christian families. This is why we've created a Halloween alternative. Pumpkin Heroes provides you, your family and church with great Bible-based resources that will help children discover God's love for all of us this Halloween.
How to take part
Getting involved in Pumpkin Heroes couldn't be easier. All you need to do is submit your Church or individual details here and then you can instantly download your Pumpkin Heroes pack »
Let us know on social media @WorldVisionUK how you're doing #pumpkinheroes this Halloween or email us at: pumpkinheroes@worldvision.org.uk
Pumpkin Heroes was created by World Vision in 2017. Previously Carve a Heart encouraged people across the UK to carve a heart in their pumpkin to turn it into a lantern of hope. This year our hero Patch the Pumpkin is all about heart too - helping children in the UK to have a hope-filled Halloween discovering how they can help and care for others.