Imagine if today, for the first time, you changed the life of a child - for good.
We're sorry, none of our children match your search at the moment.
Maybe you'd like to sponsor one of the children below instead? Alternatively, you can try a different search or call our Supporter Care team on 01908 84 10 10 who can help you with your original search.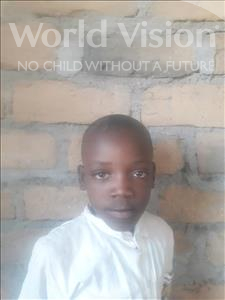 Hello, my name is
Temwa Dotto
Sponsor
Temwa Dotto
Gender: boy | My age: 10 |
My home: Kilimatinde, Tanzania
My birthday is on the 9th September and I have 2 brothers. My favourite game is playing football. In Kilimatinde life is hard for children like me. But sponsor me today and you can help change my life.
Sponsor a child today

 and give them a world of firsts
Your experience | How it works | Sponsor testimonial | Success story | FAQs

When you sponsor a child with World Vision, you unlock a world of firsts. A girl's first day at school is her first step to transforming the world. A boy's first nutritious meal means his first day with enough energy to really play. The first letter you receive from your sponsored child, is the start of a new friendship.
Right now, for just £26 a month, you can give a world of firsts to a vulnerable child and their community.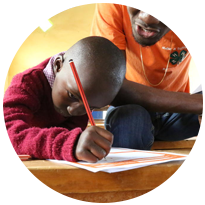 Your first letter or drawing
Child sponsorship is a unique relationship.
Not long after you begin your sponsorship, you'll receive your first letter from your sponsored child. They'll tell you more about themselves, what they like to eat and play, and ask questions about you. You may even receive a drawing, made just for you!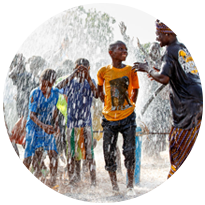 Your first community update
Your sponsorship will help the entire community.
You'll see the improvements being made to the lives of the entire community in regular updates. From new projects such as borehole installations, to how much longer we'll be working in the community, and how the lives of other children in the community are changing too.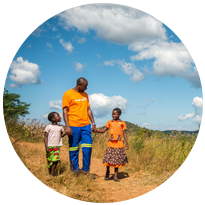 Your first moment of pride
Child sponsorship is life-changing.
You'll witness as your sponsored child reaches key milestones in their life, thanks to you. Whether it's their first day of school, first time playing with their friends, or first new pair of shoes - you'll be their to share in their excitement.
How does Child Sponsorship work?
When you sponsor a child, you change the life of them and everyone in the community, for good. Your £26 a month will help give the community the essentials they need to thrive and become self-sufficient. 
Sponsorship means helping communities to help themselves.
From access to education, clean water, nutritious food, healthcare, and so much more - both you and your sponsored child can share wonderful first experiences.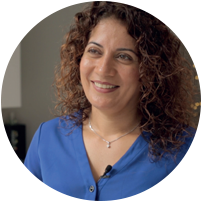 Shemi's sponsorship story
For Shemi and her children, sponsoring Vincent has brought so much joy. Her sponsorship began when she had her first son Adam and she realised other children wouldn't have all the wonderful experiences he would.
"I would say to someone who is thinking about sponsoring a child, go ahead and do it. It's the most life changing thing ever, it's absolutely brilliant."
What your sponsorship could do
For 14-year-old Isata, life changed the first time clean water flowed in her Sierra Leone village. She used to spend three hours a day fetching water for her family - from the same place where people bathed and washed their clothes. "I got sick when I drank the water and then had to stay in bed for a long time".
Everything changed for Isata when World Vision began to support her community through child sponsorships and helped restore a water point near her home. With clean water finally available nearby, for the first time she can simply learn and play.
"Before I became a sponsored child, I couldn't even write my name," says Isata. "Now I can write well."