Sponsor a child today
and give them a world of firsts
Imagine if today, you changed a child's life - for good.
When you sponsor a child with World Vision, you unlock a world of firsts.
A girl's first day at school is her first step to transforming the world.
A boy's first nutritious meal means his first day with enough energy to really play.
A parent's first day at work, can be the last day their family goes hungry.
The first letter you receive from your sponsored child, is the start of a new friendship.
Right now, for just £26 a month, you can give a world of firsts to a vulnerable child and their community.
Become a child and community sponsor today.
We're sorry, none of our children match your search at the moment.
Maybe you'd like to sponsor one of the children below instead? Alternatively, you can try a different search or call our Supporter Care team on 01908 84 10 10 who can help you with your original search.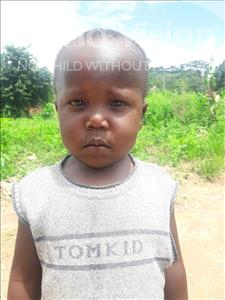 Hello, my name is
Atony Khamisi
Sponsor
Atony Khamisi
Gender: boy | My age: 3 |
My home: Kilimatinde, Tanzania
My birthday is on the 1st January. My favourite game is playing with toys. In Kilimatinde life is hard for children like me. But sponsor me today and you can help change my life.
How does child sponsorship work?
When you sponsor a child, you change the life of them and everyone in the community, for good. 
Your £26 a month will help give the community the essentials they need to thrive and become self-
sufficient. From access to education, clean water, nutritious food and so much more - both you and your sponsored child can share wonderful first experiences.
While we're working alongside the community to build lasting change, you'll see the impact this has on your sponsored child.
You'll be their only sponsor, and can exchange letters, you'll receive photos and drawings too!
Isata's story 
For 14-year-old Isata, life changed the first time clean water flowed in her Sierra Leone village. She used to spend three hours a day fetching water for her family - from the same place where people bathed and washed their clothes. "I got sick when I drank the water and then had to stay in bed for a long time".
Everything changed for Isata when World Vision began to support her community through child sponsorships and helped restore a water point near her home. With clean water finally available nearby, for the first time she can simply learn and play.
"Before I became a sponsored child, I couldn't even write my name," says Isata. "Now I can write well."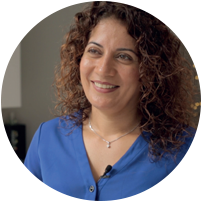 Shemi's sponsorship story
For Shemi and her children, sponsoring Vincent has brought so much joy. Her sponsorship began when she had her first son Adam and she realised other children wouldn't have all the wonderful experiences he would.
"I would say to someone who is thinking about sponsoring a child, go ahead and do it. It's the most life changing thing ever, it's absolutely brilliant."
Why should I choose World Vision?
At World Vision, we have 70 years of experience working with communities, donors, partners, and governments to bring better futures for vulnerable children, even in the toughest places. Thanks to our supporters globally, we have changed the lives of over 200 million children in the past five years alone.
Am I the child's only sponsor?
Every child has just one sponsor. You'll see the difference you're making through updates, photos, videos and more on your online My Sponsorship account. Plus you can get to know your sponsored child through messages or letters if you choose to.
Do I have to write to my sponsored child?
You can choose whether to write or not. When you first sponsor, you'll get a message from the child introducing themselves. If you'd like to reply, it's quick and easy to send a message through your online My Sponsorship account, or you can send letters by post.