Help make a difference this Earth Day
We know that climate change is one of today's top challenges for children
It's Earth Day on Friday 22 April 2022; the theme is Invest In Our Planet. What Will You Do? 


What is the climate crisis and who does it affect?
Human-induced increases in global greenhouse gas (GHG), shifting weather patterns, land-use change and environmental degradation are increasing global temperatures, creating a crisis for the world's most vulnerable children, families and communities.  
Without urgent action, 100 million additional people could be pushed into extreme poverty by 2030, threatening to reverse hard-won development gains achieved over the past 20 years, and putting the ambition of the United Nation's 2030 Agenda to 'leave no one behind' at serious risk. Find out more about our policy position on climate action. 
Climate change, along with conflict and COVID-19, is combining to make the world even more dangerous for already vulnerable children. The impact of the three Cs means even more hunger, poverty, displacement – and despair – for those affected.  
Weather related events
Analysis over the last ten years shows the number of people newly displaced due to weather-related events, such as flooding, extreme temperatures, drought and wildfires, far outweighed the numbers newly displaced by conflict.  


What is World Vision doing?
One project World Vision has been involved with is in the Horn of Africa in the Mandera Triangle, which cuts across Somalia, Ethiopia, and Kenya. Approximately 80% of people are faced with frequent flooding and drought. These disasters not only result in loss for farmers, but also affect food supply to local markets. Shortages then lead to higher prices, which can then force people, with their livestock, to cross borders in search of water and grazing land.  
This places greater stresses on the natural resources within receiving communities, and as competition for these resources increases, so does tension and conflict. The area is also negatively impacted by inter-clan conflict and the activities of terrorist groups, particularly in the border areas.  
World Vision is one of three organisations implementing the Building Opportunities for Resilience in the Horn of Africa (BORESHA) project in the Mandera Triangle, which has reached 350,000 men, women, young people, and children since it began in 2017.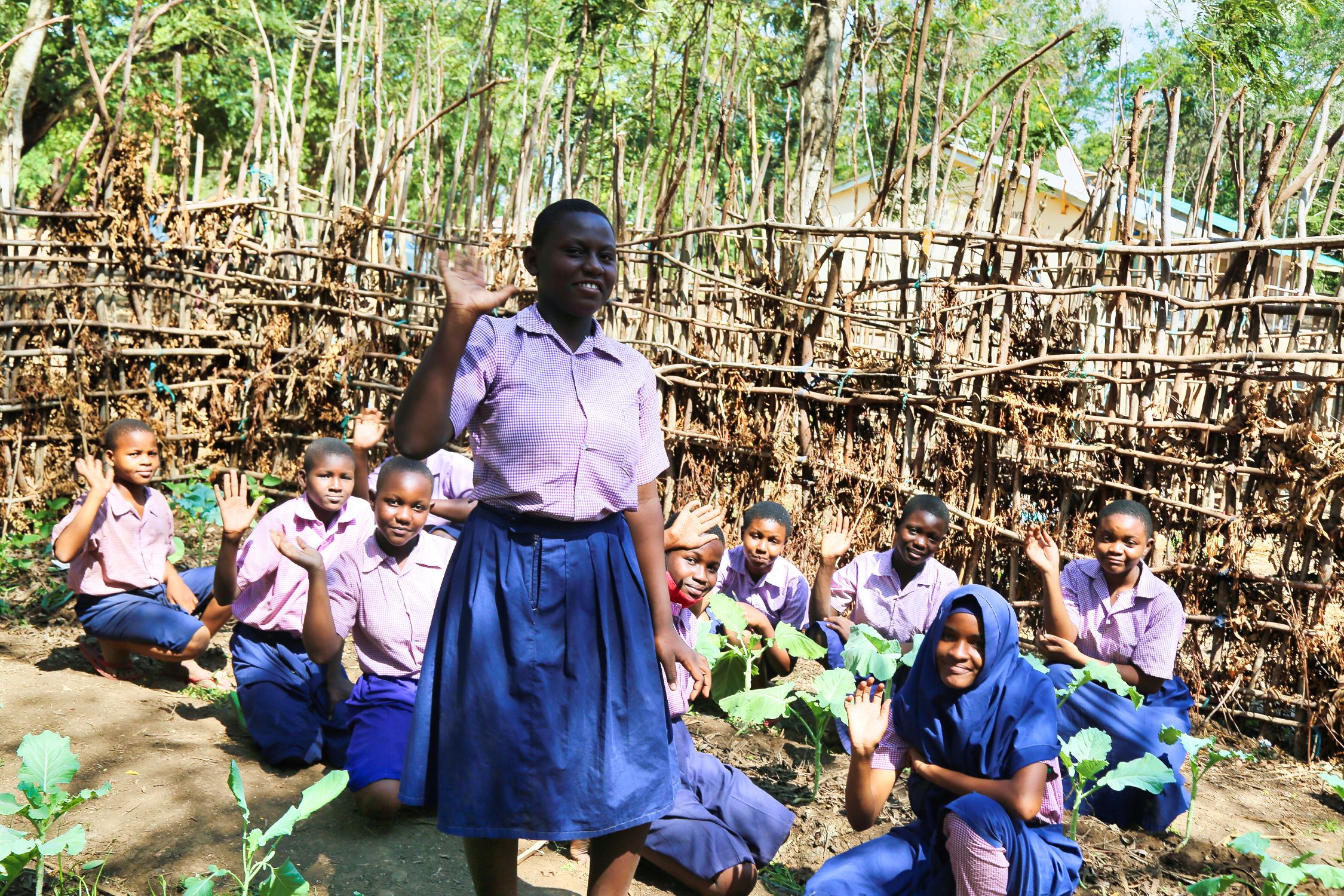 Reducing levels of deforestation
Evidence from an independent project evaluation (March 2021) shows how the project worked to reduce levels of deforestation and its impact, as this is a key contributory factor in the drought and flooding experienced in the area. This work involved switching to an alternative source of fuel, which has the added benefit of also being able to feed livestock in times of environmental stress.  
Fuel
Charcoal, the primary source of fuel, involved cutting down and burning acacia trees, leading to environmental degradation and deforestation. In the 1970s and 1980s, attempts to address this led to the introduction of Prosopis juliflora, a hardy and drought-tolerant tree. It has since become an invasive species, pushing out the indigenous grass and tree species needed to help produce healthy agro-pastoralist farmlands and irrigation sites within rangelands. To address deforestation and the challenge of this invasive species, the project introduced the use of Prosopis rather than acacia trees for the source of fuel, by producing Prosopis fuel briquettes, providing machines and training to support this.  
It is reported that 78% of households are generating income from alternative uses of invasive species. In addition, Prosopis is also now being used to produce animal fodder to keep livestock fed during drought and dry seasons. The evaluation found that the number of farmers engaging in fodder production, which provides vital food for livestock particularly at times of environmental stress, has substantially increased from 47% to 81% over a period of three years. This has led to 44% of those surveyed being able to now increase, rather than decrease, the numbers of livestock they keep. 
Beehives
Traditional methods of beekeeping meant cutting down trees to make beehives, contributing to deforestation. But training beekeeping groups on the use of modern long-lasting beehives has significantly reduced the need to cut down trees. In addition, the groups have been trained on honey harvesting and processing, with the levels of honey production increasing as a result. One trainee, Mohamed, produced over 20 kilograms of honey in just four months, despite a drought, and has now set up a business which markets and sells honey, and constructs and sells modern beehives. He has provided employment to others and can now pay his children's school and medical fees. 
Other programmes
To address the impact of climate change, and the related competition and conflict over vital natural resources, World Vision and its partners have worked to rehabilitate degraded land and conserve pasture. 
Over the three-year project, 500 community members and 831 local government officials have been trained in Natural Resource Management (NRM). Alongside this, 40 NRM groups have been established and nearly 4,000 people have helped to regenerate land, through an income-earning Cash for Work scheme. The introduction of soil and water conservation techniques, and activities to reseed grasses, replant indigenous trees and establish dry season pasture conservation, have led to the rehabilitation of 133 sites.  
This is just one example of the vast work we're doing to help families in the most vulnerable places. 
What can you do?
Along with reducing your carbon footprint and other small personal changes, you could consider supporting our work as we help children and families in the most fragile places, who are facing the devastating impact of climate change.